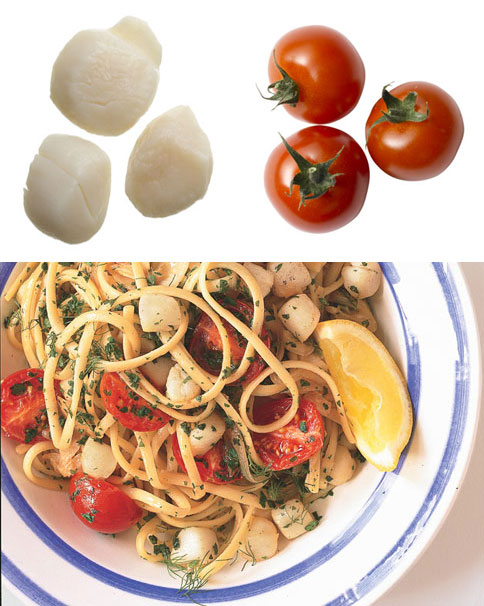 Learn health information about some of our favorite ingredients then put them to use in eight delicious recipes.
1. BAY SCALLOPS are a nice way to get protein, and they're low in saturated fat and carbohydrates. The scallops are a good source of calcium and magnesium, which help maintain healthy bones.
Use them in: Linguine with Bay Scallops, Fennel, and Tomatoes
7. WHITE BEANS are an excellent source of dietary fiber, magnesium, and folate, all of which have been shown to help fight heart disease. For pregnant women, a diet rich in folate has also been shown to lower the incidence of birth defects.
Use them in: White Bean and Pasta Soup
8. An ounce of ALMONDS provides half the daily recommended dose of vitamin E, an antioxidant that boosts healthy skin and circulation.
Use them in: Chocolate, Almond, and Banana Parfaits (hey, sometimes you gotta have a treat)
SUBSCRIBE AND FOLLOW
Get top stories and blog posts emailed to me each day. Newsletters may offer personalized content or advertisements.
Learn more