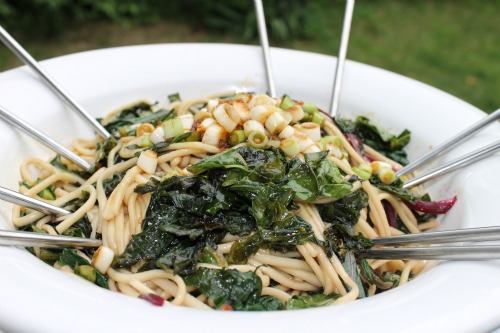 I've said it before but I'll say it again: mess is fine by me. I like a tidy house but I also know that one of the keys to relaxed fun is letting go. In light of that, I set up a couple of activities for the kids. We had a bit of a heat wave and of that's when the sprinkler broke. To avoid meltdowns (mine), I grabbed the food coloring left over from Will's train cake and the bottles we have yet to recycle. Water+food coloring = rainbow. Add in giant, old plastic storage container and voila, instant rainbow water table. Science experiments, color lab, water fight all in one. When early summer downpours kept us inside, I braced for the long afternoon. Never has the house seemed more cavelike than when Will, afraid of thunder, and Daniel, afraid of boredom, and Jamie, afraid of being stuck with his, like really annoying younger siblings, and Julia, afraid of not having a craft project to do, all clomped inside after school. So, with the last of the food coloring...I had whipped cream (though in truth, "frozen topping" will work better) and a trash bag. I sliced the trash bag open to cover the kitchen table, had Jamie tape it, and mixed various blobs of the fluffy white stuff with colors...edible finger paint. Sticky, yes, but so fun. So what if their hands are tinted?
For dinner we had a huge bowl of Japanese noodles tossed with miso collard greens and every other leafy green (amazing beets greens from Red Fire Farm, our CSA) we had in the house. Chopsticks we placed in pairs around the bowl. Communal eating happens regularly in other countries - less so here. Gathering around one pot or bowl makes for a certain closeness that sticks with everyone (at least as long as it takes for the food coloring to fade).

This Blogger's Books and Other Items from...
SUBSCRIBE AND FOLLOW
Get top stories and blog posts emailed to me each day. Newsletters may offer personalized content or advertisements.
Learn more