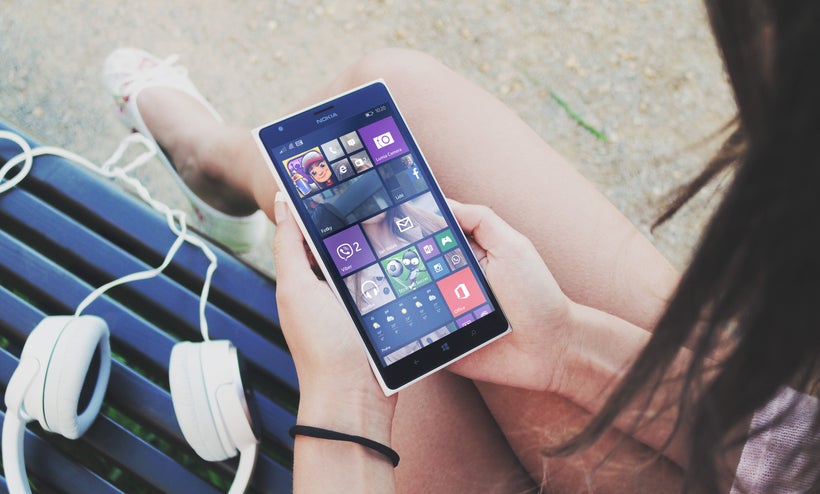 There's hardly anyone who doesn't have a phone. In fact, it is projected that in 2017 there will be an estimate of 4.77 billion mobile phone users. So if you have something to sell or a service to offer, that gives you a pretty large crowd of potential clients.
While knowing that there are so many people connected to their phones on a daily basis is one thing, effectively making use of this potential is another. Fortunately companies and a host of other solopreneurs have identified the goldmine in mobile marketing and have been tapping into its goodness.
One of the most popular means through which majority of entrepreneurs are making use of is marketing to their target audience through social media networks. This is because when you think of mobile phones, the next thing that comes to your mind is how easy it is to get in touch with people through social media.
However, some pretty smart entrepreneurs have managed to raise the bar by reaching out to their target audience, creating hot leads and making sales through something that not many think is viable – text messaging.
What if I want to follow the path of mobile marketing?
Whether you go with social media marketing or SMS marketing, the truth still remains that mobile marketing is a great medium to get more customers and increase leads. But it all depends on how you are able to construct the marketing funnel to suit your needs.
The greatest thing about mobile marketing is how close you can get to your target audience. Connecting with your potential clients through the mobile phone creates a deeper kind of intimacy. This is because the mobile phone is something they always carry around to get in touch with their close friends and family.
In addition to a well-planned sales funnel, here are 3 ways you can make your mobile marketing campaign so effective that you'll give yourself more than just a pat in the back.
1. Make sure that your website mobile friendly
Before you can start your marketing campaign, you need to make sure that your website is mobile friendly. This makes the site more appealing to your target audience. Plus, it makes your website, sales pages and lead magnets extremely easy to use. To back this up, it was discovered that 59% of the Smartphone users actually expect that companies have mobile-friendly website.
2. There needs to be an attractive incentive to compel your target audience to give you their email or number
The number one rule when it comes to effective mobile marketing campaign or even any kind of marketing is that if you want to get leads then you need to be willing to make a fair (better yet, an outstanding trade). That's it.
The more attractive the incentive the more the leads you'll get. For example, when Aveeno wanted to launch its hair care product, Nourish+, provided a code and invited their target audience to receive a free sample.
3. Stay consistent on all sides
The trick about effective marketing is that consistency is key. Consistency in your brand, in your messages and in the frequency at which you market your product or services have a huge impact is the results you get at the end. The reason why consistency always pays off is that when you're consistent you put yourself in the direct vision of your target audience.
Intermittent marketing takes people's minds off you easily and it gets very difficult to make a long lasting impression.
4. Packages it with value
Not many people like door-to-door salesmen – no offense. The major reason is this: focus is always on making sales and nothing more. It's all about the salesman and what he will get at the end of it all and not about the potential client.
Although the goal is to increase the level of sales the most profitable thing to do is to give value. When you give value, you are seen as trustworthy and clients won't think that you're only in for the money.
Every time you launch your mobile marking campaign always think of a way you can infuse a good amount of value. For example, before asking for the sale share a useful tip or secret sauce that your target audience can implement immediately.
This post is hosted on the Huffington Post's Contributor platform. Contributors control their own work and post freely to our site. If you need to flag this entry as abusive,
send us an email
.