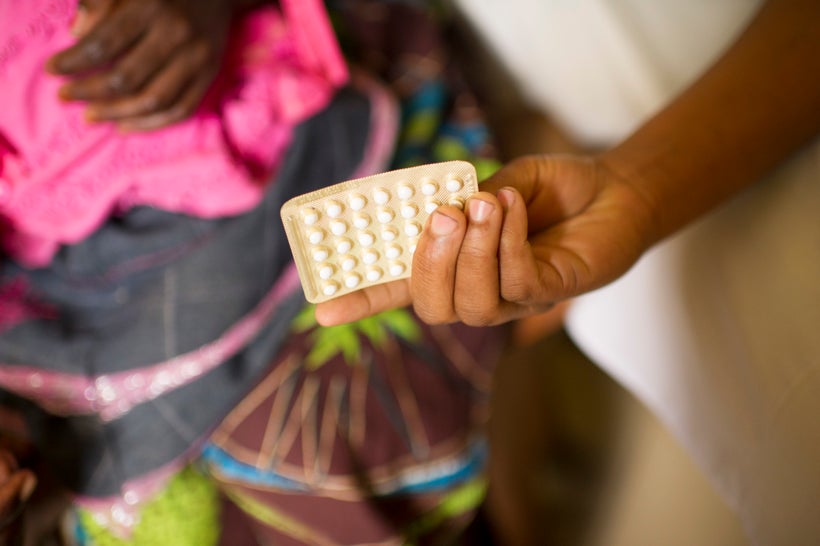 This post is hosted on the Huffington Post's Contributor platform. Contributors control their own work and post freely to our site. If you need to flag this entry as abusive,
send us an email
.
"Freedom cannot be achieved unless the women have been emancipated from all forms of oppression." –Nelson Mandela
When I think of the ripple effect that access to contraception and reproductive health care has on a woman's life, I think of Wahida, a woman I met on Pemba Island off the coast of Tanzania. At 41 years old, Wahida had 11 living children and had lost six or seven children in infancy, in addition to surviving multiple miscarriages. After learning about contraception for the first time, she told me with great regret for the children she had buried: "If I only had a choice, I would have been able to look after my children."
I imagine how different Wahida's life would be if she had had the opportunity to choose what was right for her and her family. Would she have returned to school? Chosen to participate in the workforce? Would some of her lost children have survived?
Last week, the future for women, and in particular for women's reproductive health and rights, became more uncertain. While we face a transition in power in the United States, the lives of millions of women and girls are now at greater risk around the world.
Access to comprehensive reproductive health services is critical to ensuring that women have the freedom to live the lives they choose. In the United States, as well as in the rest of the world, the voluntary use of family planning and reproductive healthcare services, including access to safe abortion services and postabortion care, is effective in preventing unwanted pregnancies, contributing to healthier families, and reducing maternal mortality: in short, it saves lives.
When women and girls have the ability to choose if, when, and how many children to have, it also unleashes their potential. They are more likely to finish their education, more likely to find paid work, and more likely to reinvest in the health and education of their children, if and when they are ready. Reproductive health services are one of the most effective investments in health and development, bringing greater prosperity to societies, alleviating poverty, and contributing to global security. Respect and support for the health and wellness of our women and girls starts a circle of possibility and hope.
Reducing domestic and global funding for reproductive health services would have devastating consequences for women and girls all over the world. The United States has been a long-time leader in advancing family planning and reproductive health services abroad. Thanks to ongoing financial support from governments, institutional donors, and individuals, more girls and women have access lifesaving reproductive health services today than ever before.
Reproductive rights are human rights; and the right to choose if, when, and how many children to have is critically intertwined with the health, wealth, and well-being of women, families, and society at large. We must ensure that we continue to reach and support women with lifesaving contraception and reproductive health services. If we don't, it will limit their freedom, and more women will die from preventable causes.
In light of the results of the election, we must safeguard the achievements that have been made, because failing to keep our promises will harm future generations and risk the lives of women and girls today.
No woman or girl who has accessed services should be without them again. Please let your voice be heard, call your representatives, and help us ensure that women and girls can enjoy the same freedoms as everyone else.
SUBSCRIBE TO & FOLLOW THE MORNING EMAIL
The Morning Email helps you start your workday with everything you need to know: breaking news, entertainment and a dash of fun. Learn more