Like many New Yorkers, I've always dreaded the bizarre Christmas tradition known as Santacon. An annual bar crawl where people dress up as their favorite Xmas characters. The idea of drunk Santas and slutty elves running amok in the city just didn't do it for me. In fact it made me cringe. But this year instead of hiding indoors to avoid getting vomited on, I decided to embrace my fears and document this unusual celebration.
The funny thing is, this "holiday" I've avoided for so long ended up being a very different experience than I anticipated. I actually enjoyed myself. And no, I wasn't hit over the head with a beer bottle or attacked by a heard of rabid reindeer. It was the costumes. The fabulous costumes that so many patrons of Santacon painstakingly create to make themselves stand out in a sea of red generic Santa suits. The creativity is undeniable. Yeah, the thought of dressing up as a giant Christmas tree or taxidermied Rudolph might seem a bit odd to some, but so what. That's what makes it cool. This is a chance to let loose and have fun. A Christmas themed Halloween if you will. This year has undoubtedly been a depressing one for many, so a moment of joy doesn't seem so bad.
To those of you who took the time to put together your amazing costumes, I commend you. For those of you who threw on a Santa cap and puked on the doorstep of my building…thanks a bunch. Enjoy the coal in your stocking.
All photos by Jill Topol.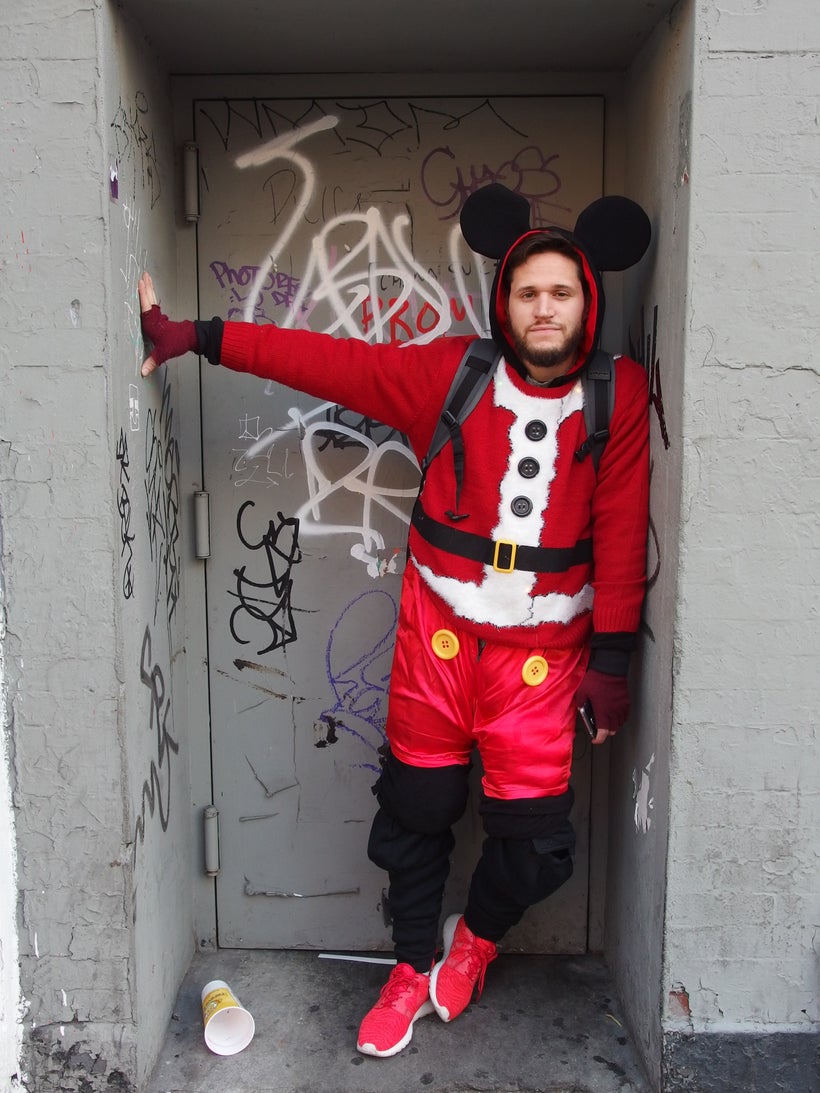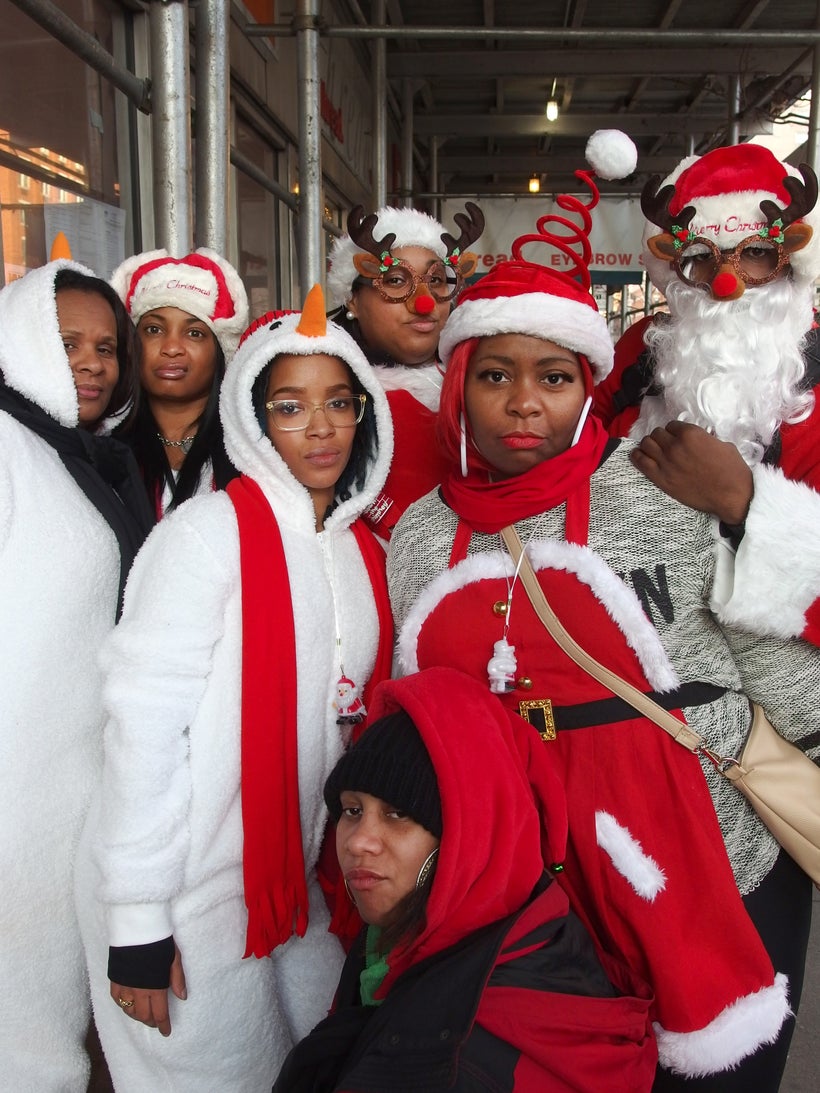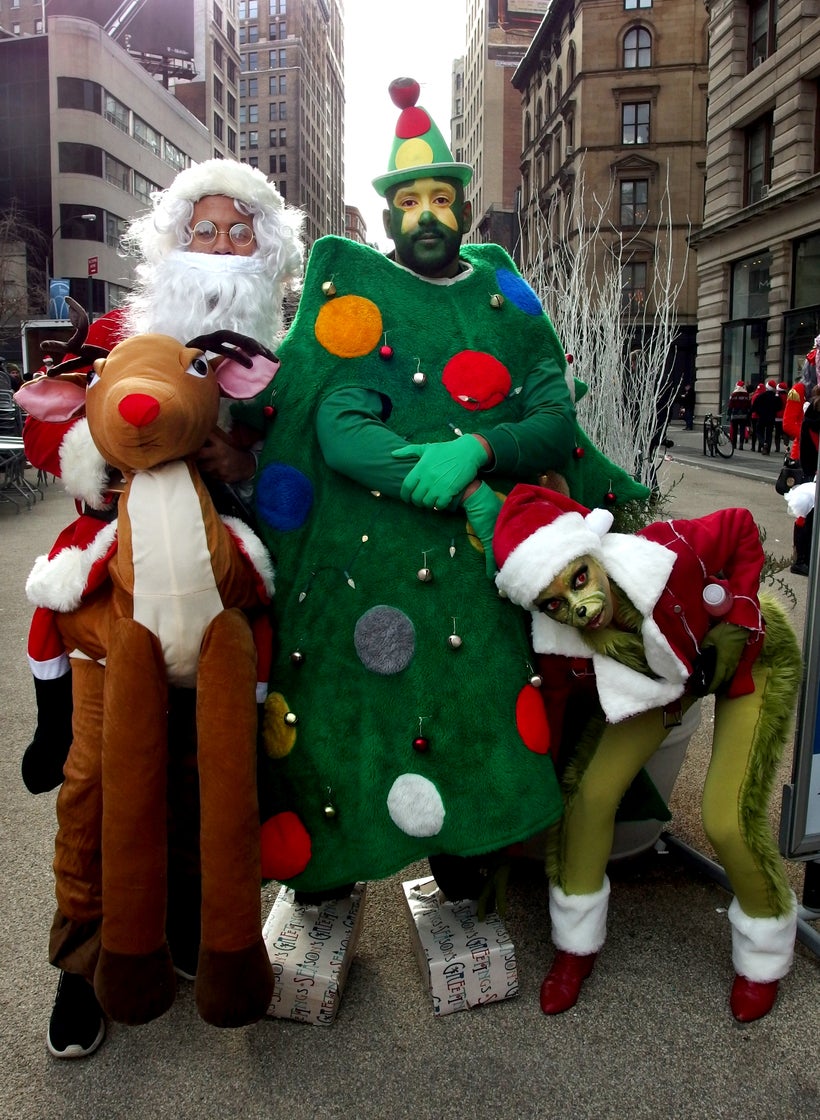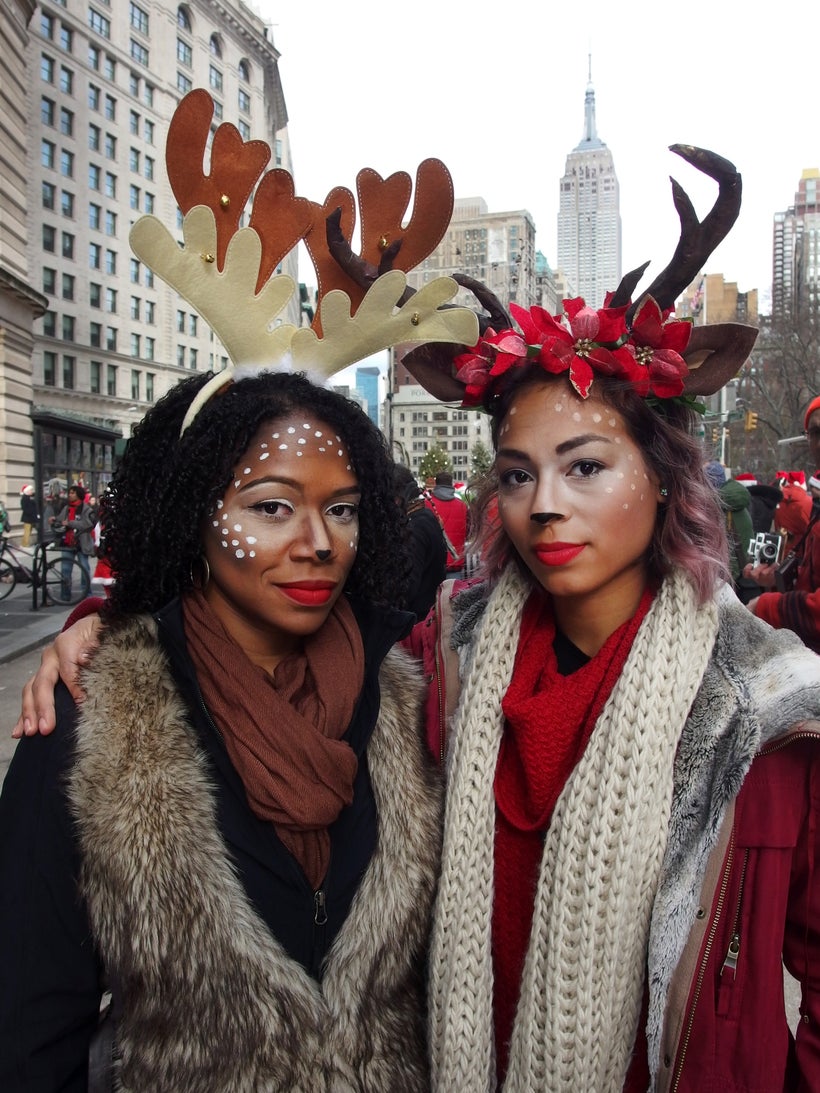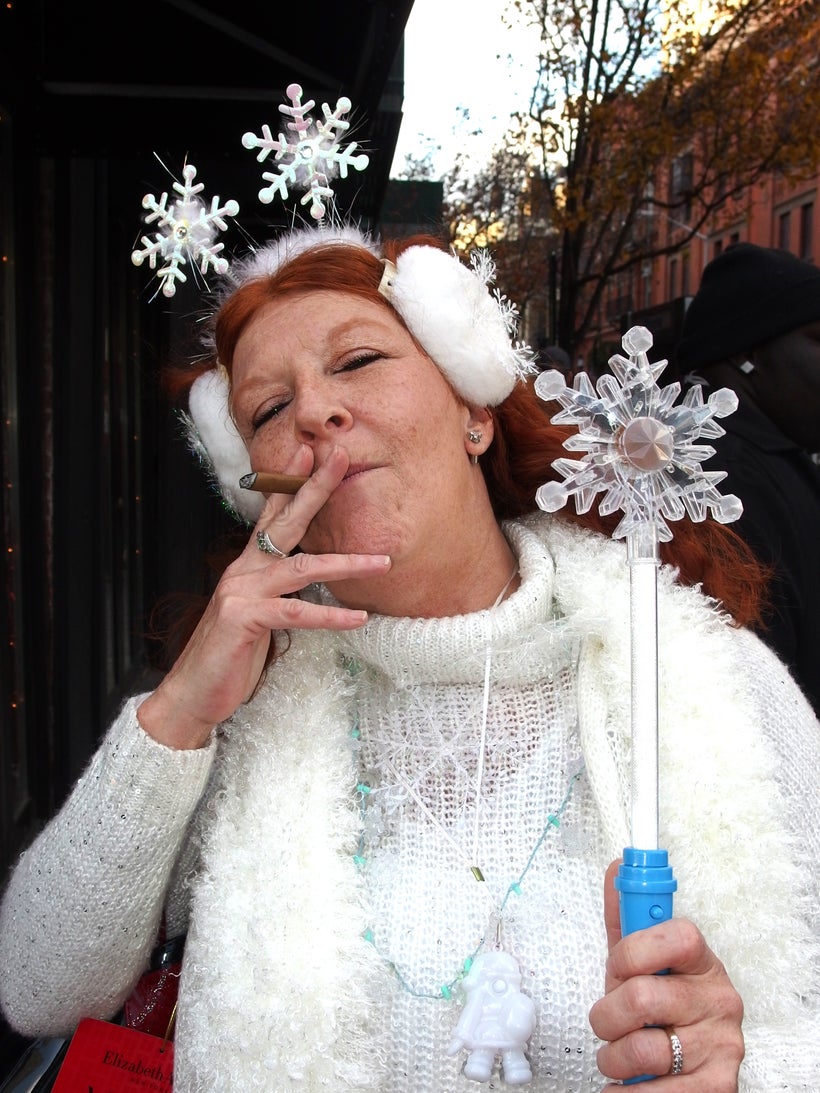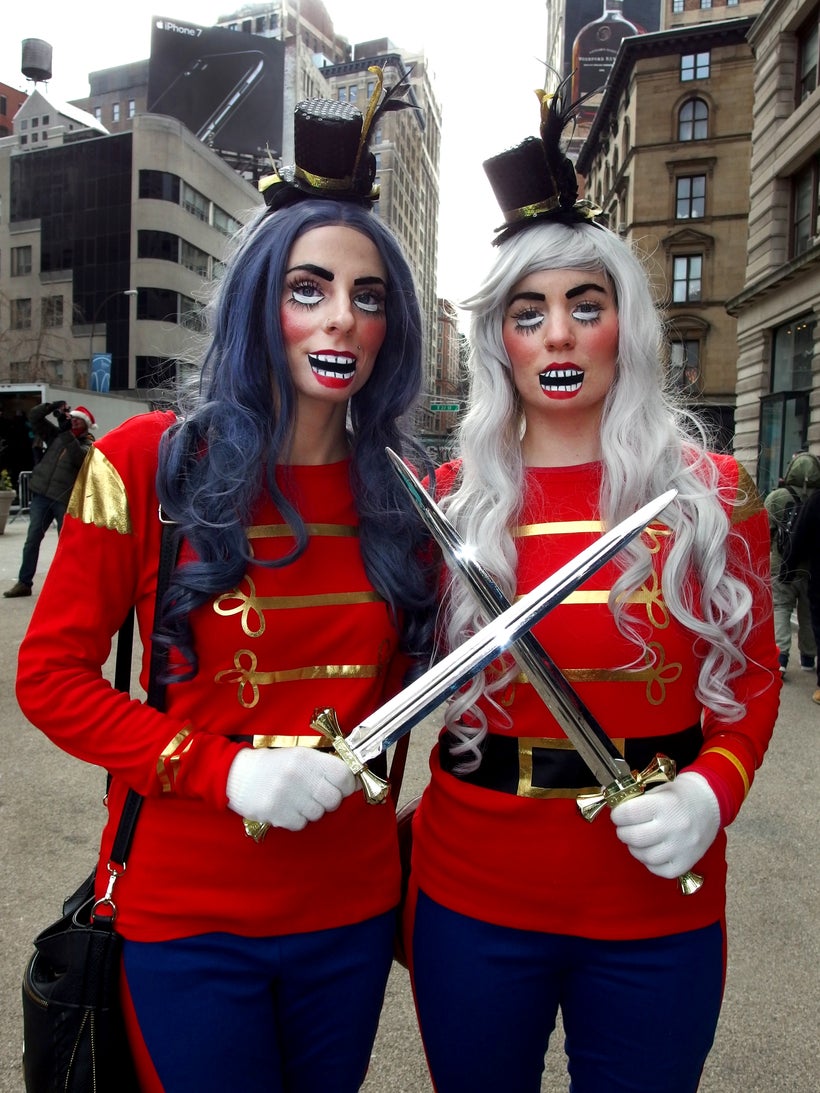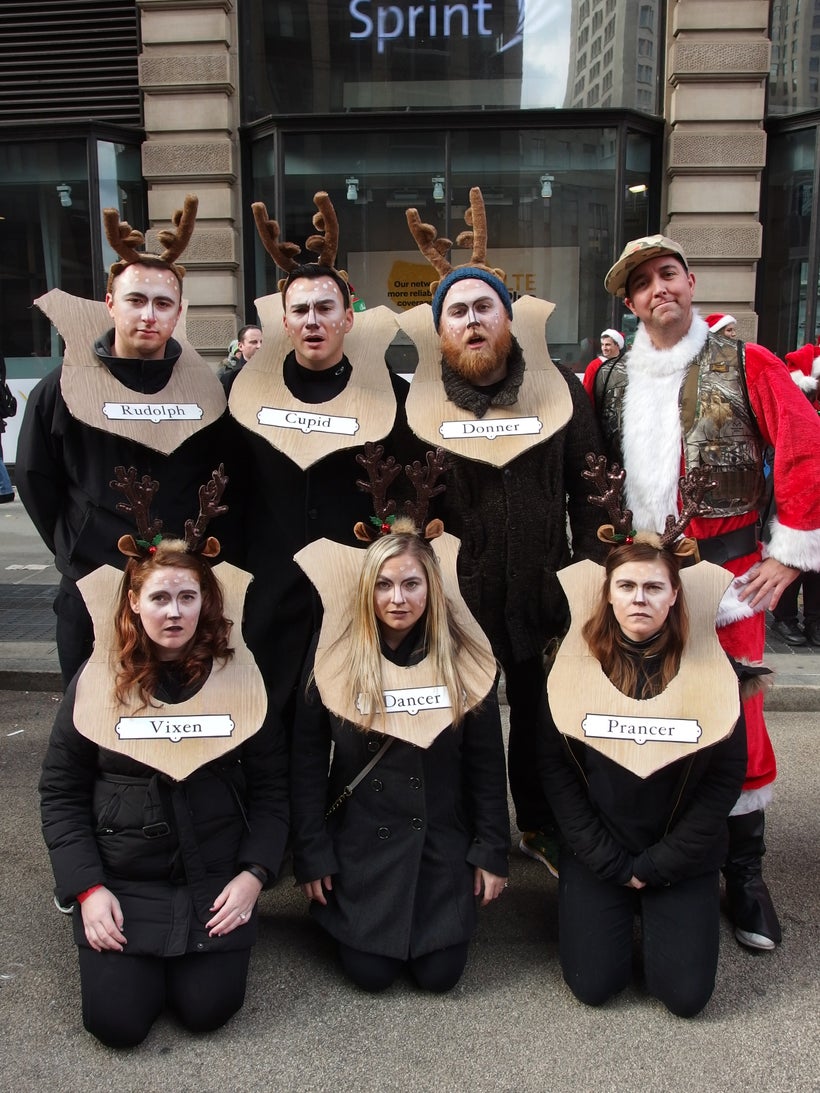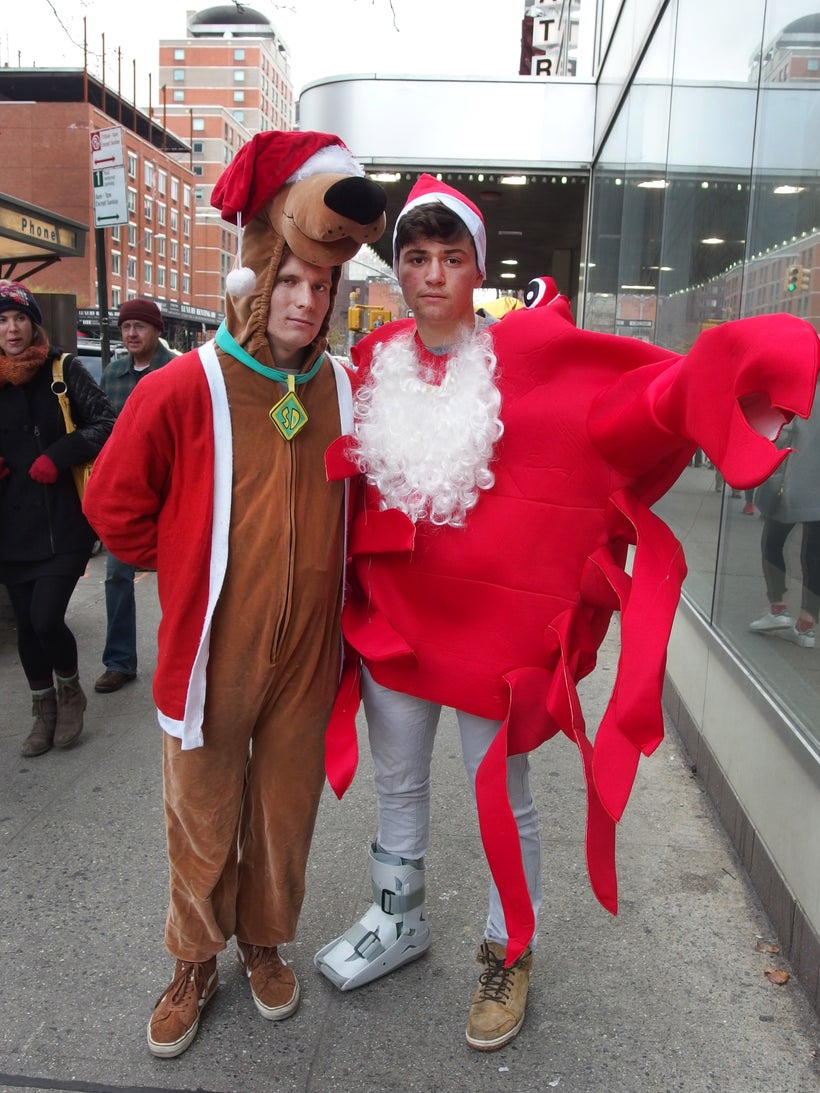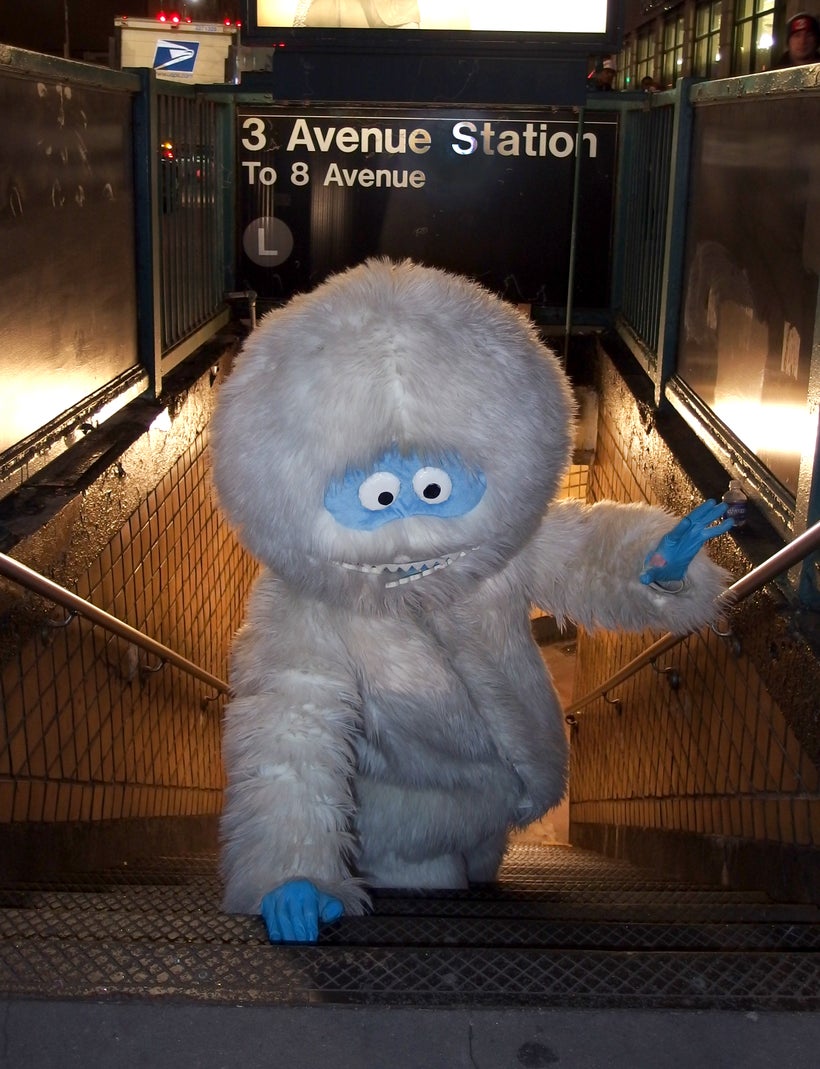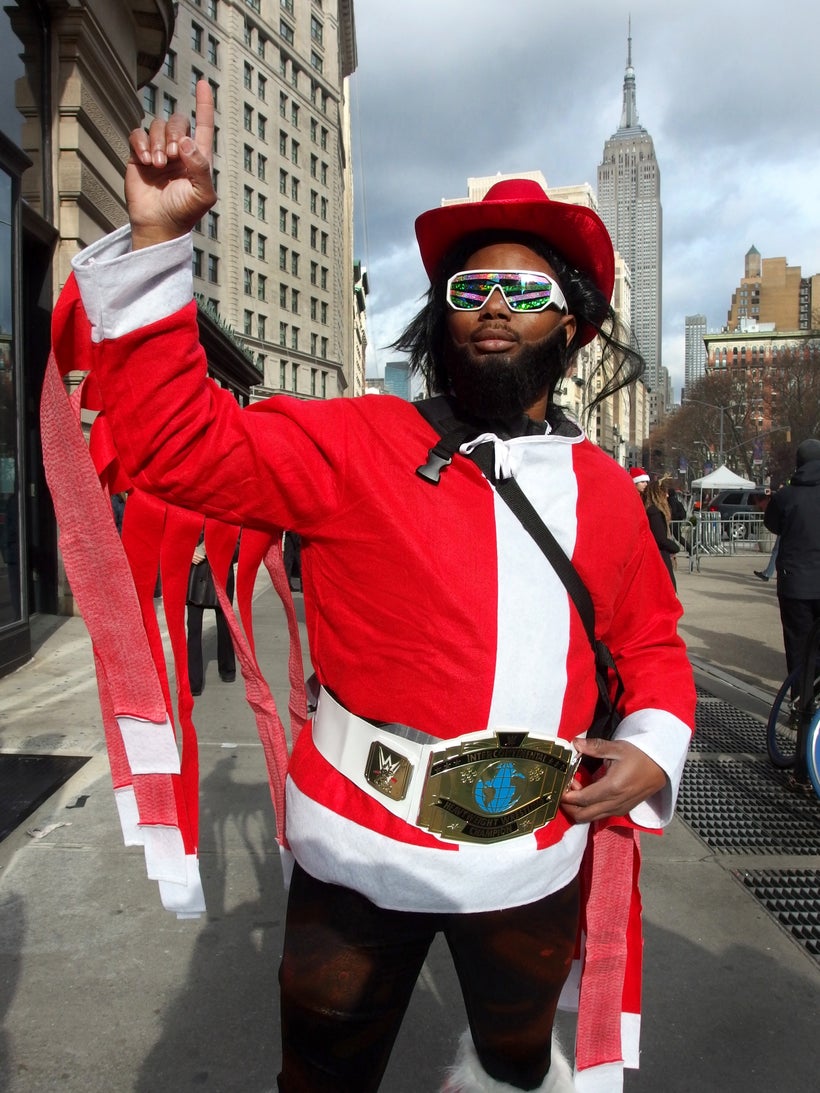 This post is hosted on the Huffington Post's Contributor platform. Contributors control their own work and post freely to our site. If you need to flag this entry as abusive,
send us an email
.
SUBSCRIBE TO & FOLLOW THE MORNING EMAIL
The Morning Email helps you start your workday with everything you need to know: breaking news, entertainment and a dash of fun. Learn more