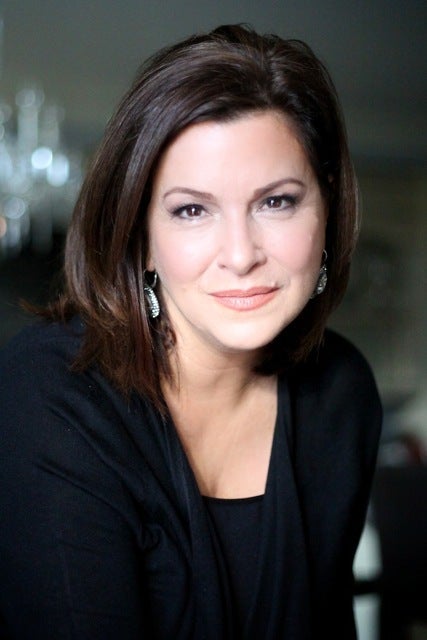 Earlier this year, I had the incredible opportunity to speak with Lori Dennis, the author of the newly released book, "Lyme Madness." The Lyme community tends to be a tight knit community united in finding a solution to the madness that we all experience going down the rabbit hole of Lyme. Lori Dennis is a Psychotherapist, but more importantly, a Mother with a son afflicted by chronic or late stage Lyme disease. What's a Mother to do when her son goes down the crazy rabbit hole in the world of Lyme Disease? Well, if you're at all like this Mother, Lori Dennis, you'll not only scoot down the rabbit hole but you'll use all of your inner resources to join him in the fight to recover and tell the story of all the insanity found along the way. I'm honored and humbled to introduce you to my fellow Lyme Disease crusader and now, my friend, Lori Dennis.
CGO:  Lori, I'm grateful to know you and the courageous story that you share about your beloved son, Matt, in Lyme Madness. As a Lyme Disease survivor, I personally resonated with much of your story. I cannot imagine how devastating it must have felt to see your son suffering as you describe in great detail. Can you take me back to the time when you finally had had enough and made a decision to document the outrageous experience one finds in the crazy world of Lyme?
LD: From the moment we realized that my son had chronic Lyme disease, I knew, we knew, that I had to write about this. After 18 months of terrible suffering and consulting with 20 different medical specialists in New York City, I found it incredulous that not one of these doctors was able to come up with a true diagnosis. There were many misdiagnoses and useless treatments provided along the way. Of the twenty doctors we consulted, one of them did test for Lyme. But as is typical with most Lyme sufferers, until we became knowledgeable about this disease, and not by choice, we had no idea that the ELISA test – the first diagnostic test that the majority of non-literate Lyme doctors use produces a high rate of false negatives. Matt's original test, along with the correct diagnosis, was shelved. It wasn't until he was at a true crisis point, we felt that we had exhausted all medical avenues, and had nowhere else to turn, 18 months later, that my mother's intuition kicked in (late but thank goodness it did) and I knew it was Lyme.
When I became more involved in the Lyme community and began to hear and read story after story – each sounding just like ours – that I knew I had to start writing about this. Plus, it was a way for me to retain my own sanity while helping Matt recover his health. All that I was learning, seeing and understanding down deep in this rabbit hole was almost impossible to comprehend – especially the politics underlying this disease. No one in my old world got it. I had very few people to talk to about all that I was learning. So I needed a place to contain all that I was learning and a way to try to make sense of it. Thus, Lyme Madness was born.
CGO: What an amazing gift you have given to so many. Your book is all encompassing. It clearly must have been like moving mountains to get this book into print with an extensive amount of research and organization. What was this process like for you especially while you are also fighting to save your son along the way?
LD: Collecting this research wasn't a choice. I was driven to understand this disease and all its complexities in order to help my son. Reading and researching and talking to others in the Lyme community – primarily on Facebook which is where the Lyme community mostly congregates -- became a complete hyperfocus for me. Once we knew what we were dealing with, that it was chronic Lyme, I plunged myself into Lymeland. And I have yet to emerge. It was a way to stay grounded, to make sense of the unthinkable, and mostly it was the only way to find answers to help my son recover his health. After all, as I wrote in a Facebook post that was viewed by 20,000 people, "Lyme gets 'treated' more humanely on Facebook than in most doctors' offices worldwide". Crazy but true!
CGO: In a description I resonate with, you describe your experience as "living in a parallel universe." What exactly do you mean by that?
LD: Yes – once you are catapulted in the world of Lyme, you are literally living in a world unlike the one you once had. You are living in a parallel universe because the people you once surrounded yourself with cannot relate to your experience and what you are learning … and you can no longer relate to their world or their lives. Everything but Lyme feels superfluous. It becomes your hyperfocus. You are forced to live, breathe and obsess about Lyme until you find answers. Answers that are generally not found in mainstream medicine. Answers that require you to become your own microbiologist, immunologist, infectious disease specialist, researcher, etc. In Lymeland, we learn that we can no longer trust the medical system. We learn that we won't get the truth or helpful responses from most mainstream doctors. We learn that we are simply the newest inductees into a war that has been going on for more than forty years and that we've somehow been 'chosen' to be the latest in a long line-up of warriors. Polly Murray, author of 'The Widening Circle', and Karen Vanderhoof-Forschner, author of 'Everything you need to know about Lyme Disease and other Tick-Borne Disorders' – were two of the first 'soldiers' to battle this war in the 1970's and 1980's, respectively.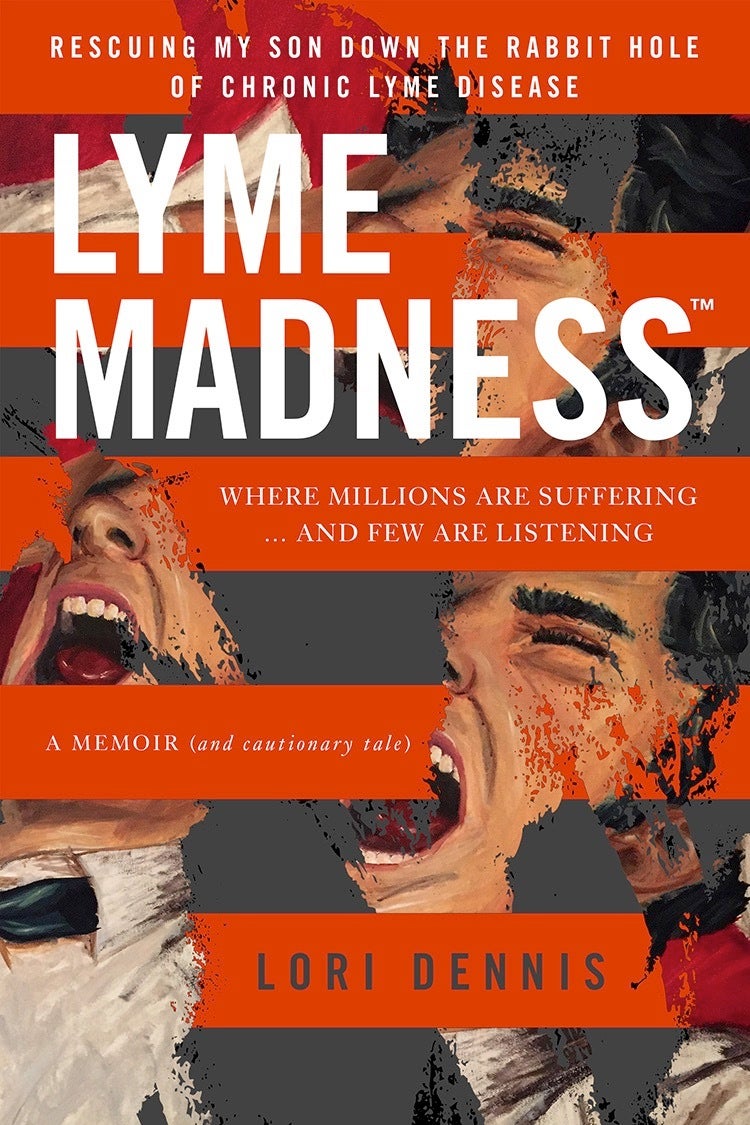 CGO: Matt's story, although seemingly incredulous, is a very common one amongst the Lyme community, representative of the frustration in getting a proper diagnosis in a reasonable time frame. You describe what it was like to finally receive a positive Lyme diagnosis. Can you share what that was like for you and Matt?
LD: Receiving a positive diagnosis for chronic Lyme disease opened up the floodgates of relief, grief, outrage (at a medical system that missed it altogether), and tremendous fear of what was to come. We finally had an answer. We finally knew what we were dealing with and hoped that we could get Matt some proper treatment. We soon realized that this was not going to be an easy road to travel, but of course at the time we had no idea that four plus years later, he'd still be dealing with this illness and will likely have to deal with it for the rest of his life. That would have been far too much for our psyches to bear. It still is. I want to believe and work hard to believe that with the right lifestyle choices, continued 'out of the box' treatment protocols, and reduced stress, he will reach an even better level of health and be able to retain it for life. That's my hope of course.
CGO: Most people are unaware that there's a world of difference between acute and chronic Lyme disease. Both Matt and I have experienced the chronic form of the illness. I'm sure many would love to hear your perspective on the difference and why chronic or late stage is so difficult to deal with.
LD: When people hear the words "Lyme disease" they have been led to believe that it is caused by a tick bite and that it is a simple to treat condition. This may be true for the very small percentage of people who actually see the tick that bites them, have a bulls-eye rash or an attached tick so that the doctors actually believe them, get a doctor to immediately put them on a 28-day course of antibiotic treatment. This is the Lyme experience for a very lucky few. Most of Lyme sufferers never ever see the tick that apparently bites them, never see a bulls-eye rash as is so commonly referred to, and end up with an illness that slowly but surely infects and affects every tissue, organ, cell and muscle in their bodies, resulting in chronic Lyme and a myriad of symptoms that are very, very difficult to treat. You see, chronic Lyme is not just a bacterial infection. That is only the start. It is really an immunosuppressive post sepsis illness, opening up the gateway for all kinds of opportunistic infections and unwelcome guests like EBV, parasites, mold and more.
CGO: This endeavor clearly shows a Mother's undying love to save her son. You went through mountains of documents researching a way to help your son and find a way to save his life and end his suffering. Was there ever a time that you felt it was too much and you couldn't continue? Did you ever just feel like giving up?
LD: The only time that I felt like giving up – not on my son of course but on publishing Lyme Madness and on my advocacy work – was when I had been confronted by one too many naysayers, deniers, and bullies and it all became incredibly overwhelming. But I remedied this battle fatigue by taking a bit of a break, gathering my strength, and heading into it once again. This Lyme war is an ugly fight and, by publishing this book, I have put myself on the front line of a war that is still waging strong. And will be for quite some time I'm afraid.
CGO: Lori, you've done an outstanding job illustrating how Lyme Disease is truly a diagnosis where you are forced to become your own advocate and doctor. You quote Kris Newby, the producer of the renowned documentary "Under Our Skin," by saying "Chronic Lyme is a do-it-yourself disease. You have to diagnose it yourself, understand it yourself, choose treatment protocols yourself, heal yourself." In my experience, this couldn't be more true today. What do we need to do to affect real change in the way Lyme Disease is not only treated but how it's accepted by the public?
LD: We keep educating the public. We keep writing, speaking, changing laws, presenting to Congress, putting pressure on doctors, politicians, media and the like. We just keep going until a reasonable change takes place. And then we keep taking it further until justice is served. The way in which chronic Lyme disease sufferers are treated is a crime against humanity. That's what drove me to write Lyme Madness. I cannot sit idly by while millions of people are being medically abused, neglected, negated, left to suffer and die without proper medical care. This fact, what we in Lymeland have been forced to face, requires a huge paradigm shift in our public consciousness. Most people still believe that the mainstream medical system is designed to take care of us, to look out for our well-being. Chronic Lyme disease has shattered this delusion for those of us in this mess. And the world needs to wake up to the fact that they too will face this same ugly truth at some point in their lives. I am not saying that all doctors are uncaring and ineffective. Of course there are many that are compassionate, caring, humane, who think and treat outside of the box, who act courageously and put the health and welfare of their patients first and foremost. And we've been very lucky to find these heroic caregivers. What I am saying is that the medical-industrial complex is driven primarily by profit and greed, and not the health and welfare of the public … full stop. And many doctors get caught up in a system that is broken and ill-equipped to deal with chronic illnesses, especially one mired in politics like Lyme.
CGO: It's been amazing learning more about your journey to help find a way to save your son, Matt. How is he doing today and what's next for each of you?
LD: Matt is my hero. He has shown tremendous strength, perseverance, tenacity, and courage throughout. I often don't know how he has done it. He is one of the 'luckier' chronic Lyme sufferers in that he has been highly functional throughout, able to work at a high-pressure job, and live his life. But make no mistake, it's been a four-plus year nightmare for him – one that neither of us would wish on our worst enemy. When I say that he's been 'lucky', what I mean is that there are so many chronic Lyme sufferers who cannot function, who are bedridden, wheelchair bound, on feeding tubes and more. It's truly a living nightmare for so many.
CGO: In closing, is there anything else you would like to share with our readers?
LD: Yes. Please buy my book, share it with your doctors, get educated, don't enter into any medical issues blindly, don't be afraid to 'Google' despite what your doctors say, think critically, ask a lot of questions, research, confront, take your health into your own hands. You are as intelligent as your doctors. Do not be intimated, blindsided, bullied. Medical treatment should always be collaborative, a partnership between you and your caregiver. Nothing less will do.
Lori Dennis, author of the newly released book LYME MADNESS, is a registered Psychotherapist in private practice in Toronto, Canada, and the mother of a chronic Lyme sufferer. Her book "Lyme Madness: Rescuing My Son Down The Rabbit Hole of Chronic Lyme Disease" can be found at Amazon https://www.amazon.com/Lyme-Madness-Rescuing-Chronic-Disease/dp/099516891.
Please visit www.lymemadness.ca. and https://www.facebook.com/lymemadness/ for more posts and messages about chronic Lyme.
Catherine Grace O'Connell is a Fashion/Lifestyle Blogger and can be found at CatherineGraceO.com and on Instagram @catherinegraceo. On Twitter, you can find her @catgraceo and on facebook https://www.facebook.com/catherinegraceo/. She works as an Empowerment Mentor.
This post is hosted on the Huffington Post's Contributor platform. Contributors control their own work and post freely to our site. If you need to flag this entry as abusive,
send us an email
.
SUBSCRIBE TO & FOLLOW THE MORNING EMAIL
The Morning Email helps you start your workday with everything you need to know: breaking news, entertainment and a dash of fun. Learn more