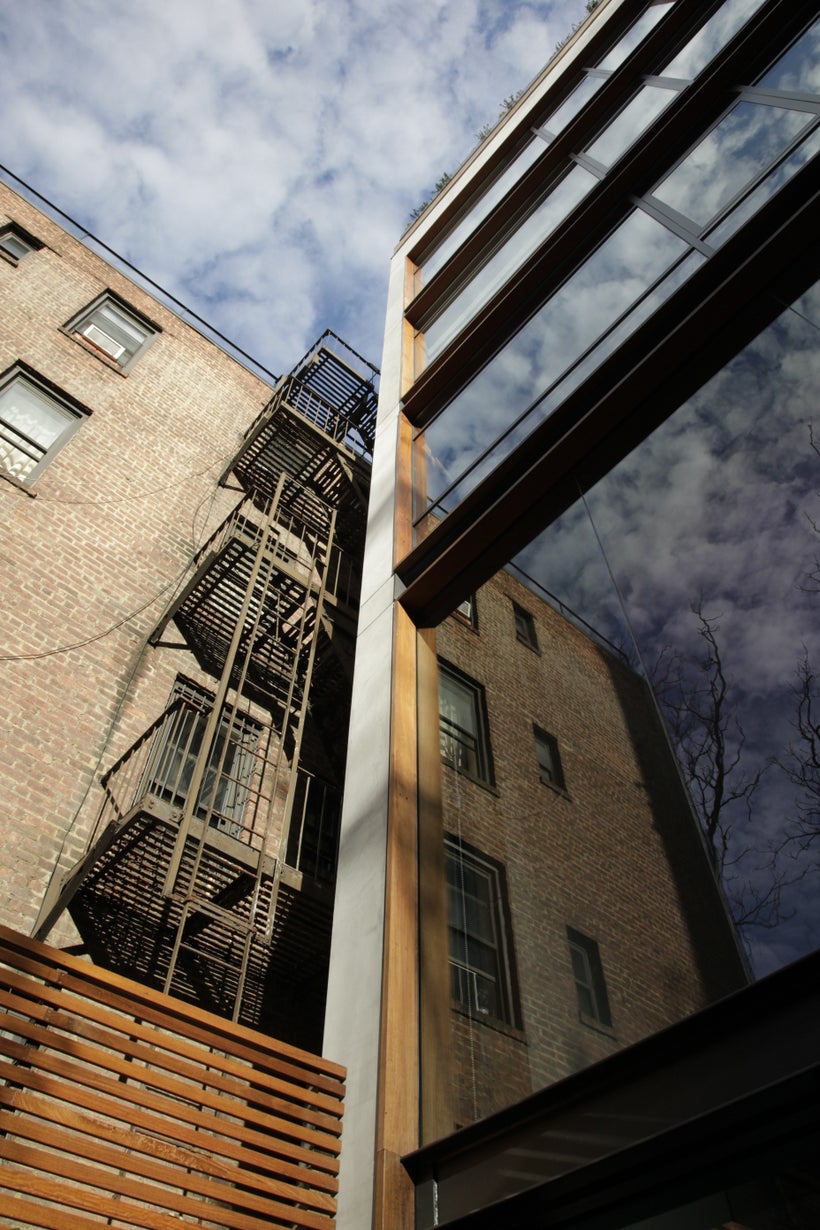 It is a fact, that houses use a lot of energy, a recent study published by the United Nations Environment Program estimates that "at present, buildings contribute as much as one third of total global greenhouse gas emissions, primarily through the use of fossil fuels during their operational phase."
The benefits of "building green" become a fundamental discussion. Fortunately, the association of the terms sustainability and architecture is growing; more and more universities are offering degrees and specializations on this field and the demand for applying these principles in building new homes is increasing rapidly.
Michele Busiri-Vici and Clementina Ruggieri, principals of Space4Architecture (S4A), a New York based architectural firm, shared their vision on the importance of sustainability in architecture and both have international academic background with over 20 years of specialized design experience in the United States. Mr. Busiri-Vici is an International Associate of the American Institute of Architecture and a frequent visiting lecturer at Pratt School of design and Columbia University. Ms. Ruggieri is a member of the AIA, a Passive House Certified architect, and an Adjunct Assistant Professor at Columbia University.
I have met both principals recently, and here's what they had to share on a few sustainability and energy efficient-related questions.
How important is the sustainability element when you approach your projects?
It is an extremely important part of a healthy lifestyle for many of our clients and a necessary component for their design ideas. In all our projects, the main goal is to try to improve the environment in which our clients live and work. This can be achieved by the design of the space, and it is brought to completion by providing comfort within our spaces. We define comfort by finding a balance between: daylight, natural ventilation and thermal insulation. In cities like New York, where the climate is harsh, the city is densely built, and a lot of existing construction we work with is old and 'leaky', finding this balance is definitely challenging, but it is for us a point of focus.
What are the most important elements to consider when building a sustainable house?
The most important elements when considering a sustainable home are primarily daylight, natural ventilation, insulation, and the air tightness of a building. Making the space as airtight as possible to avoid any cold or hot leaks from the exterior to the interior is crucial as well as thermal bridging in case of outdoor spaces. There is nothing worse than walking on a cold floor during the winter months. There are many additional smaller adjustments that need to be taken into account to maximize the comfort of an environment, but the above in our opinion are the most important. We have a lot of projects in New York City and many of these are apartment renovations in existing buildings as well as single family townhouses. To retrofit an existing structure is definitely more challenging, but just as important. Some compromises need to be made, but we believe an energy efficient space can always be achieved.
What's the biggest conflict you encounter between energy efficient houses and architectural design?
From an architecture point of view, iconic projects like Philip Johnson's glass house, where the intent was to achieve a seamless continuation between exterior and interior, or vice versa, might be difficult to call sustainable. Then again, today's more sustainable approach is to carry the landscape over buildings creating beautiful livable green roofs. Building a sustainable design does create certain restrictions, but these are not necessarily penalizing, at the end of the day these standards enormously benefit the user and make perfect sense. A passionate architect will find successful solutions to many design challenges.
This past semester, together with a team of environmental and structural professionals, we taught an 'integrated design' course at the Graduate School of Architecture and Planning at Columbia University in New York City. It is fundamental to have a good team of professionals and consultants when a project is being conceived and developed; and most importantly, to have the consultants on board as early as the conceptual stage of design, as it will assist the architect in determining site orientation and program distribution, what views may be taken advantage of and natural ventilation. For these reasons we believe that bringing this knowledge to university students early on the process is fundamental to training a successful architect. Architecture is really a very meticulous puzzle.
How do you envision the evolution of passive architecture in the upcoming years?
In many European countries, Passive architecture has become a building construction standard and requirement. We strongly believe the US is slowly becoming more aware of this. The energy code requirements are going through multiple improvements at a rapid speed. Mayor Bill de Blasio's Green Building Initiative, which has a target of 80% reduction in greenhouse gas emissions by 2050, is a reality. Passive house standards are what they are researching in order to achieve this, and the concept is not as exotic as it used to sound a few years back! So, this is good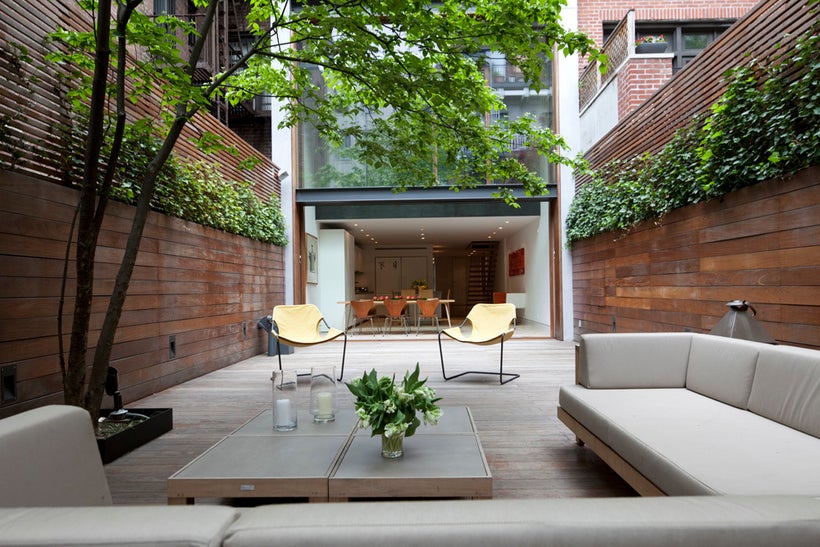 This post is hosted on the Huffington Post's Contributor platform. Contributors control their own work and post freely to our site. If you need to flag this entry as abusive,
send us an email
.
SUBSCRIBE TO & FOLLOW THE MORNING EMAIL
The Morning Email helps you start your workday with everything you need to know: breaking news, entertainment and a dash of fun. Learn more