Chai comes in so many flavors -- technically, chai just means "tea," so it tends to include a combination of any of the following ingredients: cardamom, cinnamon, ginger, fennel, cloves and peppercorns. Most Americans have become accustomed to drinking the coffee-chain breed of chai lattes, which actually taste heavier of sugar and cream than of authentic Indian chai spices -- but we're here to talk about straight-up chai tea bags. And there's a chai out there for every tea drinker, so we set out to find it.
We rounded up nine of the most available brands on the market -- with varying price points -- and got to brewing. We brewed the teas according to manufacturers' instructions and tasted with a teaspoon of sugar and a drop or two of milk.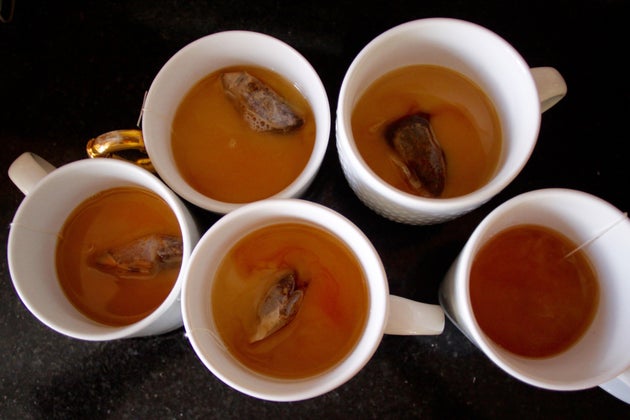 There were a lot of good ones out there, but also some terrible choices. Here's what we found -- in order from worst to best. (For the record, this taste test is in no way sponsored or influenced by the brands included.)
SUBSCRIBE AND FOLLOW
Get top stories and blog posts emailed to me each day. Newsletters may offer personalized content or advertisements.
Learn more