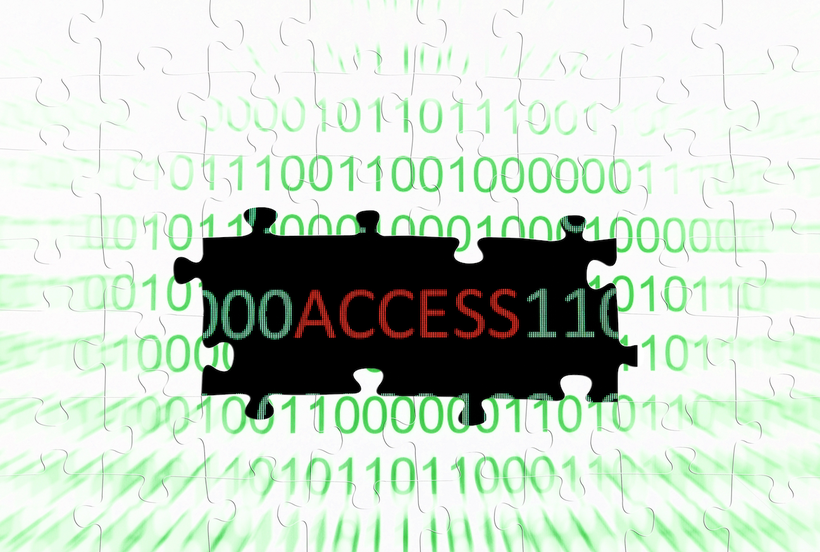 "We launched three Magnet computer science elementary schools, where kids code every day. By 2020, it will be district-wide with every kid coding every day. Our goal is to prepare kids for their future."
- Dr. Richard Sheehan, Superintendent, Covina-Valley, CA Unified School District
It was gratifying to sit down with Dr. Richard Sheehan, Superintendent of Covina-Valley, CA Unified School District to discuss positive developments for LA County, which contains some of the largest school districts in the United States. Although he did share some disappointing statistics - like how California is the 6th largest economy in the world, but consistently finishes in the bottom fifth for education funding - it is relieving to know that there are leaders like Sheehan who work to alter the negative trend.
Through partnerships like Code to the Future and CISCO, Sheehan has managed to help launch schools that concentrate on teaching computer coding to the earliest of learners with the mission of continuing knowledge through higher ed. Coding demonstrations, known as "Epic Builds," are developed throughout the school year and lead to school-wide participation and enthusiasm. One particular "Epic Build" involved creating a driverless car that did not use remote, but rather, was purely programmable.
It's predicted that there will be a million person job gap for the coding industry by 2020. If Sheehan has his way, the students from his school district will be positioned to fill many needed jobs in the future. Coding is just the beginning, as Sheehan has already begun to develop other programs for industries that will be hiring for years to come.
Interview
Rod Berger: Well, Dick, off-air, you made mention of some new things going on in your district that struck me as a parent. You spoke of your district's emphasis on teaching coding. Do you mind if we start there? Why don't you share with the audience what that is?
Dr. Richard Sheehan: Yes. We're very fortunate to have partnered with Code to the Future. This year we launched three Magnet computer science elementary schools: Barranca, Cypress, and Workman. Students work on coding every day, and it will expand into our middle schools next year as well as three additional elementary schools after that. By 2020, it will be district-wide with every kid coding every day. Our goal is to prepare the kids for their future.
RB: Where did that start? I would love to know the origins. There is a lot of bluster in EdTech and education around different technologies that we should be using. But it's when we find action and a plan associated at the district level; now we can start to see change take place. Where did it start? Was it at a board meeting? Was it a Friday afternoon discussion amongst teachers where you said, "You know what? Let's put this into action."
RS: It's fascinating because I was in Covina-Valley 17 years as a teacher, coach, assistant principal, principal, director and then I left for eight years, and I've been back as the superintendent for a year and a half now. Fortunately, I'm fairly well connected. There's been a lot of dialogue about doing what's best for kids. In my previous district as superintendent, we looked into doing coding. But at that time, all the coding companies were strictly around higher level high school. I was very interested.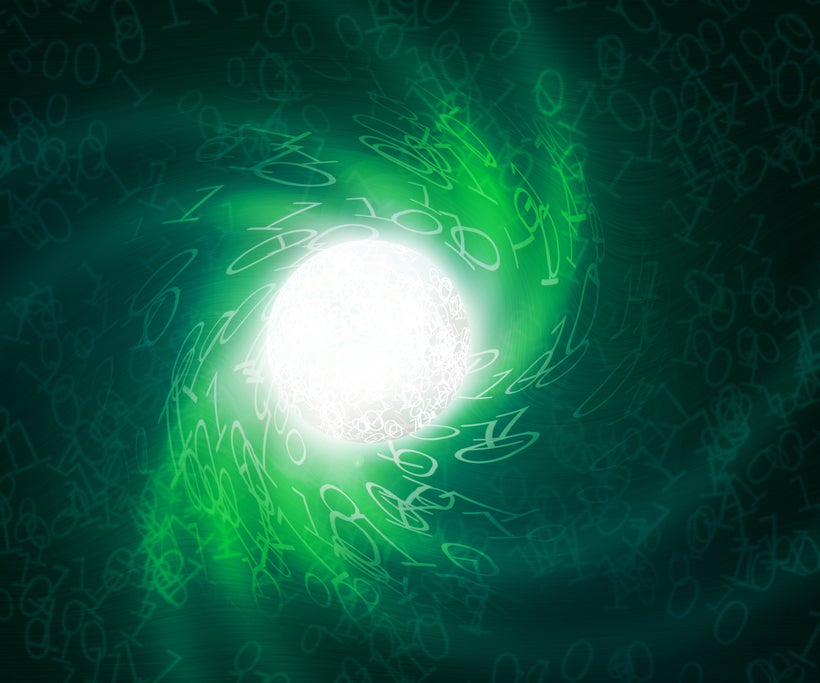 I met up with Andrew Svehaug who is the Chief Executive Officer and founder of Code to the Future, and this was one of the first coding programs that aimed to help elementary students.. We went down to the Cajon Valley down in San Diego and visited Rios Elementary. We fell in love with what they were doing. But we wanted to take it a few steps further and create a total immersion of coding for our district. Experts are anticipating a million job gap by 2020 in the coding industry. I try and connect with local business leaders, and in my conversations with business, one of their complaints is, we don't prepare kids for the jobs that are out there now.
One of my goals is to work very closely with our local industries, and the industries of California and coding just happens to fit perfectly. The nice thing is, we're also partnering with CISCO, and we've put in CISCO academies at our high schools. They're doing A+ certification and cyber security. We're trying to do the "sandwich approach."
RS: Race to the Top, and squeeze it down. It transitions from kinder all the way up through high school. Kids with CISCO certifications can enter the workforce, earning $75,000 to $100,000 a year.
RB: That's just incredible. It causes me to pause just in our discussion because you're thinking long-term. I think one of the challenges we've had in education globally is that we're stuck in our silos. We're elementary-focused, or we're focused on the middle school or the high school level or higher Ed, and we're not stringing all of those together in a meaningful way that offers the question, "How do we integrate private industry? And how can we approach this more broadly?"
Let's go there, Dick. Let's talk about funding. And maybe this is part of the eight years outside of the district for you, making connections that are now helping to support various initiatives and bring interesting people together. A lot of districts are trying to find alternative sources of funding and paths to bring in alternative sources of financing. And it seems to be a place of real challenge for a lot of leaders around the US. How do you approach that and what is your perspective on what some are calling "The division of church and state?" How can we incorporate the private sector into public education forums?
RS: Funding in California is a major dilemma. Often when I talk to the legislator or the governor, I will bring up the question, "Are we funding education to get by, are we funding education to make a difference?" And unfortunately, in California, we fund education to get by. We're the sixth largest economy in the world, not just in the United States but the world, yet we fund education in the bottom five consistently. I don't think people realize how impacted California schools are by the lack of funding.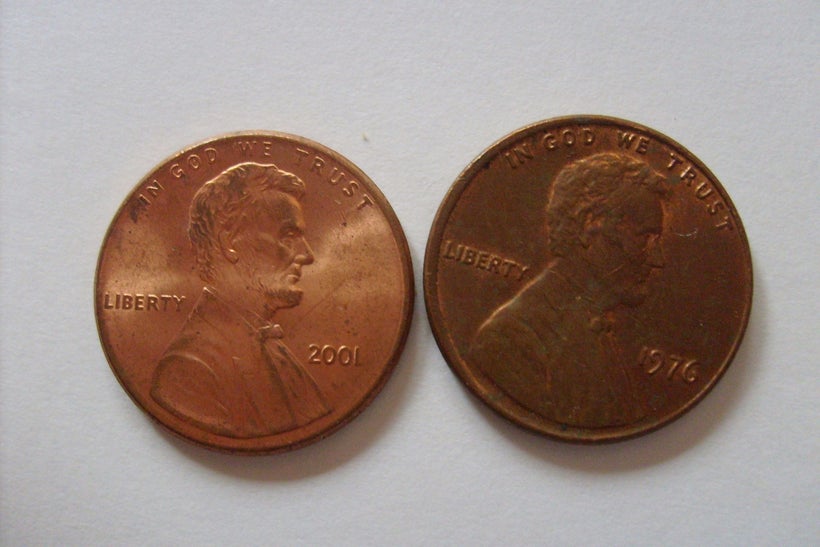 RB: Let's talk about the culture of superintendents in districts in California in looking to acquire other means of resources, financial support to meet the needs of students.
RS: I would say, for the most part, the superintendents I know are fairly aggressive in going after grant funding, and working with various foundations. Unfortunately, and that's what you saw with the Race to the Top. Why are we making education funding competitive? Basically, you're at the mercy of whoever is reading your application. It makes it a little bit difficult. But at the same time as a district, you just have to prioritize and be very strategic in your thinking.
One of the things we're trying to do is to draw more kids to our district because obviously, the money follows the kids. Los Angeles County is in a declining enrollment mode, as a whole county; we're down 10% to 15% of student-aged kids. It's for a variety of reasons. It's expensive to live here, and there is the politics of people moving out to neighboring states, as it gets more expensive, because people can't afford to live here. Bringing in innovative programs that are great for kids attracts more kids.
But unfortunately, we're pretty naive if we don't realize that education is competitive now. I take it with a very competitive attitude, which is unfortunate because we should be educating every kid.
RB: But some could argue though that taking in a competitive approach and others like you, changes the game a little bit. I think sometimes the competition in education brings out innovation, creative means towards a new path and then we can attract talent in that way. I listen to you, and I think you have a unique approach to leadership that could be very attractive to people out there that are contemplating working within education. Others might not realize that you can be very creative, that you aren't stuck within the structures that have been built years ago, and there are paths to innovation through leadership and thoughtful leadership that mirror other industries. Am I wrong?
RS: No, I would agree. I think some competition is always healthy. But we have to realize that education is not a sport, and I say that as a former football coach. And so I do agree. Unfortunately, we don't always make the hard decisions and schools that aren't accountable should be called out. Unfortunately, we don't deal with them. I'm not trying to be critical of others, but that's one of the pieces I strongly believe in - accountability from top to bottom. Fortunately, I have a very supportive teachers' association, and we work collectively together. But they agree. They have high expectations for their teachers. It's important we can maintain those high expectations and maintain the creativity. We are working with Cal Poly Pomona, which borders us to the east, and they have a great hospitality program. I didn't realize they had placed 95% of their graduates worldwide.
RS: So, we are creating a hospitality program at one of our high schools. In January, we're signing a formal agreement and partnership with Cal Poly Pomona.
We're working with a local restaurant owner, caterer that is going to help mentor the program. We have just opened up a brand new professional development multipurpose room that can hold community events. What we want to do is get to a position where if they rent it out, then our kids cater the events.
It's creating these partnerships with local businesses because we've got to supply our local area with kids that can work in it. It's also working with higher ed and creating partnerships with them to improve and facilitate our kids going into higher ed. It's working with our local restaurateurs and trying to do creative things.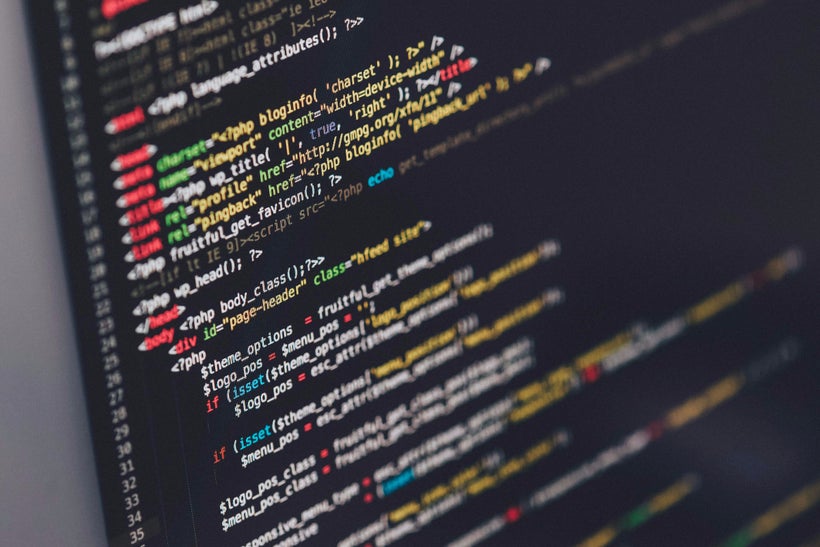 RB: Yes. I hope that more districts are doing that. Let's talk about accountability. We talked about coding before, and all that's going on with the magnet schools and the growth of that and the plan, how do you within your district think about using technology to communicate the progress of a student? Not only to engage the student but the family and to do so in a way that builds up the relationship with the teacher so that we keep students involved, and we keep families involved. How are you looking at that as a district?
RS: One of the greatest things happened last week, and we had our first three Epic builds at the three computer science schools. We want low level as these kids have only been doing it for four months. We opened up the three schools in three different days and brought the parents in, and the kids had to demonstrate their projects to their parents. In one of the kinder classes, you had five-year-olds that were demonstrating through Scratch, they brought their name up, every letter in their name would spin and then they had a character at the bottom that would slide back and forth. They had to program this on a screen. One class went a step further. In the upper right-hand corner, there was a little picture of the kid, and you click on it, and it was an audio of a five-year-old describing their project to you. It's fascinating, and I would say people left in awe. One of the elementary schools did a student showcase to practice the day before. It's a situation where a kinder kid helped a 5th grader.
Through this engagement, we're trying to get the teachers comfortable enough to let the kids go because the kids are so much further advanced.
RB: And they're ready to go, right?
RS: we're rolling it out to six more schools next year. Second semester after we get back from the winter holidays, we're going to develop student-led after school coding clubs. The kids at those six schools will become the experts to help the teachers be able to put in the Epic builds. At the elementary, the next Epic build is in March, and the kids will be programming a car to drive from the library to the front office; it's a driverless car. It's not a remote. They have to program it, so they'll know the track, they'll know that it's got to go forward ten feet and turn at a 30-degree angle, go five feet, turn left at a 30 degree angle and go –
RB: And then make it work on the 405, right? (laugh)
RS: Well, that's not going to work. (laugh)
RB: You wouldn't be moving very quickly. (laugh)
RS: Yes. We're very excited. We're going to start to invite more and more people, so eventually, you get the public accountability as well.
RS: We did have some situations where some of the teachers felt pressure because their kids weren't where they should be. The nice thing is, (it was a 3rd-grade class that I'm thinking of) and the 5th-grade teacher sent students in and got the kids brought up to speed. The principal had the tough conversation with the teacher, saying, "This isn't going away." We have reached out to you multiple times, so if you need help, we have help available. The Epic builds create accountability to both the students and the staff to perform.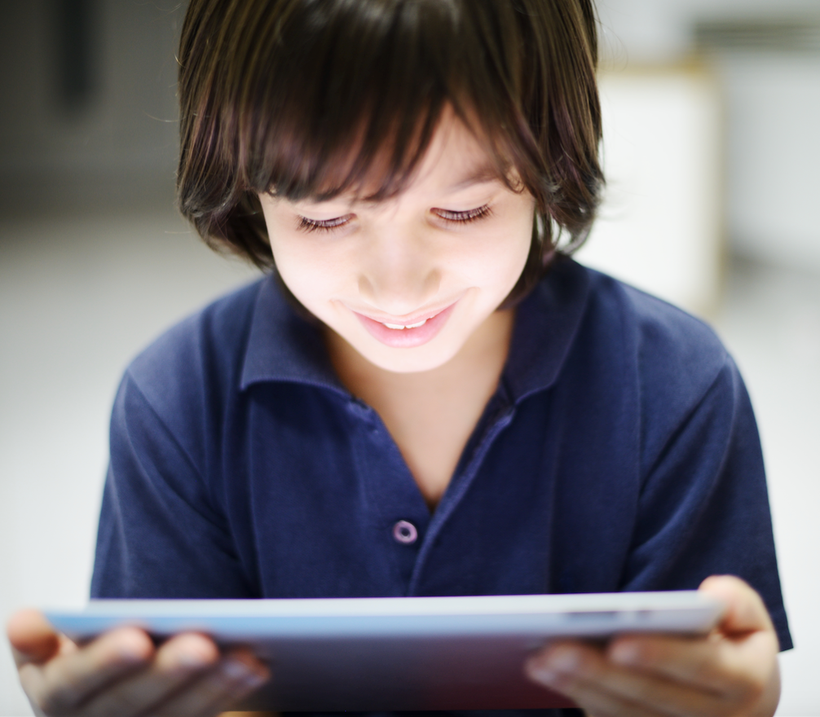 RB: Now, that's real life. It speaks to the change and the evolution of our teachers around the US and the world and the impact they can have. The students take an active role in teaching all of us while they're enjoying the learning.
Let's close with this, Dick. You've got a diverse background in education and the private sector, and like you said, you were a former football coach, so could you ever have imagined this would be the role you're playing? Tying all of these experiences into one powerful position where you can make a change on a very large scale?
RS: I would say it's by far the most rewarding aspect of this job. I strongly feel I'm having a positive impact on our student lives. It's very important to me because it's true – everything we do in Covina-Valley is about the kids. We truly want to prepare them for their future because our future is not going to happen again. I want to give credit to the teachers and the principals because we're starting to unveil who's getting it next year. I am getting beat up every time I walk in an elementary school because they want to be the next coding school.
We have fostered a culture in an environment where the teachers are hungry to be creative and take off with the kids.
RB: It's a good problem to have, right?
RS: It is. It's an excellent problem.
RB: Well, it's a great pleasure to spend time with you and to learn more, not only about your story but also the district. We wish you continued success. Thanks, Dick.
Dr. Richard Sheehan serves as the Superintendent of the Covina-Valley Unified School District. Dr. Sheehan has worked in public education for the past 27 years. Prior to joining the District, Dr. Sheehan served as the Superintendent, Deputy Superintendent, and the Assistant Superintendent of Educational Services at Glendale Unified School District.
Superintendent Sheehan began his career as a high school teacher. During his tenure at Covina-Valley he held the position as teacher, coach, and athletic director at Covina High School. He was then promoted to Dean of Students, Assistant Principal, and Principal at Northview High School before moving to the District Office as the Director, Curriculum and Instruction. Dr. Sheehan received a Bachelor's degree in Political Science from California State University, Fullerton; a Master's degree in Pupil Personnel Services and an Administrative Credential from Azusa Pacific University; and a Doctorate degree in Educational Leadership from the University of Southern California.
Among his accomplishments, Dr. Sheehan was named Person of the Year, Davidian and Mariamian Educational Foundation; California Department of Education Principal's Award; Parent Teacher Association's Honorary Service Award; California Interscholastic Federation Champions, Covina High School Head Football Coach; and Coach of the year by the Los Angeles Times, San Gabriel Valley Tribune, and the National Football Foundation.
As a life-time resident of Covina, graduate of South Hills High School, Sierra Vista Middle School, and Mesa Elementary School, Dr. Sheehan believes that kids are fundamentally the same. They have different needs and wants but deep down they want to be loved and feel secure. His wife is a graduate of South Hills High School, Sierra Vista Middle School, and Barranca Elementary School, and is the Principal at Barranca Elementary School. He has three sons; two are alumni of South Hills High School attending San Diego State University and Boise State University. His youngest son is a student at South Hills High School.
Dr. Sheehan values his strong connection to Covina-Valley staff, students, and parents; and close community ties. His passion is preparing students for their futures!
Follow Dr. Richard Sheehan on Twitter
Audiences have enjoyed education interviews with the likes of Sir Ken Robinson, Arne Duncan, Randi Weingarten, Sal Khan along with leading edtech investors, award-winning educators, and state and federal education leaders. Berger's latest project boasts a collaboration with AmericanEdTV and CBS's Jack Ford.
This post is hosted on the Huffington Post's Contributor platform. Contributors control their own work and post freely to our site. If you need to flag this entry as abusive,
send us an email
.
SUBSCRIBE TO & FOLLOW THE MORNING EMAIL
The Morning Email helps you start your workday with everything you need to know: breaking news, entertainment and a dash of fun. Learn more