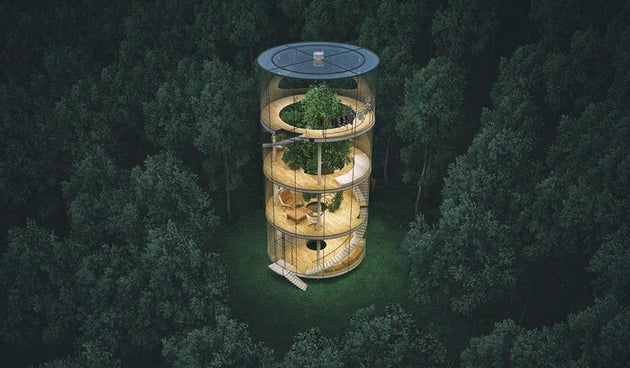 There may come a day when you just want run away from it all and go live in a tree.
And this, friends, is where you'll want to run. It's a proposed four-story, glass-encased living space surrounding the trunk of a tree. Architect Aibek Almassov told The Huffington Post it's a place for humans to "live in harmony with nature," as the tree gives life to the house around it.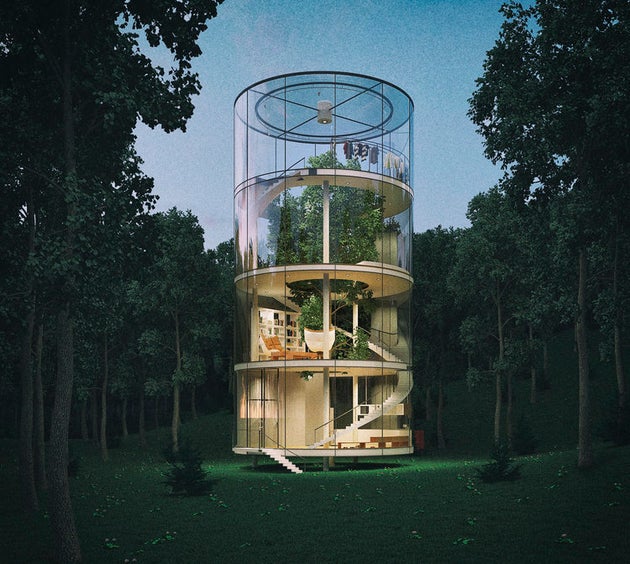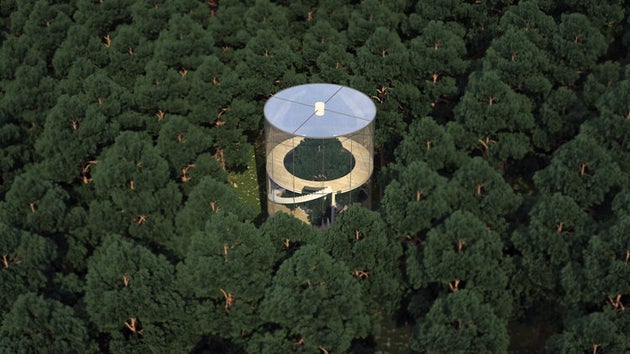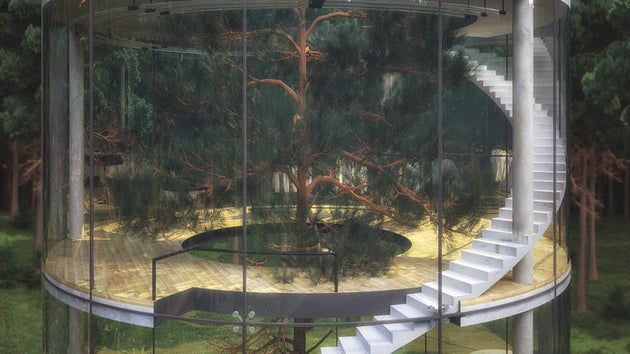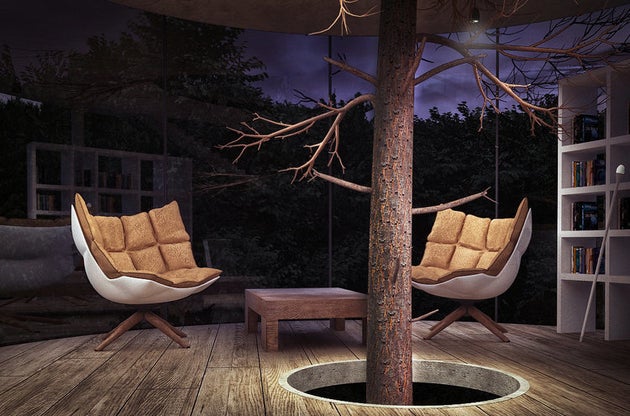 When completed, the house will live in a beautiful exchange with the tree at its core. Transparent solar panels will coat the glass walls, Almassov told HuffPost, and rainwater will be purified and renewed for human use. As oxygen from the tree flows through the home, solar spotlights will shine on any branches covered by its minimal shade.
The best parts of this house might just be the entryway and forest-floor glass capsule shower: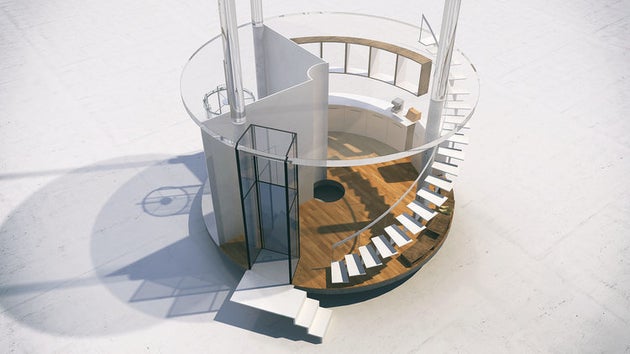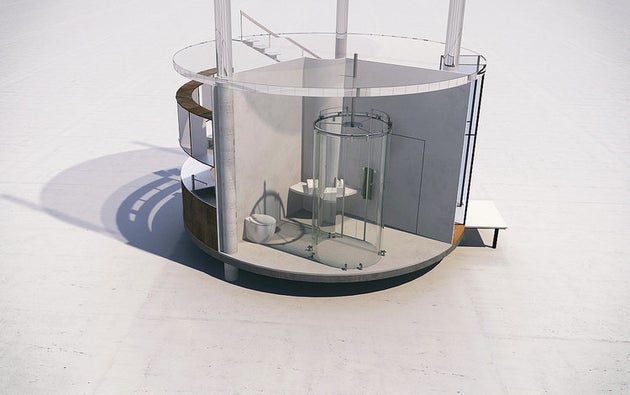 Also on HuffPost
Home Gadgets You Didn't Know You Needed
SUBSCRIBE AND FOLLOW
Get top stories and blog posts emailed to me each day. Newsletters may offer personalized content or advertisements.
Learn more