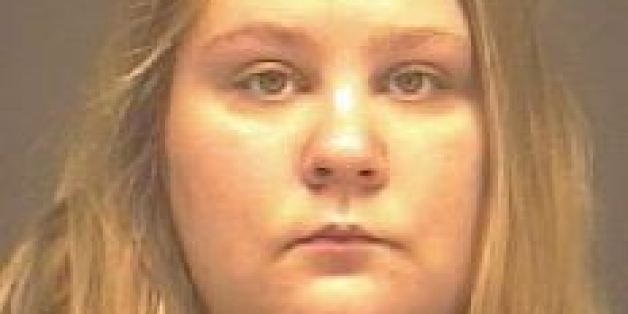 The Ohio daycare worker who was arrested in October for allegedly raping a 2-year-old and filming the incident for her lover, a convicted sex offender, has been indicted on additional charges.
Heather Koon, 25, faces 12 counts of kidnapping, and four counts each of rape, pandering obscenity involving a minor, pandering sexually oriented matter involving a minor and illegal use of a minor in nudity-oriented material, as well as other related charges, according to The Chronicle-Telegram.
Koon is accused of raping four children while employed at ABC Kidz Child Care in Elyria, Ohio, earlier this year. Lorain County prosecutors said her fiance, James Osborne, faces a 50-count indictment, although those charges have not yet been made public.
Koon and Osborne were arrested in October after police found videos of Koon sexually assaulting a 1-year-old and a 2-year-old on a laptop belonging to the woman. Review of more evidence uncovered during the Lorain County sheriff's investigation revealed two additional victims from ABC Kidz who were of a similar age.
In October, investigators said they were investigating whether Koon may have molested children at other daycares.
Prosecutors maintain that Koon raped the children at the behest of Osborne.
"We have a substantial amount of evidence showing that [Osborne] was soliciting and aiding and abetting and they [the alleged rapes] were being done at his behest by phone," Assistant Lorain County Prosecutor Tony Cillo told The Chronicle-Telegram in October.
If convicted, Koon could spend the rest of her life in prison.
ALSO ON HUFFPOST:
Teacher-Student Sex Abuse Cases
SUBSCRIBE TO & FOLLOW BREAKING ALERTS
Don't miss out — be the first to know all the latest and breaking news. Learn more