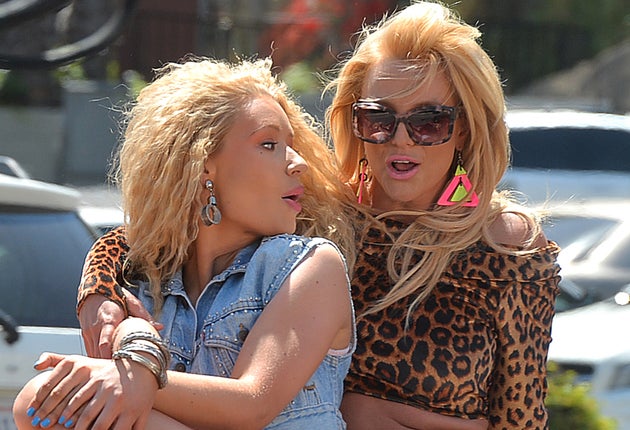 Iggy Azalea doesn't seem too happy with Britney Spears over the success, or lack thereof, of their track, "Pretty Girls."
During a Twitter Q&A session on Sunday, Azalea appeared to throw shade at Spears over the minimal promotion of their duet, which dropped in May and peaked at No. 29 on the Billboard Hot 100 chart.
The rapper's remarks about the duet came after a Twitter user posted: "Even if PG flopped a little bit still getting a lot of views on YT and it's the summer anthem of 2015, so whatever we love you."
When a pop music fan board shared Azalea's tweets and accused her of shading Spears, the Australia native shot back.
She then called out the press for skewing her comments.
Last month, at the Billboard Music Awards Azalea gushed about getting to work with the pop star.
"It's not something that I ever anticipated happening ... And I didn't know I'd end up making such a crossover mesh of pop and rap where that would be a collaboration that would be possible," she said. "In the last two years I kind of transitioned my style so much to where that could be plausible. So I didn't when I was younger, but it's really quite surreal."
On Monday night, Spears tweeted what some think was a response to Azalea.
SUBSCRIBE TO & FOLLOW ENTERTAINMENT
Get top stories and blog posts emailed to me each day. Newsletters may offer personalized content or advertisements. Learn more