The Duchess of Cambridge kicked off Children's Mental Health Week in the United Kingdom Monday with a rare but touching video message.
Kate sat down for the clip with four children who participate in Place2be, a schools-based nonprofit children's mental health program that provides emotional and therapeutic support through talking, creative work and play.
"Many of us are incredibly fortunate that the issues we face in childhood are ones we can cope with and learn from, but for some children, learning to cope with life's challenges can be a struggle," she said in the video.
That's true for more children than you perhaps might think. According to the UK Centre for Mental Health, one in five kids experience at least one mental health difficulty before they're 12 years old. In the United States, as many as 20 percent of children suffer from a mental disorder, putting them at risk for developing mental illness as adults.
"While we cannot always chance a chid's circumstances, we can give them the tools to cope, and to thrive," the duchess continued. "With early support, they can learn to manage their emotions and feelings, and know when to seek help."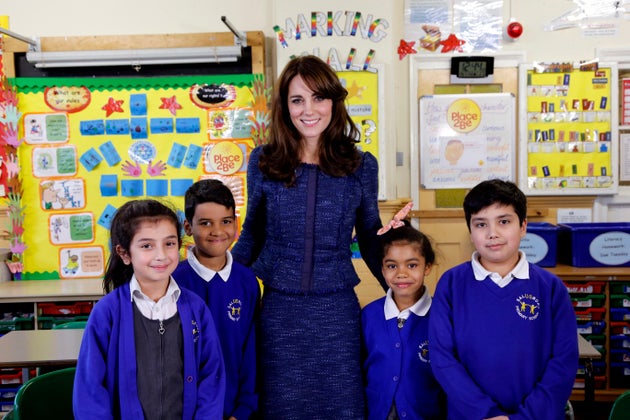 The Duchess has exhibited fierce commitment to the cause of mental health, especially she became patron of Place2be organization in 2013. She's worked to spread awareness for the organization and its overall mission, and this year will even guest-edit The Huffington Post UK with a focus on children's mental health. The goal is for all children to be provided the support and resources necessary to grow into healthier, happier adults.
"Through my work in areas like addiction, I have seen time and again that the roots of poor mental health in adulthood frequently stem from unresolved childhood issues. This needs to change," she said in the video.
Check out her entire message above, and to learn more, head to ChildrensMentalHealthWeek.org.uk.
Also on HuffPost:
Celebrities On The Importance Of Mental Health
SUBSCRIBE AND FOLLOW
Get top stories and blog posts emailed to me each day. Newsletters may offer personalized content or advertisements.
Learn more