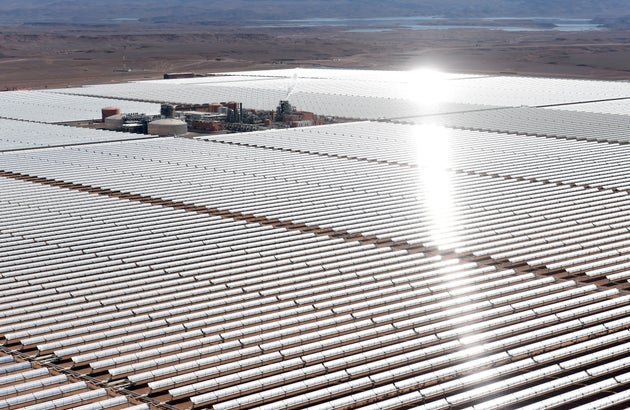 Morocco is on the way to dramatically cutting its dependence on imported oil after successfully launching Noor 1 -- the first phase of what will eventually become the world's largest concentrated solar plant.
The country has historically relied almost entirely on imports from abroad for its energy. Now it has found a way to transform its abundance of sunlight into an economic asset.
When the project is completed in 2018, it's expected to reduce Morocco's fossil fuel reliance by two and a half million tons of oil and provide enough leftover energy to export to Europe.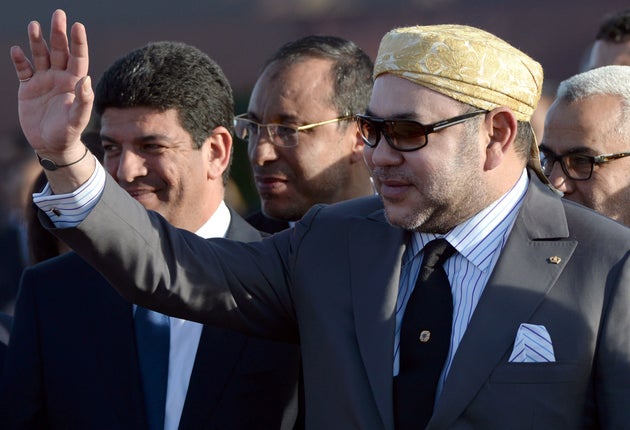 Morocco's King Mohammed VI inaugurated the first installment of the new thermodynamic project on Thursday in the desert city of Ouarzazate, flanked by famous guests like French Energy Minister Ségolène Royal and balloonist Bertrand Piccard.
Five hundred thousand curved mirrors now line the Moroccan desert in rows, spanning a surface area that is visible from space.
The project is funded by the World Bank, African Development Bank, European Investment Bank and private stakeholders, and its first phase cost an estimated $894 million. The total price tag for the project will be approximately $9 billion, according to Moroccan officials.
"The Noor Project will allow Morocco to reach energy independence," Moroccan Communications Minister Mustapha El Khalfi told HuffPost Morocco.
Initially, Noor 1 will provide 650,000 residents with 160 megawatts of power, the Guardian reports. It's eventually expected to generate 580 megawatts of power for 1.1 million people, 20 hours per day.
The government also plans to build power stations in other Moroccan cities, aiming to complete the Noor Project by 2018. Together, the power stations should yield 2,000 megawatts of solar energy -- reducing Morocco's carbon emissions by a projected 760,000 tons per year.
Noor 1 alone will eventually reduce carbon emissions by 240,000 tons per year, said Mustapha Bakkoury, chairman of the Moroccan Agency for Solar Energy, which spent six years developing the power plant in Ouarzazate.
This video, which is narrated in French and posted to YouTube by Pierre Gable, gives an overview of the Noor Project.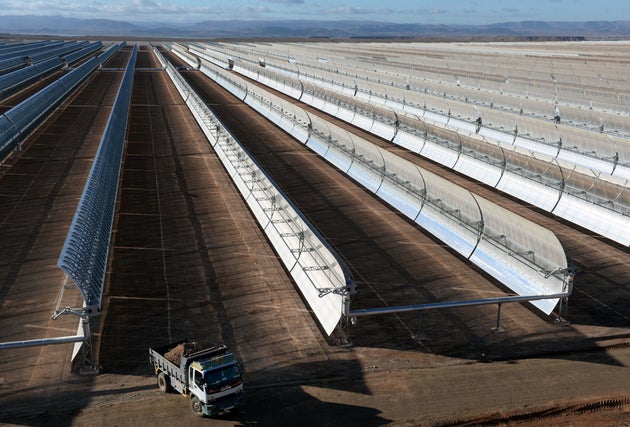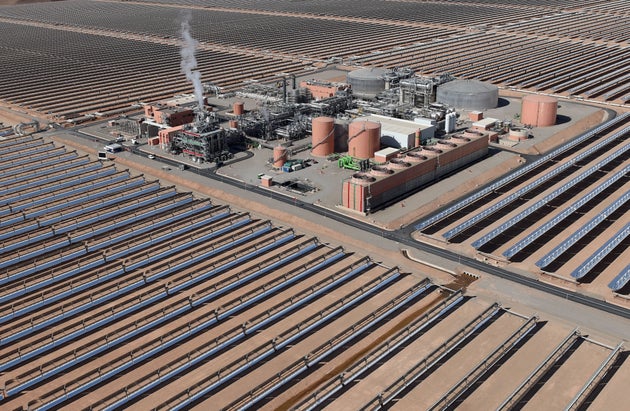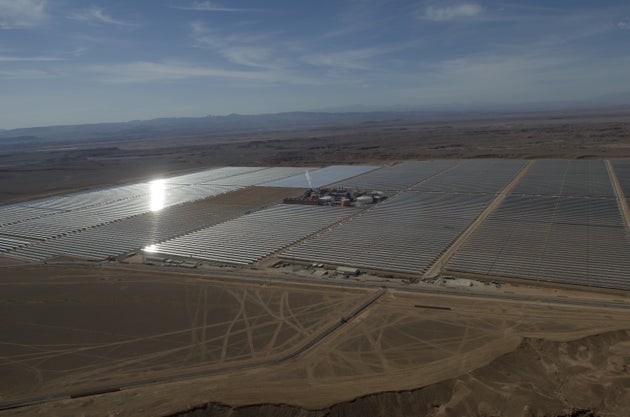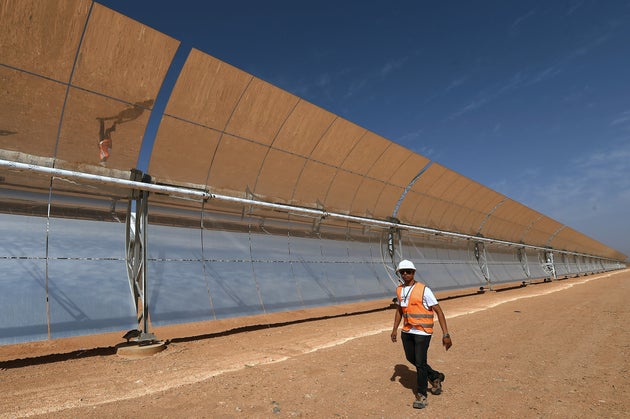 So far, the project has earned plenty of praise. A study conducted by the German research institution Wuppertal Institute and the NGO Germanwatch found that "Unlike the potential harm associated with mining activities and fossil fuel power plants at the local level, the negative impacts stemming from Noor I were found to be low and significantly lower in areas including harm to public health and air and water pollution."
"It is a very, very significant project in Africa," said Mafalda Duarte, the manager of Climate Investment Funds, an organization that helped fund the initiative. "Morocco is showing real leadership and bringing the cost of the technology down in the process," she added.
The new power plant will lead to energy security and job creation, said Marie Francoise Marie-Nelly, the World Bank country director for Maghreb. "With this bold step toward a clean energy future, Morocco is pioneering a greener development and developing a cutting edge solar technology," she said.
In November, Morocco will host COP 22, the United Nations' annual climate change conference, where world leaders discuss strategies to reduce global greenhouse gas emissions.
Initiatives that lower carbon emissions are particularly important in North Africa, a region at risk of great climate change-related damage, studies show. Scarce water and rising temperatures will ultimately shorten growing seasons and reduce crop yields, threatening agricultural lands that are an important source of revenue.
Morocco aims to reach 52 percent clean energy production by 2030. Beyond its powerful new solar plant initiative, the country is also making strides in its water management initiatives, intended to combat desertification by protecting the country's vulnerable oases.
Also on HuffPost:
Climate change seen from around the world
SUBSCRIBE AND FOLLOW
Get top stories and blog posts emailed to me each day. Newsletters may offer personalized content or advertisements.
Learn more