Authorities continued a manhunt Sunday for a possible eighth assailant in the Paris attacks, after finding a suspected getaway car abandoned in a Paris suburb. The car contained several AK-47s and its discovery has led authorities to believe that one or more suspects may have survived the attacks and eluded police.
The French national police posted a bulletin requesting information about a 26-year-old man named Abdeslam Salah in connection with the attacks.
The suspect was pulled over near the Belgian border hours after the attack, but let go after police checked his ID and questioned him, the AP reports. This allegedly happened after the police identified the renter of the abandoned car as Saleh Abdeslam.
He may be the brother of one of the suicide bombers, whom The Washington Post identified as Ibrahim Abdeslam, citing an anonymous intelligence official. The brothers are French citizens who had been living in Belgium.
Seven gunmen, all of whom were wearing suicide vests packed with explosives, died in the multiple assaults Friday evening. The first to be identified was named as Ismael Omar Mostefai, a 29-year-old who lived in the city of Chartres, southwest of Paris.
French media said he was French-born and of Algerian descent. Paris prosecutor Francois Molins said the man had a security file for Islamist radicalization, adding that he had a criminal record but had never spent time in jail. He was identified through tests on his severed finger.
A judicial source said Mostefai's father and brother had been taken in for questioning, along with other people believed to be close to him.
Molins told reporters that three jihadist cells staged coordinated hits on Friday night at bars, a concert hall and soccer stadium, killing 129 people and injuring about 350. Of the injured, 80 were in critical condition and 42 were still in the process of being resuscitated Sunday afternoon, Le Figaro reported.
France launched strikes Sunday night targeting strongholds of the Islamic State group, which had taken credit for the attacks and called them revenge for French military action in Syria and Iraq.
The extent of the group's involvement in Friday's attacks remains unclear, but various reports suggest that coordinated efforts from the terrorist network played a role.
Both U.S. and French officials said that the attackers were in communication with ISIS in Syria. Officials believe the assailants used encrypted messaging to communicate with one another.
The attackers used sophisticated and disciplined means to carry out the plot, officials told The New York Times, which likely entails hands-on training and equipment from ISIS.
However, an AP report based on warnings sent by Iraqi intelligence officials alleges that the group of attackers may have been trained in Raqqa, Syria. A day before the attack, Iraqi intelligence sent dispatches to France, Iran, Russia and other coalition states, warning of an ISIS threat "through bombings or assassinations or hostage taking in the coming days."
According to the AP, "the attackers were trained specifically for this operation and with the intention of sending them to France," where they met with a sleeper cell.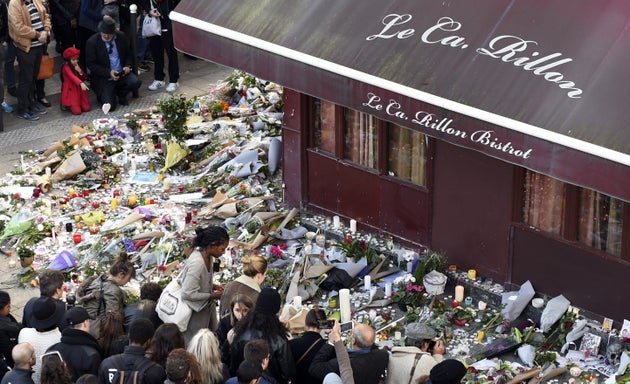 Prosecutors have said the slaughter appeared to involve a multinational team with links to the Middle East, Belgium and possibly Germany as well as homegrown French roots.
Belgian prosecutors said earlier Sunday that they had arrested seven people in the Belgian capital. Police staged raids on Saturday in Molenbeek, a poor, immigrant quarter, where they arrested the brother of one of the alleged assailants.
Belgium, a small country sandwiched between Germany, Luxembourg, The Netherlands and France, has become a hotbed for homegrown terrorism and has "exported more jihadis than any other" European country, the AP reports. Weapons from the Charlie Hebdo attack in January were traced back to Belgium.
"I notice that each time there is a link with Molenbeek... This is a gigantic problem," Belgian Prime Minister Charles Michel said. "Apart from prevention, we should also focus more on repression."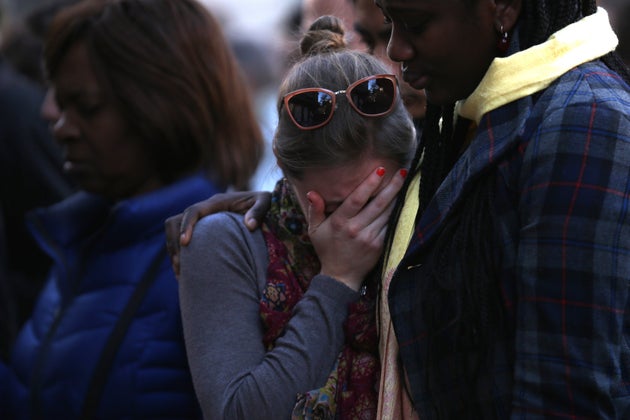 In the eastern Paris suburb of Montreuil where the suspected getaway car was discovered, a local resident told a Reuters cameraman that police had cordoned off the area around the vehicle around midnight and brought in an anti-explosives vehicle in case it was booby trapped. The car was taken away after the guns were removed.
One attacker appears to have arrived in Europe alongside Syrian refugees, seeking asylum in Serbia. But with the European Union deeply split over the migrant crisis, European Commission head Jean-Claude Juncker stressed the attacker was not a refugee but a criminal.
An intelligence official told CBS News that the passport could be fake, saying the passport number appeared illegitimate and the photo did not match the name.
Museums and theaters remained closed in Paris for a second day on Sunday, with hundreds of soldiers and police patrolling the streets and metro stations after French President Francois Hollande declared a state of emergency.
A momentary panic broke out among mourners at the Place de la République on Sunday evening, as sounds that resembled gunshots were heard. Police later said it was the sound of firecrackers that sent people running.
"PARIS CHANGES EVERYTHING"
One of the attackers seems to have followed the route taken by hundreds of thousands of asylum seekers who have crossed by boat from Turkey to the Greek islands before heading for EU countries to the north, mainly Germany and Sweden.
The Serbian government said the holder of a Syrian passport found near the body of one of the gunmen had passed through the country last month. The Interior Ministry said the man, whom it identified only by the initials A.A., had been registered at Serbia's Presevo border crossing with Macedonia on Oct. 7.
It said his details were the same as those of a man who had registered in Greece on Oct. 3. Greek authorities said on Saturday the passport matched one used by someone who had landed on the island of Leros. They believe that another of the assailants may also have passed through Greece with Syrian refugees fleeing the country's civil war.
The attacks have reignited a row within the EU on how to handle the flood of asylum seekers from Syria and other countries in the Middle East, Africa and Asia.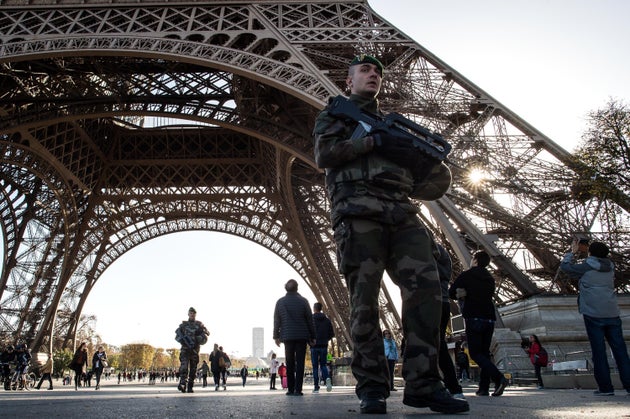 Top Polish and Slovak officials have poured cold water on an EU plan to relocate asylum seekers across the bloc, saying the violence underscored the concerns of Europeans about taking in Muslim refugees.
But Juncker said EU states should not give in to base reactions. "The one responsible for the attacks in Paris... he is a criminal and not a refugee and not an asylum seeker," he told a news conference on the sidelines of a G20 summit of world leaders in Turkey.
Nevertheless, Bavarian allies of German Chancellor Angela Merkel called for a reversal of her "open-door" refugee policy, saying the attacks underlined the need for tougher measures to control the influx of migrants.
"The days of uncontrolled immigration and illegal entry can't continue just like that. Paris changes everything," Bavarian finance minister Markus Soeder told the Welt am Sonntag newspaper. Most asylum seekers entering Germany have done so through the southern state.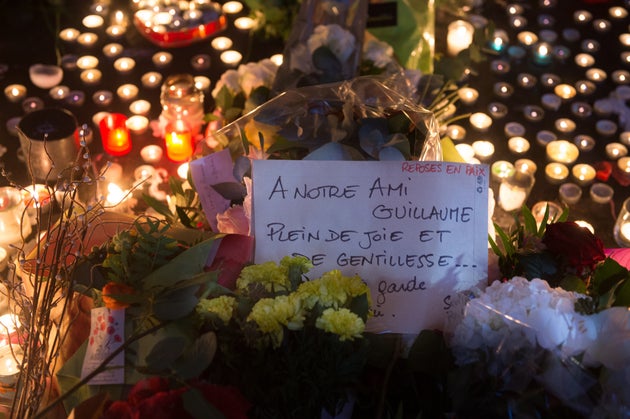 At the G20 summit, U.S. President Barack Obama vowed to step up efforts to eliminate Islamic State in Syria and prevent it from carrying out attacks like those in Paris, while European leaders urged Russia to focus its military efforts on the radical Islamists.
France was the first European state to join U.S. air strikes against Islamic State targets in Iraq in September 2014; a year later it extended its air strikes to Syria. Russia began its own air campaign in Syria in October, but has been targeting mainly areas controlled by groups opposed to its ally, Syrian President Bashar Assad, Moscow's critics say.
On Sunday evening France bombed two jihadi sites at ISIS headquarters in Raqqa, Syria.
"The raid... including 10 fighter jets, was launched simultaneously from the United Arab Emirates and Jordan. Twenty bombs were dropped," the defense ministry said in a statement.
The operation, carried out in coordination with U.S. forces, struck a command center, recruitment center for jihadists, a munitions depot and a training camp for fighters, it said.
Denmark's foreign minister, Kristian Jensen, expressed his country's intent to rejoin efforts against ISIS. Denmark, which has contributed seven F-16 jets in 2014 to the U.S.-led coalition's air strikes, pulled out in September for maintenance work and to let the crew rest.
"We must get the Danish F-16 fighter planes back as fast as possible. The government wishes that they return with a broader mandate, to make it possible to fight ISIL, wherever they may be - whether on one or the other side of the border to Syria," Kristian Jensen told the newspaper Berlingske.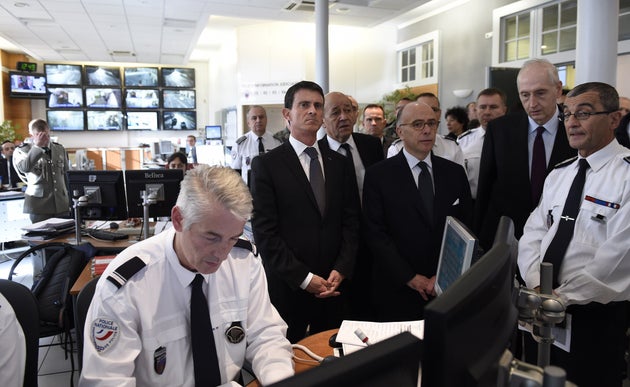 YOUNG VICTIMS
The names of the first victims have started to filter out on social media, many of them young people who were out enjoying themselves on a Friday night. The dead included one U.S. citizen, one Swede, one Briton, one German, two Belgians, two Romanians and two Mexicans, their governments said.
In the worst carnage, three gunmen killed at least 89 people at a rock concert by an American band at the Bataclan theater before detonating explosive belts as commandos launched an assault.
Members of the U2 rock group laid flowers at a makeshift memorial near the hall, including its singer, anti-poverty campaigner Bono. The Irish band had been due to perform in Paris on Saturday, but canceled the concert following the attacks.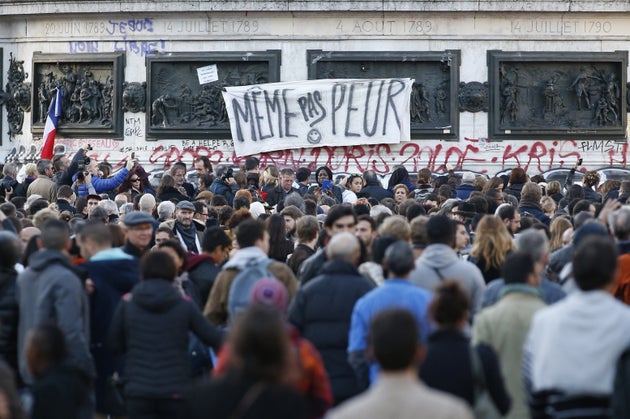 It was the deadliest attack in France since World War II and the worst in Europe since the Madrid train bombings of 2004, in which Islamists killed 191 people.
Quoting an unnamed senior official, Israeli television said Israel's spy services saw a "clear operational link" between the Paris mayhem, suicide bombings in Beirut on Thursday, which killed 43, and the Oct. 31 downing of a Russian airliner over Egypt, where 224 people died.
France has been on high alert since Islamist gunmen attacked the satirical weekly Charlie Hebdo and a kosher supermarket in Paris in January, killing 18 people.
Those attacks briefly united France in defense of freedom of speech, with a mass demonstration of more than a million people. But far-right populist Marine Le Pen is now making gains by blaming France's security problems on immigration and Islam.
(Additional reporting by Silvia Aloisi, Jan Strupczewski, Lidia Kelly, Michael Nienaber, Matt Spetalnick, Dasha Afanasieva, Stephen Kalin, Saif Hameed, Anthony Paone, Marine Pennetier, Barbara Lewis and Robert-Jan Bartunek; Writing by Crispian Balmer and David Stamp; editing by Anna Willard)
Read More Paris Coverage
SUBSCRIBE AND FOLLOW
Get top stories and blog posts emailed to me each day. Newsletters may offer personalized content or advertisements.
Learn more