Curiously, he mentions "skyscrapers" and "real estate deals" ― two things the president is intimately acquainted with.  
"We live in cities that throw up skyscrapers and shopping centers and strike big real estate deals but they abandon a part of themselves to marginal settlements on the periphery," he said in the video published on February 2. "The result of this situation is that great sections of the population are excluded and marginalized: without a job, without options, without a way out. Don't abandon them."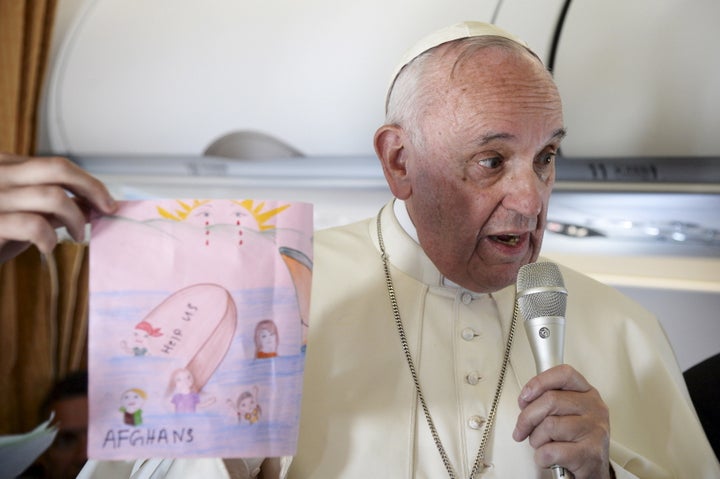 The YouTube video announced Francis' prayer intentions for the month of February. Every month, the pope encourages Catholics to join his worldwide prayer network in praying for a specific theme. February's theme asks Catholics to "welcome the needy."
The pope has often spoken out about the plight of migrants and refugees, emphasizing that welcoming them is a Christian duty. Mirroring Jesus' actions in the Bible, the pope traditionally washes the feet of a few followers during the Christian holy day known as Maundy Thursday. Last year, he chose to wash and kiss the feet of 12 refugees. A few weeks later, after a trip to Greece, he took 12 Syrian Muslim refugees back to Rome with him on the papal plane. 
"Certainly there is worry because we are messengers of another culture, that of openness," a top-ranking Vatican official, told TV2000. "Pope Francis, in fact, insists on the ability to integrate those who arrive in our societies and cultures."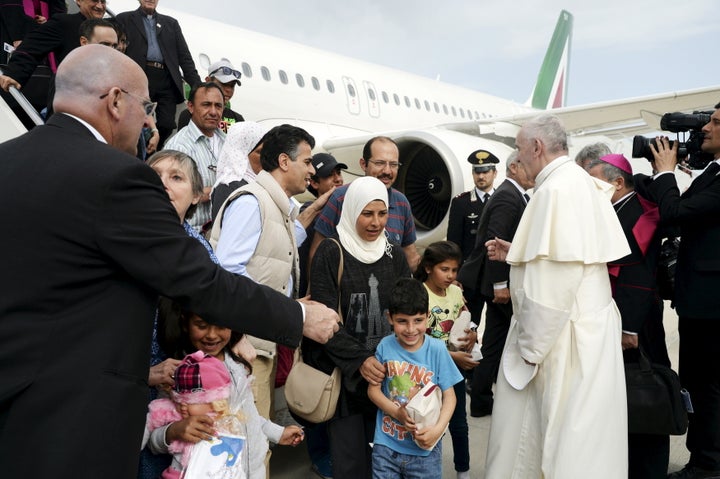 In the United States, some Catholic bishops and lay leaders offered strong condemnations of the ban. The United States Conference of Catholic Bishops, an assembly composed of American bishops, is involved with helping refugees resettle and build new lives in the country. 
"We strongly disagree with the Executive Order's halting refugee admissions," Bishop Joe S. Vásquez said in a statement on behalf of the USCCB. "We believe that now more than ever, welcoming newcomers and refugees is an act of love and hope. "
"It's hypocrisy to call yourself a Christian and chase away a refugee or someone seeking help, someone who is hungry or thirsty, toss out someone who is in need of my help," he said. "If I say I am Christian, but do these things, I'm a hypocrite."
ALSO ON HUFFPOST
These Syrian Refugees Are Eager To Get To Work And Give Back To America
SUBSCRIBE TO & FOLLOW THE MORNING EMAIL
The Morning Email helps you start your workday with everything you need to know: breaking news, entertainment and a dash of fun. Learn more