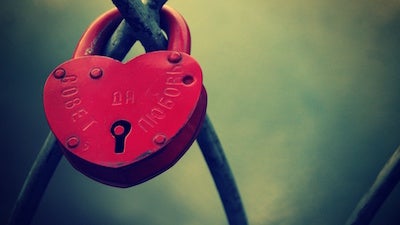 "We are only as sick as our secrets."
All February, we are highlighting individuals who choose love and acceptance, who live out our Flawless motto of "seeing the perfection in everyone." These are our shining lights, leading the way in creating a future that is more kind and inclusive. This week, we saw an inspiring example of authenticity and compassion from Ricki Lake. In the face of great personal loss she shared a beautiful and public tribute to her ex-husband, openly acknowledging his long and difficult struggle with bipolar disorder.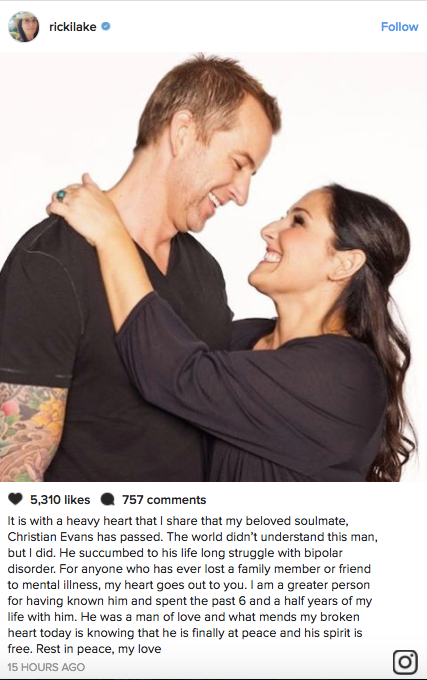 Ricki Lake is a personal hero of mine. I have always been touched by her humanity and compassion so I wasn't that surprised by her courageous authenticity. But unfortunately, speaking about mental illness with this kind of loving and educated language is the exception rather than the norm. It will take an army of leaders like Ricki to help us combat the misunderstandings around disorders of the brain.
My friend's husband also passed away recently, and his family honored his struggle with mental illness in a beautiful way. At the memorial service, the family chose to include a note on the back of the program, inviting friends and family to make a donation to a suicide prevention organization in Bob's honor. Sadly, his children also lost their mother to suicide, and this acknowledgement was a courageous and generous step for this family. Their choice to shine a light in this way will hopefully pave a path to hope and healing for others.
We can change the conversation, and I see particular promise in efforts that educate young people about brain health and get them talking openly these topics. Luckily, we are beginning to realize how crucial it is that we ensure the next generation doesn't grow up with these outdated ideas. Among some of the most inspiring examples: the Kennedy Forum's recent annual meeting, the theme of which was Young Minds: Building Resilience and Wellbeing for the Next Generation; Bring Change to Mind (BC2M), which has focused on students with their most recent campaign #MindOurFuture; and The JED Foundation, which provides incredible resources for young people to "protect emotional health and prevent suicide." Later this month, at the Flawless Foundation we are hosting an event at Oxbridge Academy in Florida, where students and adults will hear from mental health advocate, Ross Szabo. These kinds of opportunities, where young people and adults can discuss mental wellness and prevention together, openly and compassionately, make me especially hopeful. I believe they are the stepping stones that will lead us into a flawless future in which secrets don't exist, we all feel embraced by one another, and can accept ourselves with forgiveness and love, the most powerful prescription.
This post is hosted on the Huffington Post's Contributor platform. Contributors control their own work and post freely to our site. If you need to flag this entry as abusive,
send us an email
.
SUBSCRIBE TO & FOLLOW THE MORNING EMAIL
The Morning Email helps you start your workday with everything you need to know: breaking news, entertainment and a dash of fun. Learn more