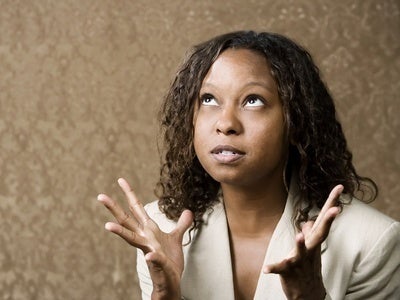 She later posted something like an apology on Facebook.
Her views make it rather interesting that just months ago, she appeared on openly gay singer Frank Ocean's latest album, Blonde, and is reportedly scheduled to appear on the Ellen DeGeneres Show to promote a musical collaboration with Pharrell for the movie Hidden Figures.
As a fellow Christian I have some questions for Kim and those who support her comments:
Did y'all forget that our entire faith is predicated on love?
Are we forgetting that God's entire being is indeed love?
Now, don't get me wrong— I am aware that love is not always sunshine and rainbows, and at times must be tough. Some folks may find no problem with what Burrell stated, because they believe that her words are true and truth telling is a form of love.
Here's the thing: Even if you think people in the LGBT community are in sin, there is no excuse for this extraness.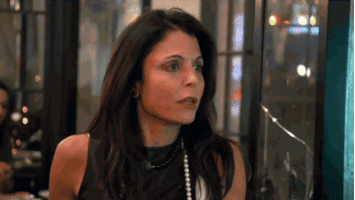 Take a moment with me and think about your sins, the ones you justify; either the ones you currently participate in or ones you've professed deliverance from. I would imagine that despite the sins that so easily beset us, we'd all want a Christian to treat us with meekness like Galatians 6:1 instructs God's followers to do. We would not want someone to embarrass or wish death on us. Unfortunately, we're all familiar that people who profess the Christian faith have done these things and worse to people unlike them. Funny, because it seems that in doing so we're forgetting the fact that whatever righteousness we call ourselves having is as filthy rags (Isaiah 64:6). We're ignoring the fact that we have all sinned and fall short of the glory of God (Romans 3:23). Notice that "fall" here has been put in the present tense for us in Scripture. The whole reason Jesus even died on the cross is because not one of us is truly righteous, and in more than one way, each of us needs The Lord to save us from ourselves. We're not considering that it's by God's grace alone that we were saved in the first place, not because we were somehow deserving (Ephesians 2:1-10).
As I watched Kim Burrell's video I couldn't help but wonder what her motivation was. What is the real motive when self-professed Christians act this way towards other human beings? Is it really in an effort to draw people to the Lord or do we just dislike them, because I'm pretty sure Jesus would disagree with hateful actions as a means to draw others.
Remember Jeremiah 31:3, which speaks of how God draws people through lovingkindness? Love and kindness, not the hatefulness embedded in some of our traditions.
A new commandment I give to you, that you love one another; as I have loved you, that you also love one another. By this all will know that you are My disciples, if you have love for one another. - John 13:34-35
By this all will know– love; not by the degree to which we can show disapproval for other people's sins.
Kim Burrell and her supporters are in need of a heart check. Is our first instinct to scoff at people in LGBT communities? Do we care about what might have led them away from us as Christians, or from the church? Are we more put off by the LGBT community's deviation from what some currently consider normal, or in how their expression/identity/attraction to others is considered sin? And even if it is the latter, love is the way, not this.
Loving others as we love ourselves is clearly stated as the second greatest commandment (Matthew 22:37-40). And what do we know about love? First Corinthians 13 tells us that love is, among other things, kind, unlike bigotry and acts of discrimination.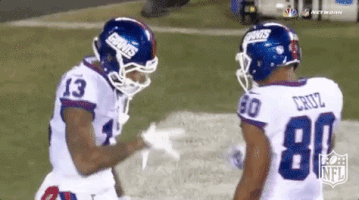 Furthermore, saving people is God's job, not ours. Our job is to love everyone, tell folks about Jesus, and to do so with both truth and grace. No matter how some may feel about the LGBT community, no matter what our opinions about their worthiness to have rights, no matter what our conclusions about people's ability to choose who they're attracted to, bigotry is not helping the situation. As Christians we must be aware that employing acts of hate in Jesus' name is contradictory to our faith.
I'm not a theologian or an expert on any of the identities mentioned above, but I do know that I serve a loving God, a God whose character is clouded by diatribes like Kim Burrell's. If we claim we are the bride of Christ, it's time we start walking in the same love that God has freely shown to all of us— the love we've been commanded to give others.
Side Note: I will always love and respect my Black church background. In this post, I echo to the church the same feelings James Baldwin had about America in the following quote:
"I love America more than any other country in this world, and, exactly for this reason, I insist on the right to criticize her perpetually."
I wrote a post like this before on my blog, Thoughts Scrambled, in response to North Carolina's House Bill 2. The post has been adapted for the current situation with Kim Burrell.
SUBSCRIBE TO & FOLLOW TRUMP'S FIRST 100 DAYS
How will Donald Trump's first 100 days impact YOU? Subscribe, choose the community that you most identify with or want to learn more about and we'll send you the news that matters most once a week throughout Trump's first 100 days in office. Learn more