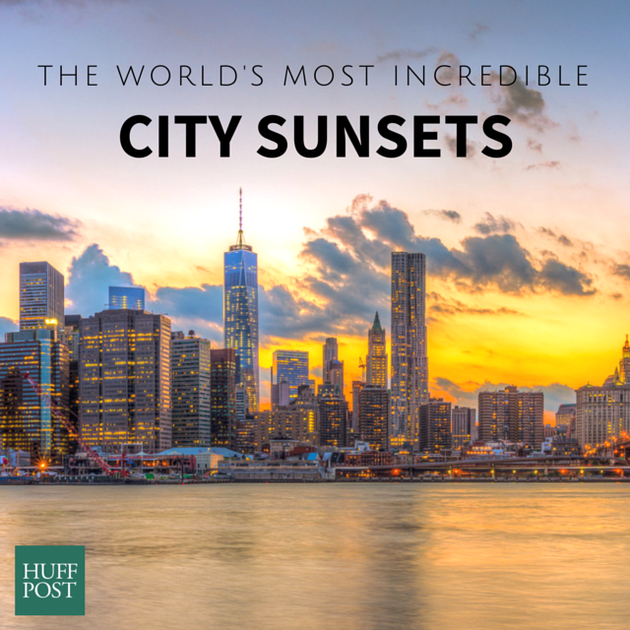 No matter how frantic a day of travel has been, a stunning sunset always commands us to stop, look and breathe.
The world's most beautiful sunsets aren't found only on beaches and islands: They illuminate city skylines around the world, some of which travelers are lucky enough to call their very own hometowns. Feel free to ogle these stellar urban sunsets from Instagram and Twitter, and prepare to soak in their glory on your next trip... or on your next night at home in the city.
Bangkok, Thailand
New York, New York
Toledo, Spain
Chicago, Illinois
Dornbirn, Austria
Toronto, Canada
Kansas City, Missouri
San Francisco, California
Venice, Italy
Santiago, Chile
Los Angeles, California
Paris, France
Pittsburgh, Pennsylvania
Seattle, Washington
Berlin, Germany
London, England
Vernazza, Italy
Buenos Aires, Argentina
Best Places To See A Supreme Sunset
SUBSCRIBE AND FOLLOW
Get top stories and blog posts emailed to me each day. Newsletters may offer personalized content or advertisements.
Learn more