Way back in the 90's, websites designed for kids were just beginning to emerge. Most of them were somewhat innocuous collections of silly games, jokes, chat rooms and virtual pets. But some, from less reputable sources, were laden with pop-up screens that barraged kids with advertising or asked kids to provide their personal information (including things like parent's salary) baiting them with a sweepstakes or prize.
To protect kids from being marketed to, a law called COPPA (Children's Online Privacy and Protection Act) was signed in 2000. The law required that any company interacting directly with kids under the age of 13 had to obtain parental consent for them to be on their website. Not a terrible idea, except no one really knew how to get parental consent other than asking for verifiable information (typically a credit card). Few parents were willing to turn over that information. Only sites that defined themselves as "kid sites" were asked to supply this information. Getting parental consent proved to be a very laborious, cost intensive process.
The logic behind these laws, well-meaning as they were, had unanticipated consequences.
Unable to meet the law, some great sites for kids began closing up shop. Other educational sites decided to pivot by stating that "no kids under age 13 were allowed". Headbone Interactive, MaMa Media, NeoPets are just a few of the casualties of COPPA. Yahooligans, the kid's version of Yahoo saw its membership shrink by 90% when they implemented COPPA. Even the behemoth, Disney, is shutting down one of its online worlds and finally closing Club Penguin at the end of March.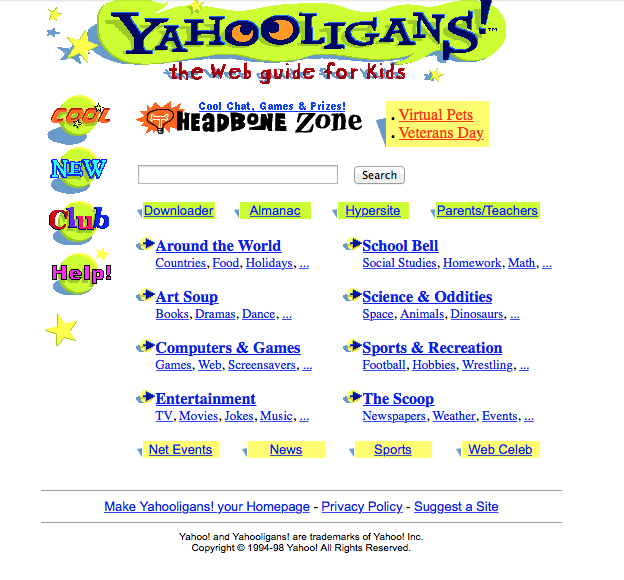 So where do the kids go as dedicated kids' sites fail them? Some went underground --- joining sites that gave them the things they wanted to do without the parental barrier to entry. Facebook, Snapchat, YouTube offer community, self-expression, creation and sharing, highly visual and short bursts of information, much more suited to what today's kids want.
Navigating the delivery of information to kids is about to get even trickier in an IoT world where everything from Alexa to Barbie is connected to the Internet. At Tinybop, makers of interactive, visual and enchanting apps for kids, Youngna Park explained the dilemma. Kids like to create and then share what they create. Park says Tinybop does this by giving kids an anonymous, un-trackable alias, but they still need to manually examine each submission before it's posted on the web. And because you can't gather information from kids under 13 they stay away from asking kids what they like or don't like about the app. From a recent panel that I moderated on the subject, Park said, "We had a really hard time gathering analytics in our apps because most analytics products are not COPPA compliant. On the other hand, we really needed to provide analytics to our investors and also need them to inform some key product decisions."
Kids and Brands Just Wanna Love Each Other
There are some indications that kids' brands and families will learn to be comfortable with each other in a world of shared content and social media. LEGO Life is a new, free social media app that makes no bones about wanting kids to go out and buy more LEGOS. LEGO requires parental email verification when kids sign up, they don't allow human photos to be posted and "anything goes" chat rooms. LEGO also anonymizes user names. For LEGO, the cost of compliance is worth it to keep kids interacting with LEGO in both the real and digital world. LEGO Life focuses on letting you create virtual LEGO characters, share them with friends, and follow other Lego fans.
Mattel is also about launch product specific apps (think Barbie, HotWheels and other properties). Working with a mobile insight's company called StartApp, the sites will focus on what Caitline Gutekunst calls "micro-engagements". Stickers, wallpapers, avatars, emojis, chatting with their favorite characters are the kinds of behaviors kids like in the mobile connected world she says.
When trying to build her own website, Krissa Watry, CEO of iOKids, found the parental control problem so vexing that she (a former rocket scientist) vowed to create a sane solution. Set to launch soon, the ambitious iOKids is "first and foremost a place where kids will want to be because its fun and cool." Her model is predicated on building a COPPA compliant gateway to receive parental permission once but allow parents to easily control what and how kids engage and share content.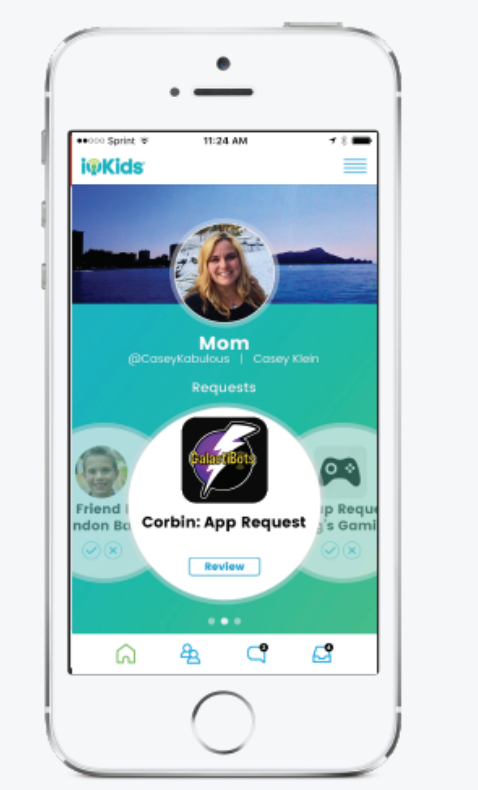 Kids are interacting with technology in ways that we never anticipated when COPPA was signed into law. It's pretty doubtful that re-opening a look at parental control will figure too highly in the current administration's plans. But the fact remains: today's kids are comfortable chatting with everything from Alexa, to a group of homework buddies, from a robot to a talking toy. Keeping them safe in the IoT world has had its ups and downs with mini scandals like the Talking Barbie or more recently the IoT teddy bear that leaked millions of voice recordings. Solving the problem of how to engage kids safely in a hyper-connected world is going to be a challenge for us all. Thankfully we still have some kid-loving content providers willing to test the waters.
Robin Raskin is founder of Living in Digital Times (LIDT), a team of technophiles who bring together top experts and the latest innovations that intersect lifestyle and technology. LIDT produces conferences and expos at CES and throughout the year focusing on how technology enhances every aspect of our lives through the eyes of today's digital consumer.
This post is hosted on the Huffington Post's Contributor platform. Contributors control their own work and post freely to our site. If you need to flag this entry as abusive,
send us an email
.
SUBSCRIBE TO & FOLLOW THE MORNING EMAIL
Start your workday the right way with the news that matters most. Learn more