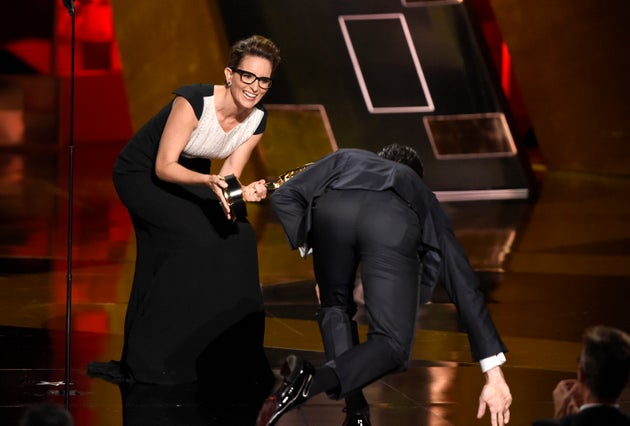 Tina Fey is developing yet another comedy series -- this time about a recently retired athlete who starts getting on his family's nerves, Entertainment Weekly reports.
CBS has committed to producing a pilot. If the show gets picked up for a full season, which it totally should, that means the actress-writer-producer our personal hero will be heading back to network television -- but, interestingly, not to NBC, home of earlier labors "30 Rock" and "Saturday Night Live."
Fey will collaborate on the new show with Robert Carlock, with whom she's worked on both "30 Rock" and Netflix's "The Unbreakable Kimmy Schmidt."
No word yet on a title for the series, or whether Jon Hamm will have a role. (Please?)
Also on HuffPost:
Most Surprising Celebrity Divorces
SUBSCRIBE AND FOLLOW
Get top stories and blog posts emailed to me each day. Newsletters may offer personalized content or advertisements.
Learn more