The mayor of Philadelphia didn't mince words when asked about Donald Trump's recent remarks on Muslims.
"He's an asshole," mayor Michael Nutter said at a press conference Tuesday in front of more than 30 faith leaders, including imams and priests.
Nutter was referring to comments made by Trump on Monday, when the Republican presidential candidate suggested prohibiting all Muslims from entering the U.S. Democrats and Republicans alike condemned Trump's remarks, along with the White House.
"How can I take seriously any foreign policy idea from someone like him?" Nutter asked. "It's impossible. He has no idea what he's talking about."
Trump tweeted his response to the mayor's comments.
A day before the press conference, a severed pig's head was found outside a Philadelphia mosque. In North America, there have been at least 52 Islamophobic incidents since November's Paris terror attacks.
Nutter compared Trump to Hitler in his remarks.
"This is the same tactic and strategy [as Hitler]," he said. "Find an enemy, convince people they're the enemy, blame every problem on them and then try to get rid of them. Donald Trump is literally trying to radicalize our fellow Americans against our American Muslim and international Muslim brothers and sisters."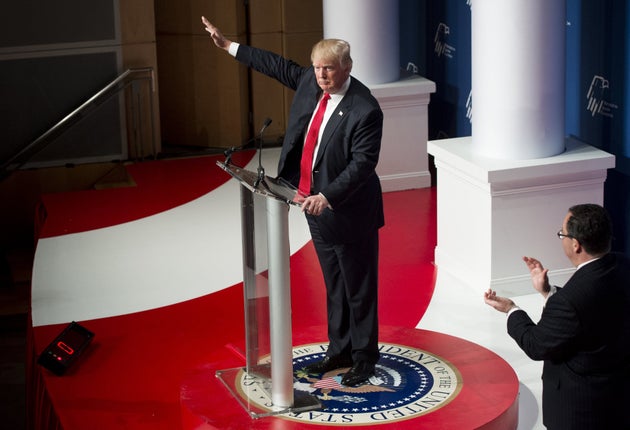 "There's no way I'm going to sit in a room with that idiot," he added.
After calling Trump an asshole, Nutter said that he was sorry for cursing.
"I apologize reverends [and] people in the religious community," Nutter said.
No apology needed, mayor.
Also on HuffPost:
Muslims React To Trump's Islamophobic Comments
8
SUBSCRIBE AND FOLLOW
Get top stories and blog posts emailed to me each day. Newsletters may offer personalized content or advertisements.
Learn more