Tanya Steel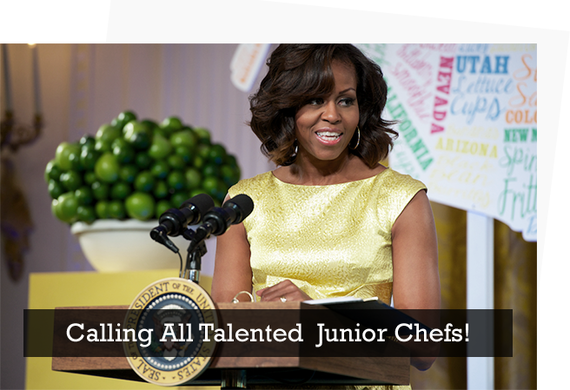 Quick--which top chefs created Alaskan Ceviche with Mango or Spicy Tofu Lettuce Cups? If you said 9-year-old Rowan from Alaska and 9-year-old Jessica from West Virginia, you'd be right. These are just two of the winning recipes from last year's Healthy Lunchtime Challenge & Kids' "State Dinner."
I conceived of the contest with a colleague in 2011, inspired by Mrs. Obama's Let's Move! initiative, and her mandate to motivate, inspire, and educate kids to get into the kitchen with their families and cook and eat healthy. We teamed up with the U.S. Department of Agriculture, the U.S. Department of Education, and the White House, and challenged kids and their parents to create healthy, delicious, affordable, original lunch recipes using MyPlate guidelines. Over the years we've had thousands of creative entries from across the country, culminating in a winner from each state and U.S. Territories heading to the White House to attend a magical, surreal, life-changing event.
So, if you know a talented chef between the ages of 8 to 12 who believes in healthy eating, get him or her to enter the Healthy Lunchtime Challenge before Saturday, April 5th. Who knows--maybe they'll get to board a Delta Air Lines flight to D.C. to meet Mrs. Obama, roam the historic rooms of the White House, and maybe, just maybe, catch a glimpse of Bo and Sunny. Enter soon!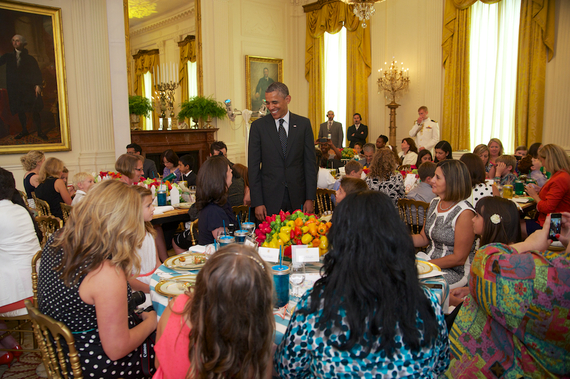 See more from Epicurious:
Win a Trip to the White House!
The Healthy Lunchtime Challenge Cookbook