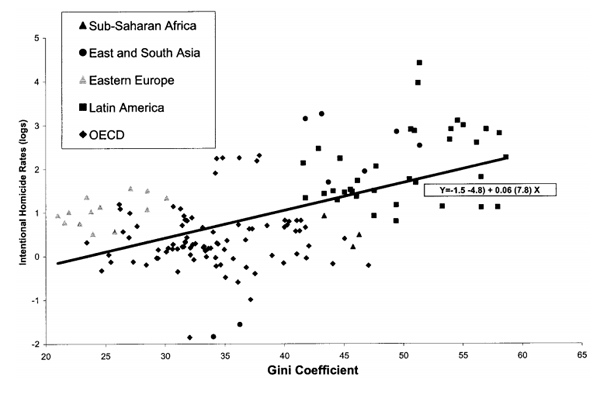 Homicide and Global Inequality. Greater income inequality is associated with increased homicide rates around the world. Reproduced from Fajnzylber et al. (2002). Click image to enlarge.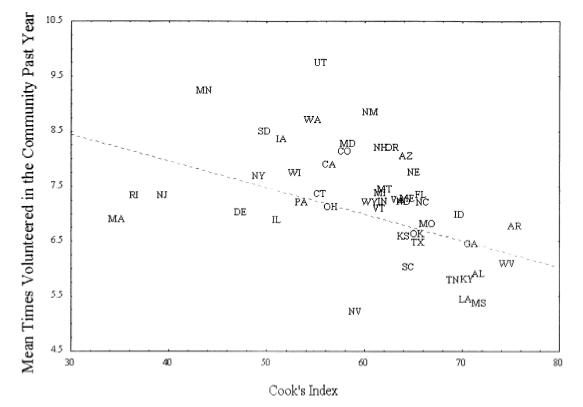 Social Capital and Gun Ownership. Between 48 U..S states, gun ownership increases as community involvement goes down. Reproduced from Hemenway et al. (2001). Click image to enlarge.
This is because politically oriented individuals are also more likely to serve the needs of their community and assist in collective endeavors aimed at reducing crime. All of which follows the classic Tocquevillian premise: a willingness to take part in political affairs generates a willingness to contribute to the common good, including the production and maintenance of a safe and secure society.
SUBSCRIBE AND FOLLOW
Get top stories and blog posts emailed to me each day. Newsletters may offer personalized content or advertisements.
Learn more