Passage of AB1576 sets a dangerous precedent for expanding state-mandated HIV testing, could result in discriminatory hiring practices and further stigmatizes people living with HIV/AIDS.
The AIDS Healthcare Foundation is opposed to any provision of law that seeks to make HIV testing mandatory and particularly concerned that this bill does not recognize reality of HIV testing. The American Civil Liberties Union opposes mandatory testing of individuals for HIV status based on its infringement of individual liberty and right to privacy....
Workers in this industry need to ... be able to participate in decision-making about their health and safety at work, and to benefit from prevention practices.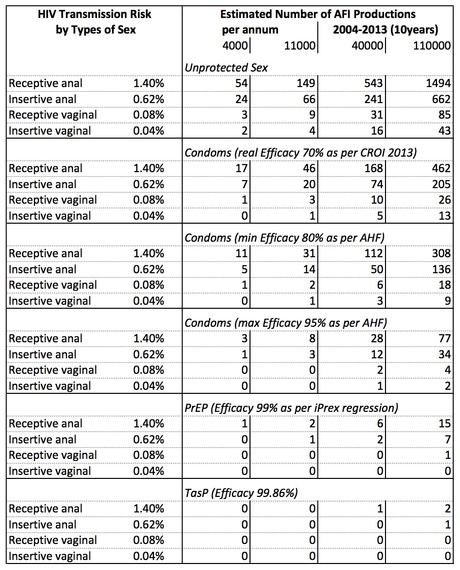 Porn production is not legal in Las Vegas, regardless of the sexual act. See NV Rev. Stat. § 244.345
SUBSCRIBE AND FOLLOW
Get top stories and blog posts emailed to me each day. Newsletters may offer personalized content or advertisements.
Learn more