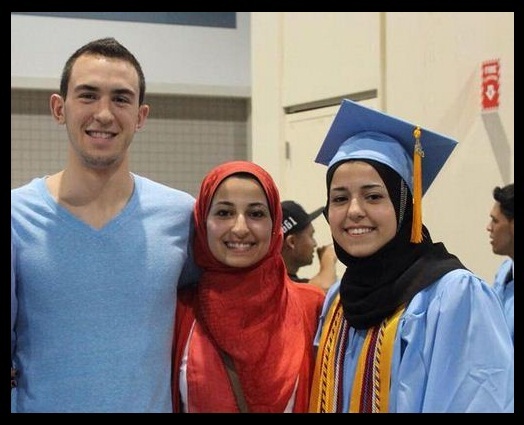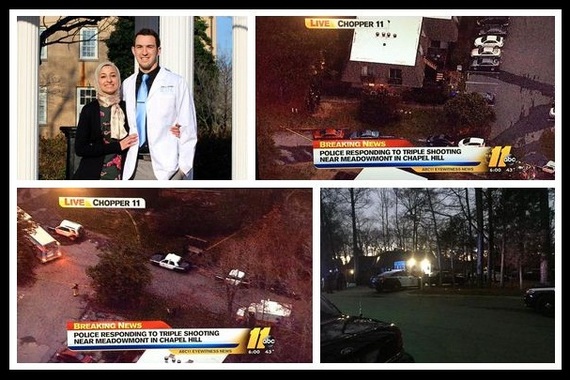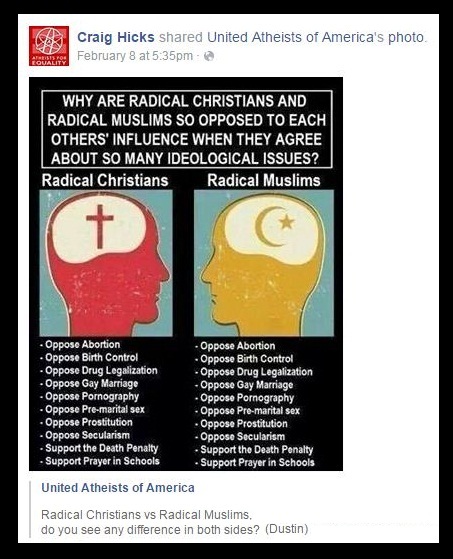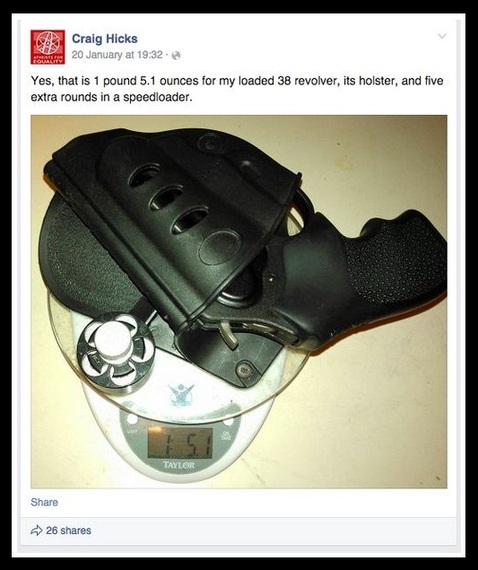 "They felt he was hateful, and she used that word," Abu-Salha said. "She said, 'Daddy, we feel he hates us for who we are and how we look.' And our daughters dressed in the Muslim attire."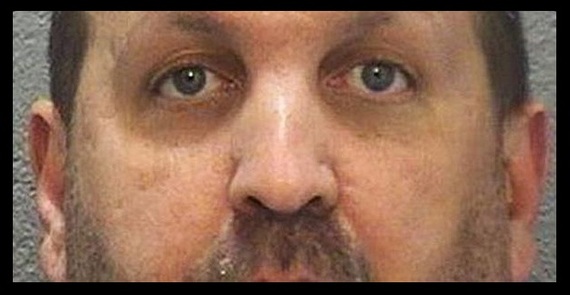 "Ata said she believes that Hicks killed them because they were the only Muslims in the apartment complex. 'They were targeted because they're different and this is a hate crime,' she stated emphatically. She also said that on the day of the murders, Deah had just returned by bus. The only one with a car was the younger sister Razan, who had already parked earlier in the day. The point being: There was no 'parking dispute' in close proximity to the actual murders."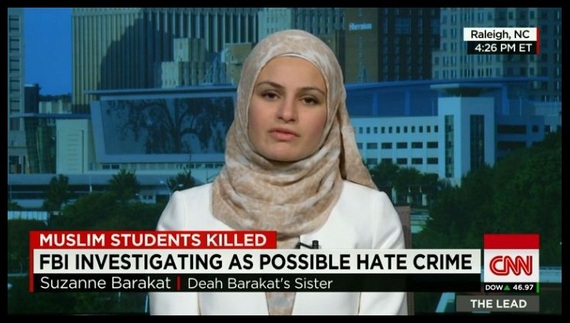 "On the day of the murders, the parking spot that was, quote/unquote, 'disputed' had no parking -- no car in it. I wondered maybe was it Razan who was visiting her sister to keep her company had maybe parked in that spot and that triggered it. No. They all knew not to park in this disputed visitors' parking spot. And by disputed, I mean the one that the neighbor claimed belonged to his wife and had been cleared by the apartment complex agency as open and free to all. And despite that, they did not use it. So, this was not a parking dispute."
Mohamad Elmasry, a communications professor at the University of North Alabama, noted:
"When Christians, Jews and other non-Muslims are killed by Muslims, Islam is identified as playing a direct role. When Muslims are killed by Jews, Christians and other non-Muslims, however, the religious identity of the violent perpetrators is downplayed or ignored."
As some have pointed out, if Craig Hicks had been an observant Muslim with a history of posting Facebook rants against secular humanists, and then shot three white college students execution-style in the head, no one would be talking about parking. He would have been labeled a domestic terrorist, and if he had tried surrendering to police after the fact, might have been shot on sight.
Unknown what motivated Chapel Hill murders but it's obviously striking how this would be talked about - quickly- if identities were reversed

— Glenn Greenwald (@ggreenwald) February 11, 2015
"When a Chapel Hill police officer pulled a gun on us for a routine traffic stop, we didn't argue. He said we were speeding, but he was the quick one as he drew his weapon the moment he disembarked from his car. I was still wondering if we had a taillight out when he screamed for us to stay in the car and pointed his gun at us."
"The fact that many of my Facebook friends are now doing particularly vigorous mental gymnastics to deny that ethnicity, race or religious identity might have anything to do with this act of violence speaks loudly to the needs of a dominant culture to see itself as bearing no responsibility for hatred in its midst--even in a town where a black man simply driving down the street invites a potentially deadly encounter with the law."
There is much to suggest these three students weren't killed solely over a parking space. This heinous act looks more like a hate crime.
Erik Ose is a veteran of Democratic campaigns in North Carolina and blogs at The Latest Outrage.
FOLLOW HUFFPOST