Jesus of course would never masturbate to naked pictures of Miss California winner Carrie Prejean. He has some dignity unlike this Bible-loving hypocrite. Today naked pictures of her were released and in response, I'd like to change her name to "Carrie Pre-cum in my Jeans."
Recently, Carrie Prejean said that she lost the Miss America Crown because of her Christian belief that gays should not be allowed to marry. Yet today she showed us her true Christianity... and whether she's a natural blond.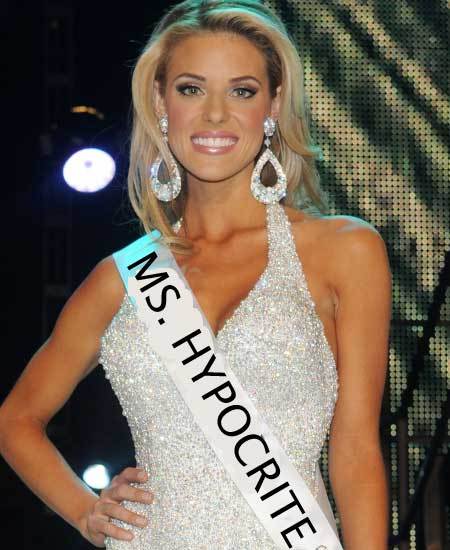 Carrie, I'm so glad that your Christian Faith led you to believe that God wanted you to bare your chest for money. Of course I would have preferred full frontal nudity, but hey I'll just have to enjoy what I call "Porno for Presbyterians." I look forward to more "Christian Porn."
Here are some titles:
The Devil in Miss Jones... Exorcised!
Debbie Does Vatican Palace
Sheep Throat... The Lonely Shepherd
8 ½ Commandments
Bend Hur
The Greatest Booby Ever Sold
Look, I don't think there's anything wrong with naked pictures, but her pastor does. And she puts those beliefs ahead of the human rights of gays.
But I am on her side for one thing. She may have lost becoming Miss America because one of the judges was gay (Perez Hilton). Should he really have had a vote for who is America's sexiest woman when the mere sight of a naked female breast shrivels his wiener? I don't think so. I call him "Pez Hilton" because he's always got a hard object coming out of his throat. (There, Carrie, I defended you. Can we date? I've always wanted to be with a woman who says grace before purging.)