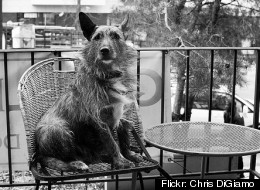 Last year may have been the warmest on record for the Washington, D.C. area but during a week when the temperature with wind chill hovered around freezing, warm weather seems far, far away.
During the coldest days of the year, there's nothing better than warming up inside a cozy coffee shop and D.C. has plenty to choose among. From H Street hipster hot spots to Georgetown corner cafes, here are 10 of the best spots for a hot drink during cold weather.
Where are your favorite places for a cup of coffee?
10 Cozy Washington, D.C. Coffee Shops
Georgetown's Patisserie Poupon is a taste of Paris in Washington, D.C. With just a handful of tables inside, plus a few seats at the coffee bar, this tiny cafe serves illy coffee to accompany its Baltimore-baked pastries.

At this Florida Avenue pop-up (Blind Dog Cafe takes over

Tucked away in a residential section of Dupont Circle, Filter lets you hide away from the world and the weather. All of the coffee is roasted by Ceremony Coffee in Annapolis; order a pour-over for the full experience.

A crowded hangout in good weather and bad (hint: there's extra seating upstairs, accessible through a security-coded outside door), Petworth's Qualia specializes in single-origin beans roasted on-site. On an especially cold day, the "obnoxiously highly priced hot chocolate" ("made with fifty-five grams of Belgian dark chocolate per mug") is especially warming.

Ebenezers serves up "coffee with a cause" -- owned and operated by the National Community Church, all profits go toward revitalizing its Capitol Hill neighborhood. You won't find any hard wooden seats at this coffee shop, just plenty of comfortable padded chairs for lounging.

Stop by Sidamo Coffee and Tea on H Street on Sunday afternoons at 2:00 for a traditional Ethiopian coffee ceremony, where employees roast the beans over an open flame before serving the strong coffee to guests.

It's not technically in D.C. but Praline is worth the trip to Bethesda. For one, it has a roaring fireplace year-round. It's also co-owned by two former White House chefs and the incredible selection of French snacks, from colorful macarons to savory quiche, speaks to the cafe's presidential background.

In Columbia Heights, Tynan Coffee & Tea offers a rare coffee shop attraction: a working fireplace. (Okay, it's not exactly a roaring fire but it will do in a pinch.)

Sure, you may have to fight for a seat, but Baked & Wired in Georgetown is worth the wait. The staff are friendly, the coffee is high-quality and the cupcakes are far superior to that other famous Georgetown cupcake shop.

The number one thing you need to know about Capitol Hill's Pound The Hill is that there's a Nutella latte on the menu. Everything else -- the PT's Coffee Roasting Co. coffee, the exposed brick decor, the housemade pastries -- is secondary.
Follow Erin Ruberry on Twitter: www.twitter.com/erinruberry