Want to know how we can improve our schools using technology? Want to know how your son/daughter's education can be more effective? Today is the day to watch Digital Learning Day. It is happening all day.
You can see teachers and students talking about what works in the classroom using technology. It is being broadcast on the website Digital Learning Day.
Today at 1 p.m. EST, Secretary of Education Arne Duncan will be speaking at a Town Hall Meeting. Anyone can pose a question through the website.
There are many videos showing effective teaching in all subject areas -- math, science, social studies, English, journalism. The videos will be available on line if you miss the actual broadcast.
We need to use technology effectively in the classroom. After all, this is the 21st century where technology is driving the world.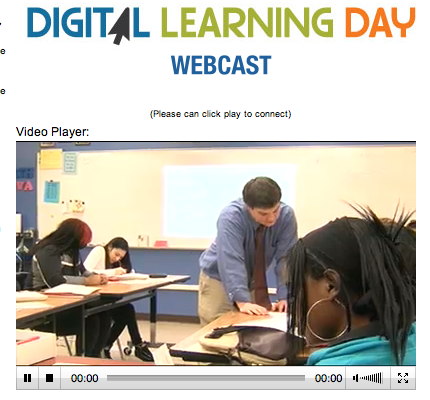 SUBSCRIBE TO & FOLLOW THE MORNING EMAIL
The Morning Email helps you start your workday with everything you need to know: breaking news, entertainment and a dash of fun. Learn more