A Makeup Tutorial with Eve Pearl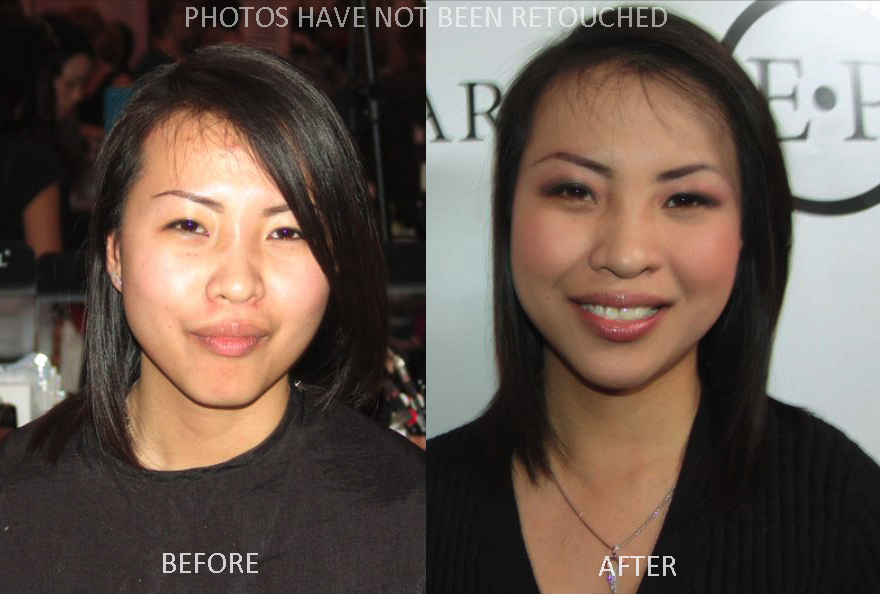 The "smokey eye" is not only a popular trend that won't soon fade, it's also a makeup technique that works really well for all eye shapes and can also help balance uneven eyes. With these jewel-toned shades and some blending, everyone can achieve a cute, dramatic or sexy smokey look--and the application is easier than you think! In these simple steps, Eve Pearl shows us "How To" achieve a smokey look for Asian eyes.

Step 1) Prep Your Eyes and Choose Your Colors:
Oily skin? Dry skin? Doesn't matter, always start with a priming moisturizer. If you do have oily skin, you can use an anti-shine gel after moisturizing, this will give your skin a matte finish. Using a sponge, apply only to the areas of your face where you tend to get really shiny, for most of us, that's our nose and forehead. You can even put some on your eyelids to help keep your shadow looking fresh, not greasy. Then, with a foundation brush, cover your lids and the area above your brow line with foundation, this will prime your eyes and even out any discoloration. Smooth the foundation with a sponge and powder to set it.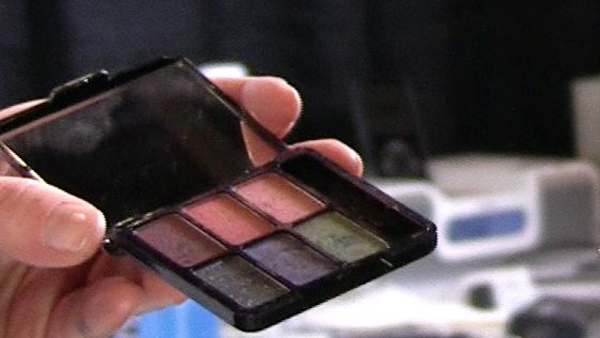 When creating a "smokey eye," it's important to use the right eye shadow colors. Eve recommends jewel tones with a combination of strong, bold colors as well as softer shades for blending. Look for eye palettes with shimmery (not sparkly) blacks or charcoals and deep blues, violets or greens. You also want to use warmer tones such as peachy or rosy colors to smooth out the edges.

Step 2) Start At the Lash Line: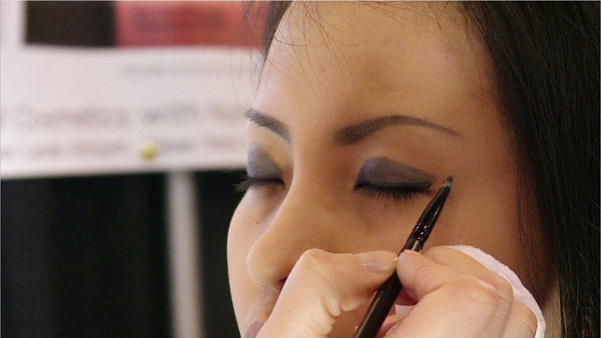 With a crease brush or mini definer, sweep a frosty black shadow across the lid, as close to the lash line as possible and slowly blend upward . You can even mix in a little blue or green for a more vibrant color. Bring the shadow to a point on your outer lid but be careful not to take the shadow out too far. (Tip: extending the color beyond your eyelid can bring your eyes down, and when applying makeup we always want to think "up.") Take your time with this step and start small, Eve says you can enhance the already beautiful shape of the Asian eye by blending the darker shade up slightly past your eye crease and creating a defined edge. Pause right here and open your eyes. If your eyes are uneven, simply apply the shadow a little higher to the lower eyelid until they look symmetrical... after all, makeup -like magic -is an illusion.

Step 3) Soften the Edges: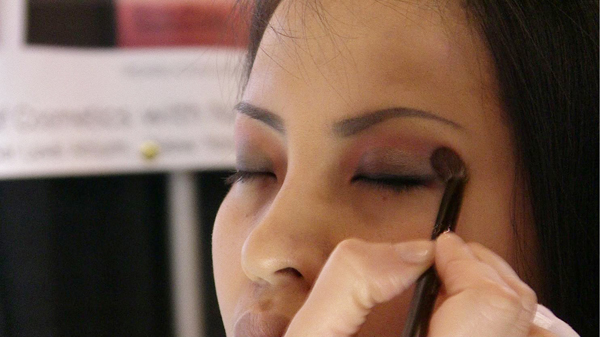 Using a mixer or blender brush, apply a warm-toned shadow (such as peach or rose) right over the dark shadow and take it up higher than your crease in a "wind-shield wiper" motion. This will soften the harsh edge while still keeping the defined shape you created in Step 3. Continue brushing over the entire eyelid until both color tones are blended together smoothly. (Tip: A little priming moisturizer on a damp sponge is a quick way to remove any excess shadow that may have fallen on your face during the application.) This is one of the reasons we do the eye makeup first with the EVE PEARL Method.

Step 4) Intensify: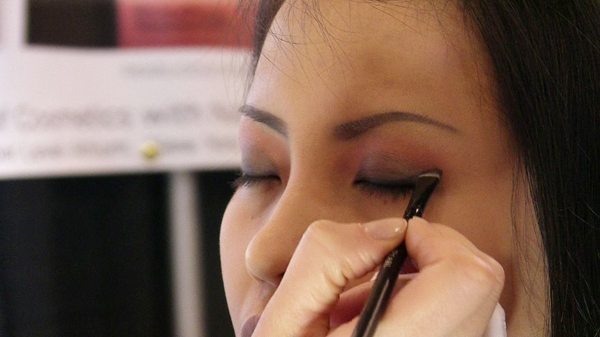 Dip an eyeliner brush in water and then in your black or deep blue shadow to get a more concentrated shadow that is great for intensifying your smokey eye. Apply along your lash line like an eyeliner - remember don't go out and down, keep everything up!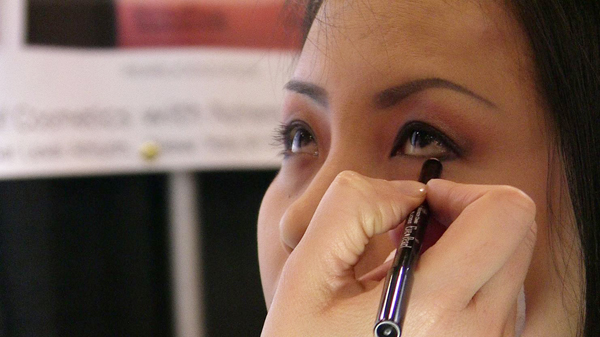 Line your lower lid with a black eyeliner pencil while staying as close to the lash line as possible. Finish with a black, volumizing mascara to complete the look and voila! Sexy, smokey eyes. (Tip: If you are trying this technique on someone else, using a mini fan brush is a fast, easy way to apply mascara to lower lashes. Just sweep the fan brush across the wand to apply to pick up the product.)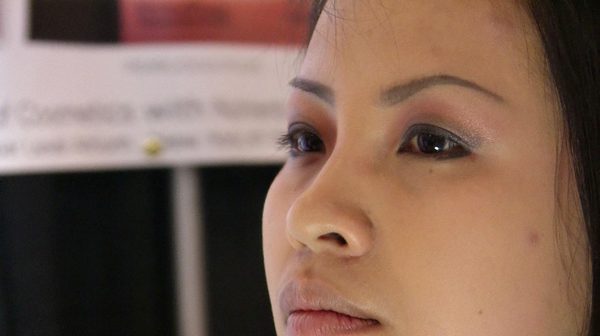 Jami Reinsch for EVE PEARL
All products used are EVE PEARL Cosmetics. For more information, please visit us at EvePearl.com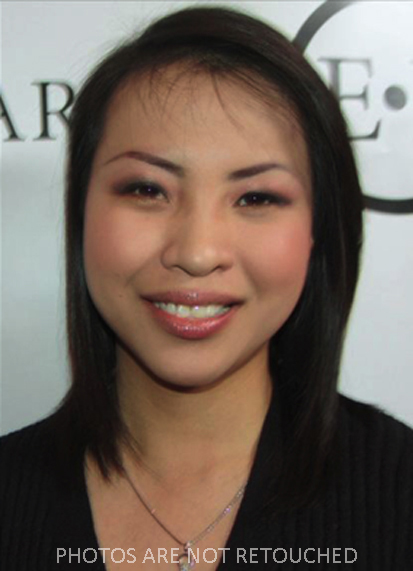 PRODUCTS USED:


Priming Moisturizer with Astaxanthin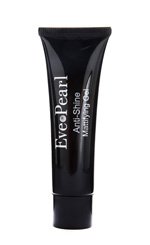 Anit-Shine Mattifying Gel - A (Light/Medium)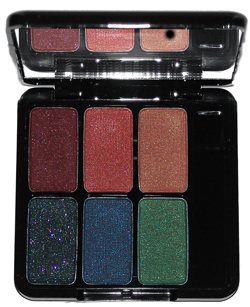 The Eye Palette - Diva Eyes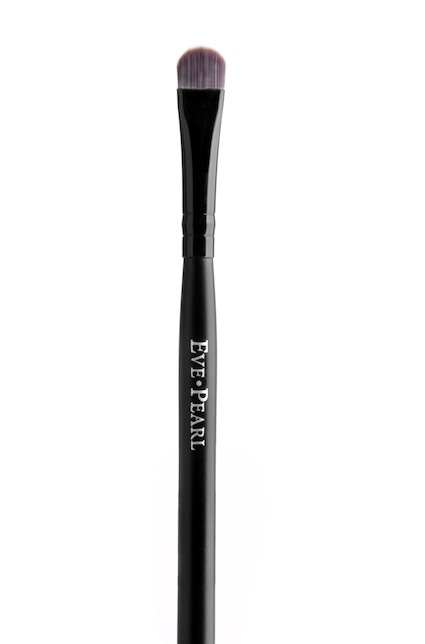 # 105 Crease Brush



# 106 Definer Brush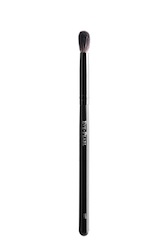 # 107 Mixer/Blender Brush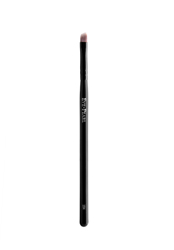 # 104 Eyeliner Brush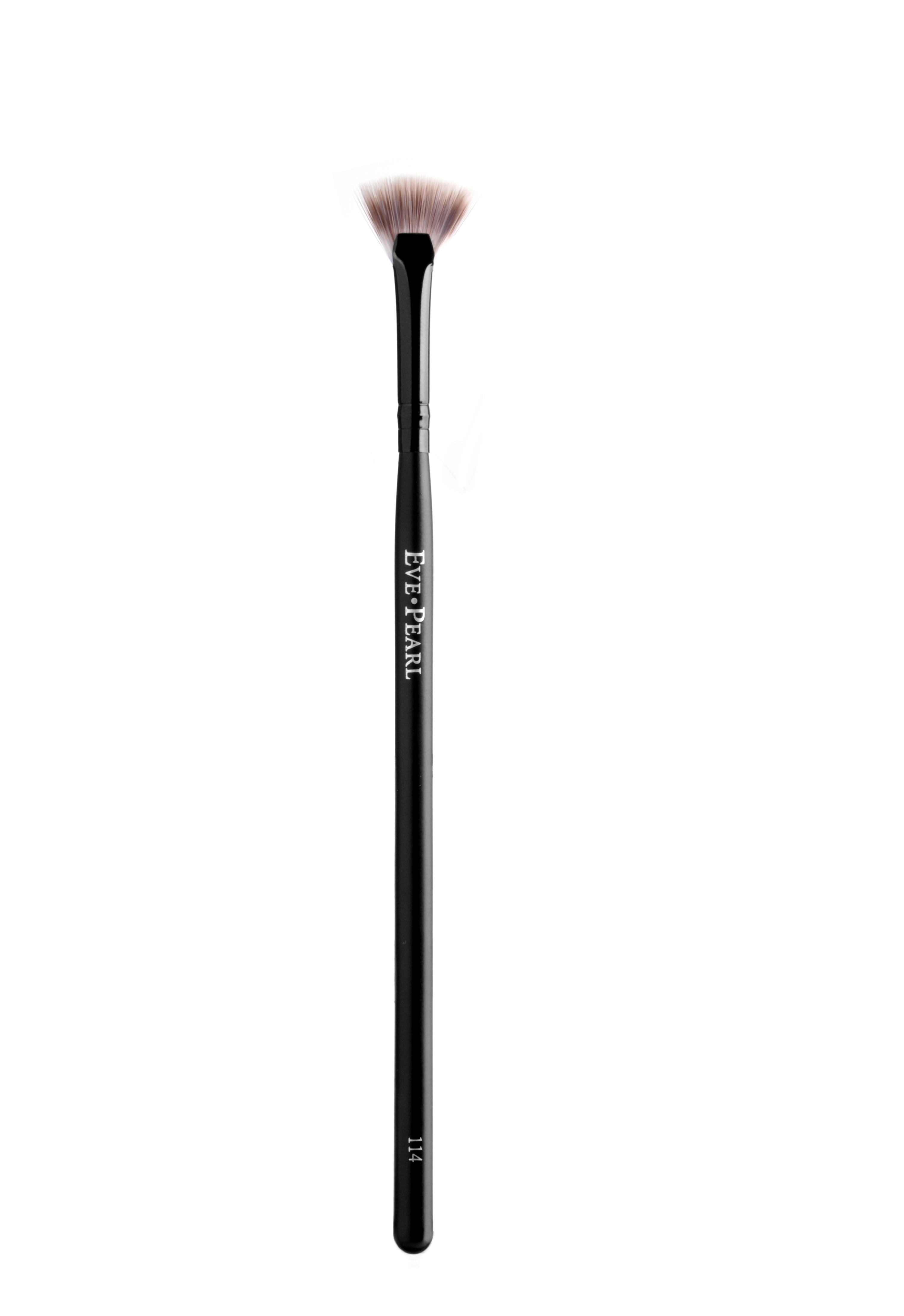 #114 Mini Fan Brush

Kohl Eye Pencil and Smudger Combo - Blackout
This Blogger's Books and Other Items from...
SUBSCRIBE TO & FOLLOW LIFESTYLE
HuffPost Lifestyle is a daily newsletter that will make you happier and healthier — one email at a time. Learn more