BEVERLY HILLS, CA--Los Angeles is a city known for many things--sun, beaches, and palm trees. Celebrities. But despite being the capital of the entertainment industry, it has never been known as the ideal location to debut any sort of serious fashion collection.
So, why didn't New York-based couturier Zac Posen, debut his first line of ready-to-wear clothing, called Z Spoke, on a New York runway?

"I don't think this kind of clothing has a purpose on the runway. It's a very different look," Posen explained. "I think that a day piece, or even a sexy, stretch dress should be at a price point where, if I were the customer, I'd buy it."
As the red carpet at this year's Oscars will likely remind us, Posen's creations are usually reserved for Hollywood royalty. Known for designs which embrace a powerful take on femininity, his designs have earned plaudits from the likes of Naomi Campbell, Kate Winslet, Cameron Diaz and Jennifer Lopez.
And yet, just as the recession has savaged the ad pages that only a few years earlier filled the bulk of Vogue's annual September Issue, so has it shrunk the marketability of the high end fashion that, until recently, has been Posen's bread and butter.
But while larger houses like Chanel, Yves St. Laurent, and that of the late Alexander McQueen responded to the recession by shuttering stores or pulling out of entire territories, Posen has responded to the changing times by deciding to think less like Fifth Avenue and more like Wall Street. And so, the Golden Boy of couture, who trained at London's Central Saint Martin's, decided it was time to try something new.
"We created Z Spoke to start addressing the other needs of our customer and to expand our customer base," Posen explained. "There are eight hours in a day before evening (events) start or a red carpet or a special event."
And that has meant taking a different approach on pricing, design and marketing.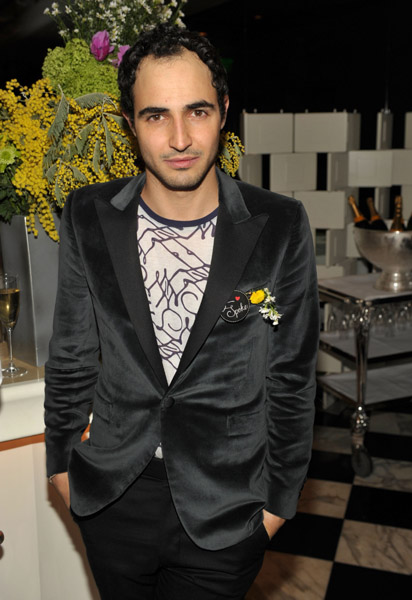 For instance, whereas Posen's recent couture collection claimed its inspiration in a 1940s French film, his company's more recent brand extensions--into jeans, fragrance, and another line to be sold exclusively at Target--are inspired by an idea that often sits uncomfortably with high-end fashion:
"Reality," Posen says candidly. "(Z Spoke) is not a theme-y collection. This is about creating great pieces for women and working with technology and materials--all kinds of materials that make it great for our customer and a girl who likes fashion."
Posen removed a green cocktail dress that a ginger-haired model posed in behind him.
"This is a key dress (that) was featured in American Vogue on Amanda Seyfried. It's the flirtiest dress of the collection, but it still has coldness and an architechturalness in its flirtation. It's about the downtown girl who is growing up and getting her first professional job in the midst of a recession. We're very price-competitive with everything here on the floor. I feel that right now, it's really important for brands and customers to look at price per value."
So far, that attitude towards the recession has proven to be a boon to production: Z Spoke has been sold into Saks Fifth Avenue through the end of 2010, with the design of 2011's Z Spoke collections already under way.
"I think as the collection develops, some of the character starts to build into (it). But I think (it's best) to start with something very clean and stainless--the staples."
Later that evening, as Posen attended a private dinner held in honor of Z Spoke's collection, the staples of Los Angeles--in the form of a coterie of young Hollywood stars including Oscar nominated actress Anna Kendrick, Rachel Bilson, Nicky Hilton, and many others--fluttered in front of the paparazzi at Mr., Chow, dressed head to toe in Z Spoke.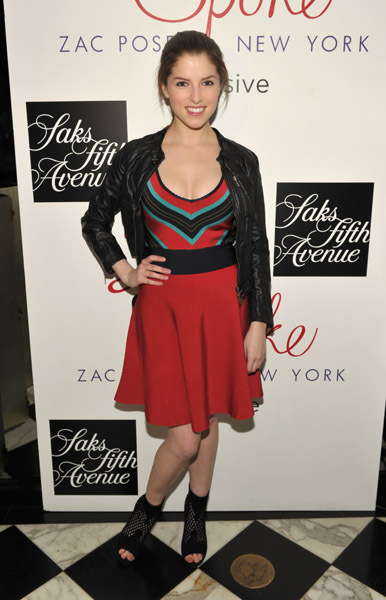 In a sense, it was the only kind of runway show that mattered and, really, the kind of thing Los Angeles always does best.
FOLLOW HUFFPOST