Reading that The Spring Show, sponsored by the Art and Antique Dealers League of America will be held May 3 to 6 at the Park Avenue Armory, led me to go through the list of some of our great shops (besides our great auction houses, of course) for furniture, jewelry and objets d'art with some history. After all, we're an old city with the best shopping in the world. Where else would you go?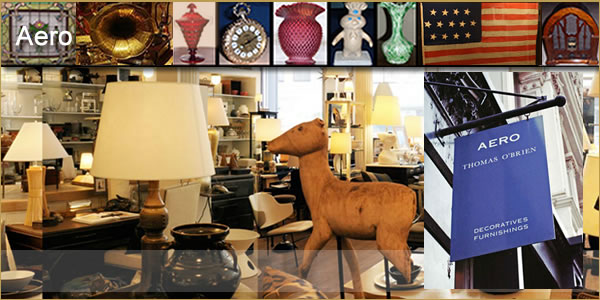 Though primarily a showcase for Thomas O'Brien's designs, this huge showroom also houses modern antiques from the mid-20th century.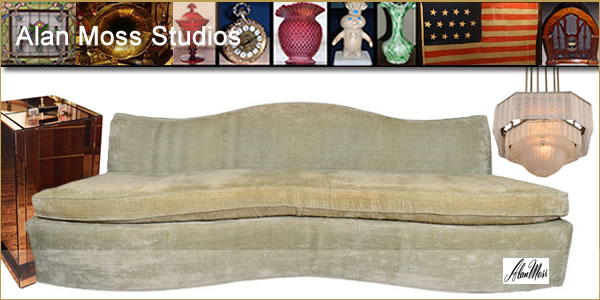 European and American home furnishings and objets d'art join glassware and a literally stunning array of chandeliers.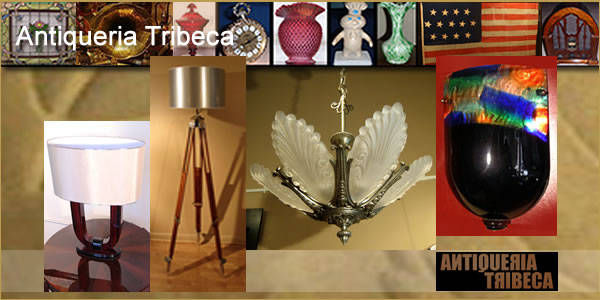 Fans of French Art Deco, particularly Lalique, need look no further than this gallery, which offers affordable elegance in a gracious landmark townhouse.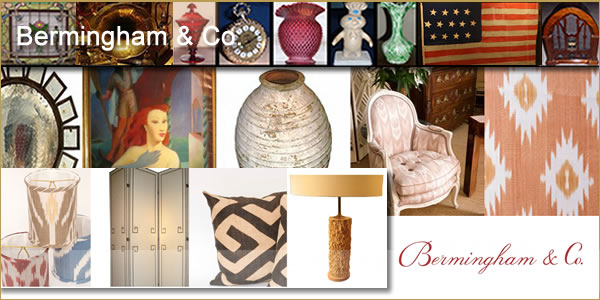 Fabrics, décor, furniture, with some particularly fine French and Italian pieces. Looking for that perfect Louis XV table? Find it here.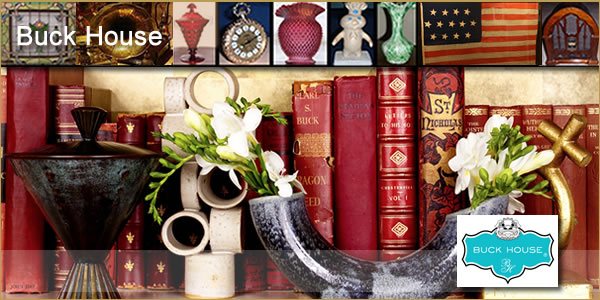 Owner/artist Deborah Buck travels the world to find the unusual and the colorful, including gilded Chinese wall hangings, bamboo stools, Victorian settees, jewelry and her own textile designs. This shop is always surprising!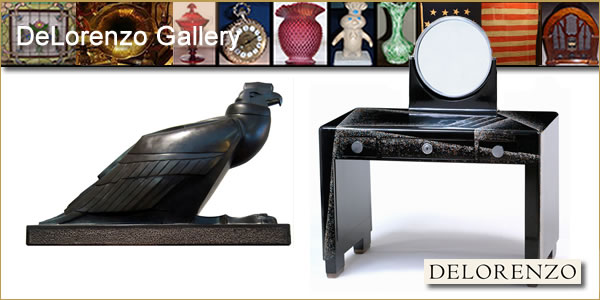 Internationally renowned for its specialized knowledge and exhibitions of 20th century decorative arts (introducing French Art Deco to the United States), this gallery is a major resource for museums around the world, as well as collectors.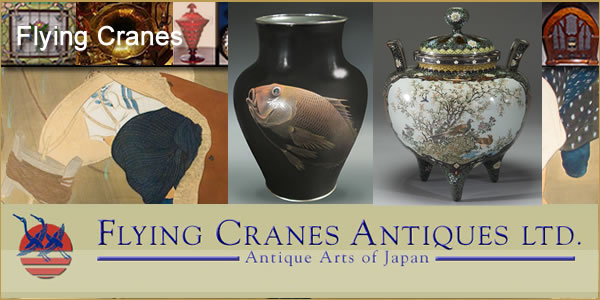 Flying Cranes - 1050 Second Avenue (inside Manhattan Art & Antiques Center)
For lovers of all Japanese antiques, particularly metalwork, ceramics, cloisonné, and ancient weapons (for display, of course).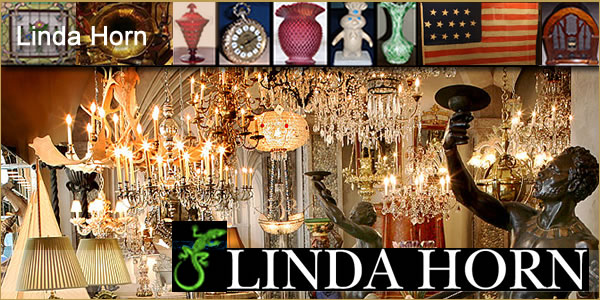 Formerly a television producer, director and cameraman, as well as a magazine editor, Linda Horn uses her strong visual sense and respect for craftsmanship to select stunning 19th century European antiques, ceramic pottery, and now, jewelry.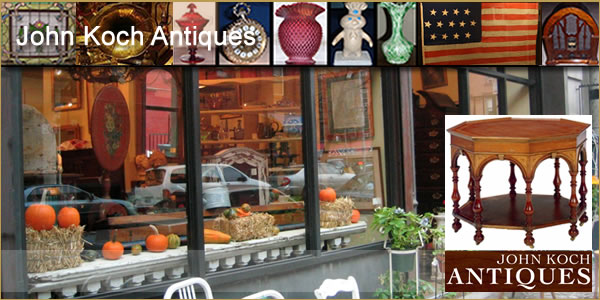 Look to this Upper West Side shop for antiques from many eras, as well as estate goods -- from lamps to furniture to fine art and silver.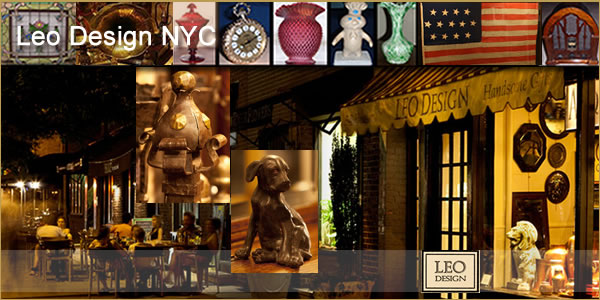 Need a gift for someone who loves art and objects from the turn of the last century? This is the place -- from chandeliers to sconces to coal scuttles (yes), this shop has everything (also picture frames and more).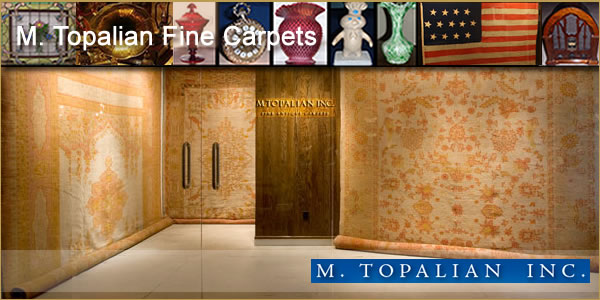 Nearly 80 years young, this family-run business has one of the largest selections of fine antique and Oriental rugs (most one of a kind) in the city.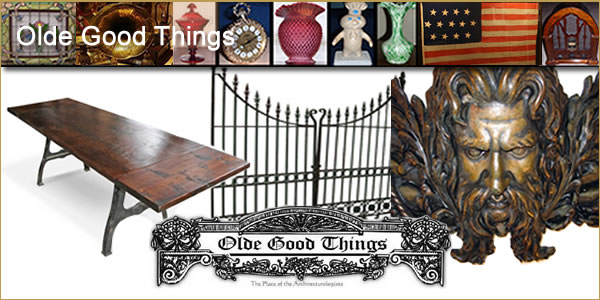 Olde Good Things - 450 Columbus Avenue - 5 East 16th Street - 124 West 24th Street
An extraordinarily large and wide-ranging collection (from furniture to nautical items, mirrors to machinery) distinguishes these shops (also found in Los Angeles and Scranton PA)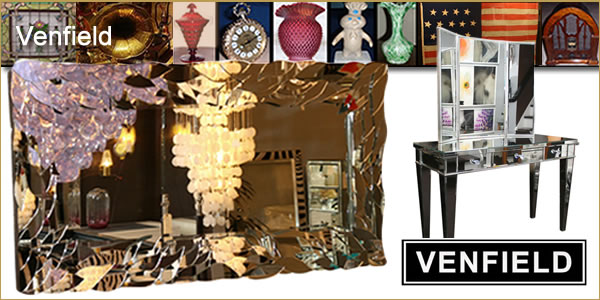 The furniture, lighting and other objects from this shop come from the 18th, 19th and 20th centuries -- and may have been used in a photo shoot or film!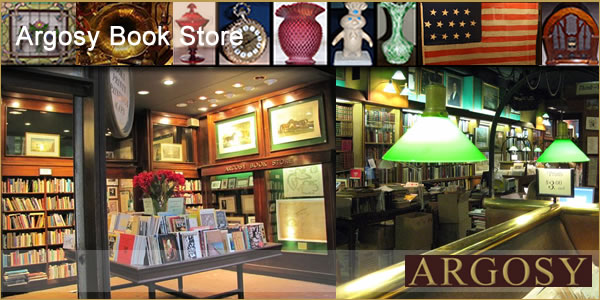 Another family-owned business (now in its third generation!), Argosy is the headquarters for first editions, Americana, autographs and tomes focusing on the history of science and medicine. And it's just fun to see what's on the tables outside.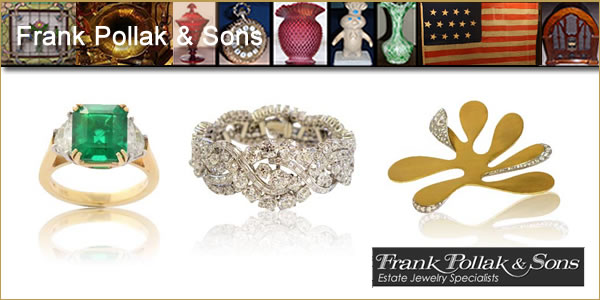 A specialist in estate jewelry, this shop may have the best collection of both modern and vintage jewelry in the city. Whether you're buying or selling, you owe it to yourself to consult here.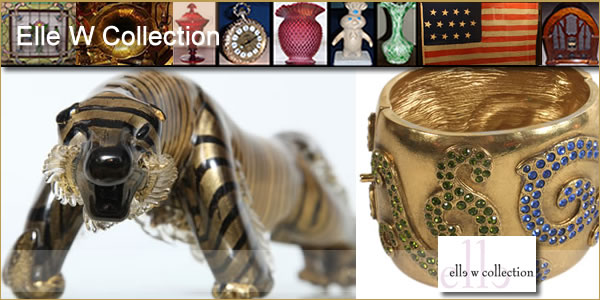 Are you browsing a boutique on the Left Bank? You might believe it with the feel and selection of French fine and paste jewelry from the past here.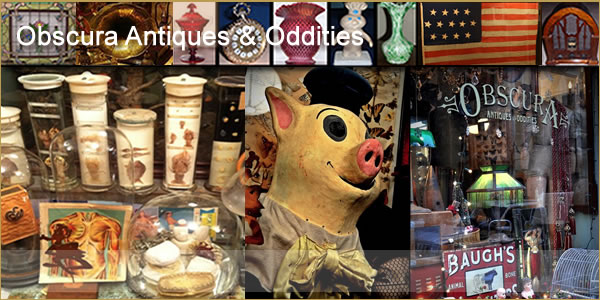 The unusual, the intriguing and sometimes the flat-out strange are the stock in trade here, a favorite haunt for visitors drawn here by the television show "Oddities." Items as diverse as apothecary jars, old photos and prosthetic limbs can be found. Really.
Visit these shops and even some local flea markets, learn a bit of history, and pick up an item with a story all its own. Happy Shopping!
SUBSCRIBE AND FOLLOW
Get top stories and blog posts emailed to me each day. Newsletters may offer personalized content or advertisements.
Learn more