The Rockefeller Center Christmas tree is lit, the snowflake is up on Fifth Avenue, and Cartier is wrapped up in an LED bow. It's the Holidays in New York and we are Shopping in a Winter Wonderland!

With just a little more than two weeks to Christmas, and Hanukkah upon us, it seems like a good time to review some of the retail treats of the season. As always, New York puts on a great show!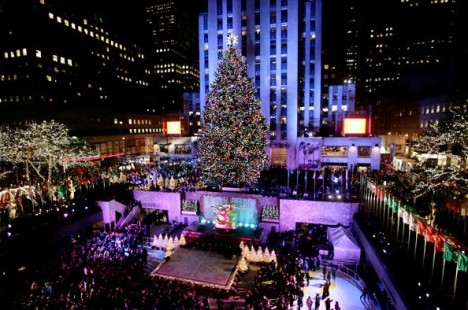 Faith's Christmas Concepts
Holiday 2009 Will Shine. Concerns about the economy remain, so we are not quite ready to shop with abandon. We are seeing practical gifts, joint gifts, or creative make-it-yourself coming to the forefront. This is also affecting where people shop.
'Tis the Season to Shop the Spectrum...
Most consumers are favoring discounters and even the trendiest are finding that it remains en vogue to shop vintage (for the eco-conscious, consider it green retail). But the key is to make your special someone feel good, and New York has enough retailers to serve everyone - offering little chocolate luxuries to luxury furs, from unique cards and books to insanely fabulous jewels.
Still, sales and promotions are what drive the shopaholics. We will definitely see a major surge closer to December 25 as people hold out for better sales -- watch for the best deals on Dec. 19 (the last Saturday before Christmas) as stores from luxury to discount pull out all the stops to entice shoppers to open their wallets! Apparel is making a comeback - as long as the price is right. And electronics such as video games and e-readers are proving popular as they are perceived as quality of life investments, bringing families together for playtime or encouraging reading.
(One warning, regardless of price or product: shoppers who have a particular gift -- and a particular size or color -- should get their item now. Retailers were smart this season, and have kept their inventories tight. So if you really want your heart's desire -- or want to give their hearts' desires to others, buy it when you see it, or risk disappointment!)
Sentimental and thoughtful gifts will count -- we will see Hallmark, Papyrus, Kate's Paperie rock the numbers. Perhaps no gift this year but a thoughtful, special card will still show someone you care!
'Tis the Season to Wine and Dine...
Candy and food spending is up -- good news for our chocolate boutiques and candy emporiums. People are giving the gift of decadent delicious treats, particularly since home entertaining is on the rise (focused around all those flat-screen TVs the discounters keep hawking). Decorating your home, planning a fete and inviting over all for a dazzling get-together is tops with all. Wine and Spirits are also gifts of choice, and we are all ready to toast to a bigger and better year!
For the practical, the indecisive, and as anyone knows a teenager, Gift Cards are Glorious! Instead of taking a risk on frivolous gifts that may not be adored, shoppers continue to purchase gift cards to shopping dens of choice -- echoing the practicality of this day and age. Better not to guess, not to waste but get it right. The key: make sure those cards are redeemed!

'Tis the Season to Shop With a Cause...
In the midst of all this running around, it's important to remember those less fortunate. A number of designers, and even entire stores, are donating proceeds from holiday sales to charities - 25% of Gucci's Tattoo Heart sales will be donated to UNICEF, while cosmetics company Wei East will dedicate 100% of the proceeds from one of its collections to autism research.
One new holiday retailer that does good for many is the (PRODUCT) RED store at the Gap pop-up location on Fifth Avenue. (Similar units are open in San Francisco, London and Tokyo). (RED) partners including Apple, Nike and Armani as well as Gap are offering special editions of their signature products, with proceeds assisting people with HIV in Africa. The New York store is open through January 3.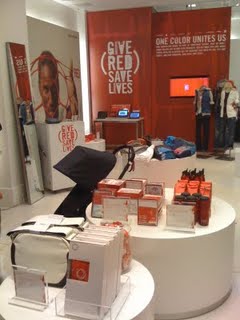 'Tis the Season to Window Shop...
Of course the windows are spectacular. Tiffany tells us the story of the life of a princess -- well bejeweled, of course.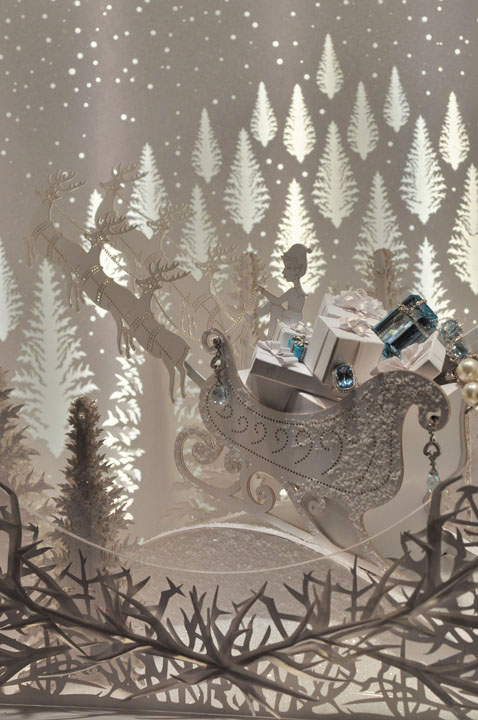 Macy's "Believe" theme takes us behind the scenes of the magic of Christmas, while Bloomingdale's salutes Merrymakers and "Dynamic Duos" including Batman & Robin, and the Obamas. Chanel has taken a bizarre view with gold-laden mannequins that must be seen to be appreciated. Barney's windows salute the 35th anniversary of Saturday Night Live, including some of my favorites from the early years such as Father Guido Sarducci and Roseanne Roseannadanna. Saks illustrates "Twinkle, Twinkle Little Snowflake," while Bergdorf Goodman's entry spectacularly highlights (not always faithfully) "Alice in Wonderland." Macy's displays Santa's post office, complete with touchscreens to submit your own requests (calorie-free chocolate, please). From Mackenzie-Childs to Linda Horn's polar bear display, holiday windows are an entertainment that creates a magical day in themselves. And once you're done admiring the outside, visit the stores!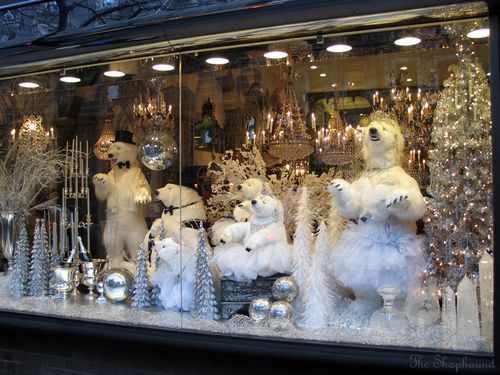 So take advantage of the sights, sounds and stores of the city, and for the non-New Yorkers, find out what's going on in your Main Streets and malls. If you need a little Christmas, New York is the place to be!

Happy (holiday) shopping!
Faith Hope Consolo, Chairman
Prudential Douglas Elliman's Retail Leasing, Marketing & Sales Division
FOLLOW HUFFPOST