Last week, I was privileged to moderate a panel on "Food as Fashion" at the Commercial Real Estate Women (CREW) Network's National Convention in Boston, and this Madison Avenue Maven thought you could benefit from a perspective of a different market. My panel couldn't have been in a more distracting venue: I had to travel through Simon's Shops at Copley Place -- Tiffany, Barney's, Tourneau -- to The Shops at Prudential Center -- Saks, Lord & Taylor, Gucci -- to get to the Hynes Convention Center.
In this simple walkway, I was almost late for my own packed panel as I checked out the stores like a kid in a candy shop. Along the way I kept meeting lovely people from California, Illinois and Canada asking for directions, which I couldn't answer because I simply couldn't focus. I, a New Yorker, was having difficulties navigating! My shoes were pounding the pavement and thank goodness I found the convention center because the experience was extremely uplifting!
My speakers were definite headliners -- restaurateur Steve DiFillippo, owner of Davio's (a great upscale Northern Italian steakhouse) and Avila; Au Bon Pain executive chef Thomas John and Simon Property Group senior VP Cynthia Kernan. It was unanimous -- diners and shoppers are coming back, and even corporate events are filling up. Having these experts give insights drew the complete picture of our position-owner, chef, "retail-ista". Highlight quotes: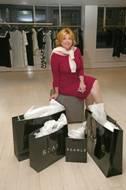 Faith Hope Consolo: "Look into your crystal ball and give me your looking back, looking forward moment; make a wish."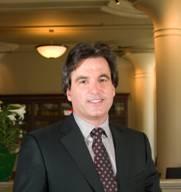 Steve DiFillippo: "I wish for no snow on Saturday nights -- a restaurateur's nightmare."
Chef Thomas John: "Au Bon Pain is breaking boundaries -- we just opened last week in Bangalore [India's equivalent of Silicon Valley, and the country's third most populous city].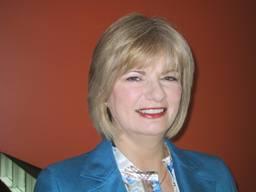 Cynthia Kernan: "I was looking for new venues and would welcome new restaurateurs to my centers."
Interesting tidbit and combo-platter: Davio's will open a new restaurant next year in a Simon property.
As has been seen in metro Boston, upscale dining and fast food traffic have remained strong, the panel said, though customers are definitely focusing on price. Comfort food is hot right now, a trend we see here in New York with the opening of Macbar in Soho and Ed's Chowder House on the Upper West Side.
Equally important, everyone focused on how much smarter businesses are running. From negotiating great rents and spaces, to minimizing operating costs, restaurants and retailers are positioning themselves for the long haul. And expect some new and innovative offerings from mainstay restaurants.
I was most cheered by the news of a bounceback in corporate parties for year-end. Given how important holiday events are not just to the city's coffers, but even the collective mood, this is a great omen for other cities, New York in particular. Our restaurants, at all price points, are the equivalent of our living rooms for many people -- our apartments are so small, what choice do we have? More diners and more corporate events equals more money for restaurant workers, cab drivers, garages, valets and others allied to the entertainment business.
After this delightful exchange, I spent some time walking around the city's best retail streets and urban centers, and the result is some great news that should also apply to New York and other great cities.
Comparing and contrasting Boston's retail with New York's also resulted in good news. Prudential Center and Simon's Copley Place were well-occupied and humming. Newbury Street, the equivalent of Madison Avenue, had some vacant stores, but also interesting newcomers to Boston's scene that could easily find a home in New York (if I have anything to say about it!). Restaurants were busy, shoppers strolled the streets with purchases, and the city was lively.
It's clear to me that customers are coming out of retail hiding, just in time for holiday shopping. Nobody is expecting the free-spending days of just a few years ago, as unemployment continues to be a concern. But Boston is yet another example of the resilience of the urban shopper -- one that New York knows all too well!
SUBSCRIBE TO & FOLLOW THE MORNING EMAIL
The Morning Email helps you start your workday with everything you need to know: breaking news, entertainment and a dash of fun. Learn more