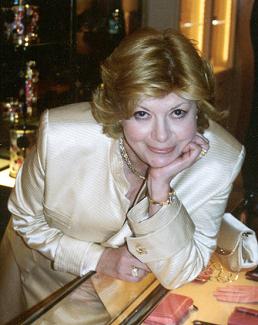 With Passover under way and Easter coming this Sunday, I can't help but turn my attention to one of the sweeter things in life -- chocolate. And New York doesn't disappoint in the variety and quality of our cocoa offerings, regardless of neighborhood. So if you're looking for anything from the sweetest milk to bitterest dark chocolate, here are a few suggestions:
Fifth Avenue Chocolatier
(693 Third Avenue, 11 Madison Avenue, 396 Rockaway Ave. in Valley Stream)
Handcrafted, 100% Belgian chocolates made and sold in the same day. This family-run business specializes in truffles made from a super-secret recipe! Also great for its assortments and cordials.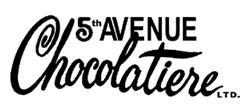 Borne Confections
(485 Park Avenue)
Now importing chocolates from Barcelona chef Oriol Balaguer, this is the place to find exotic bonbons with flavorings such as rosewater and truffle oil.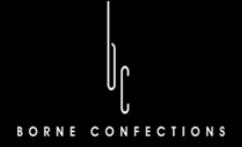 Chocolat Michel Cluizel
(580 Fifth Avenue, also in ABC Carpet & Home)
Made in Normandy, these chocolates are treated more like fine wines, with specific cocoa percentages that make their assortments divine and the plain bars invaluable to chefs around the world.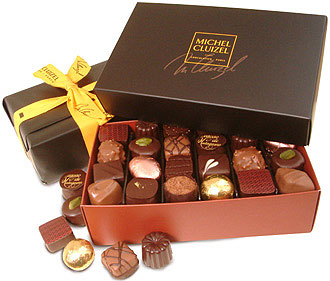 FC Chocolate Bar
(714 Madison Avenue, 4th Floor -enter through Mauboussin Jewelry)
Pastry chef Francois Payard may have closed his restaurant last summer, but New Yorkers can still indulge in his magnificent confections in this "chocolate jewelry shop." And they deliver!


Lindt Chocolates
(692 Fifth Avenue, 367 Madison Avenue)
Swiss chocolate with a pedigree - Lindt's history dates from 1845, but its assortments are as 21st century as they come. Traditional dark, light and white chocolates are joined by such newcomers as bars with a touch of sea salt.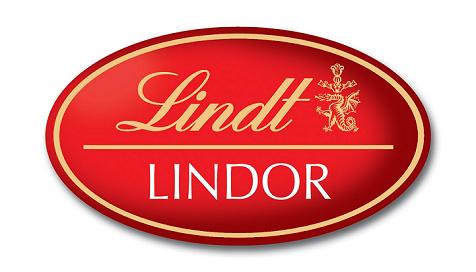 Leonidas
(485 Madison Avenue)
Belgian chocolates imported weekly since 1991, Leonidas allows the shopper to create her own assortments in a traditional European "Ballotin" box. One of the pioneers.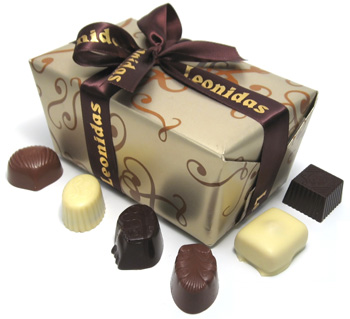 Max Brenner
(841 Broadway)
The famous "Bald Man" is redefining the chocolate buying experience, combining a bar and shop. Look for the "Hug Mug" - a mug specially designed for the chocolate drinking ceremony, as well as truffle creams and pralines.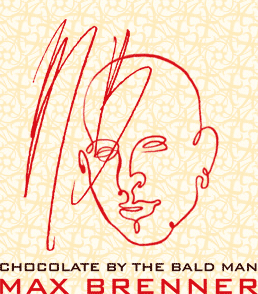 Godiva
(52 West 50th Street, 200 Park Avenue, 745 7th Avenue, 560 Lexington Avenue, 1460 Broadway, 21 Fulton Street, and many more)
Probably the most famous - and certainly most ubiquitous - luxury chocolate boutique in the city, Godiva continues with its classic assortments, truffles and desserts, while adding new flavors such as cheesecake truffles!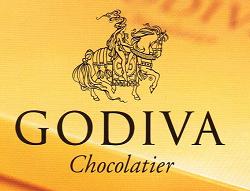 La Maison du Chocolat
(1018 Madison Avenue, 30 Rockefeller Center, 63 Wall Street, 350 Fifth Avenue)
Ganaches, truffles, and pastries with a French flair.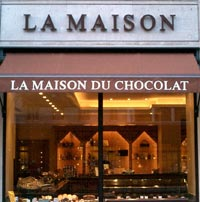 Teuscher Chocolates of Switzerland
(620 Fifth Avenue, 25 East 61st Street, 421 East 9th Street)
Champagne truffles, specialty assortments, champagne truffles, fantasy flowers, pralines, even sugar-free candies. And champagne truffles!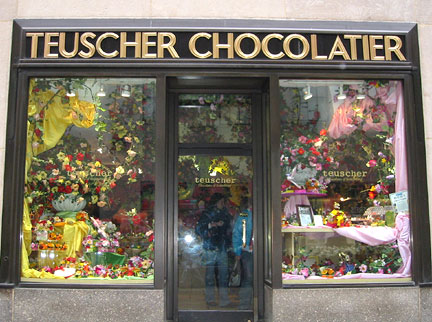 Jacques Torres Chocolate
(350 Hudson Street, 285 Amsterdam Avenue, 66 Water Street in Brooklyn)
A local treasure, Torres' chocolates are made onsite (these stores are factories) with no preservatives or artificial flavors. Look for such innovative offerings as chocolate covered rice crispies!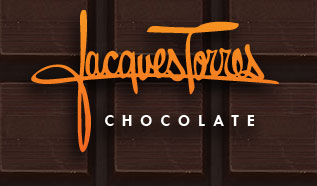 Martine's at Bloomingdale's
(1000 Third Avenue/6th Floor, 400 East 82nd Street)
Top-ranked for quality, Martine's offers classic chocolates, beautifully presented - and often with a sense of humor. Why not Bugs Bunny for your Easter bunny this year?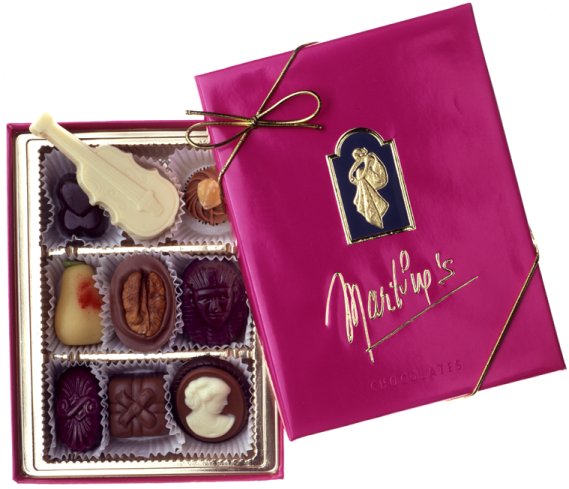 Hershey's Time Square Store
(1593 Broadway)
For the kid in all of us - Reese's Pieces, York patties, milk chocolate bars and kisses in an amusement park setting 16 stories high. Put your name in lights while you're indulging your childhood sweet tooth!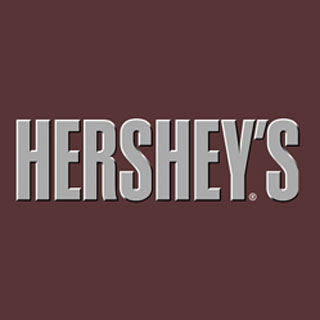 MarieBelle
484 Broome Street
Haute couture chocolates in a beautiful tea salon setting filled with antiques. The chocolates, made with up to 72% cacao beans, feature such exotic flavors as saffron, cardamom and Earl Grey tea while resembling precious jewels.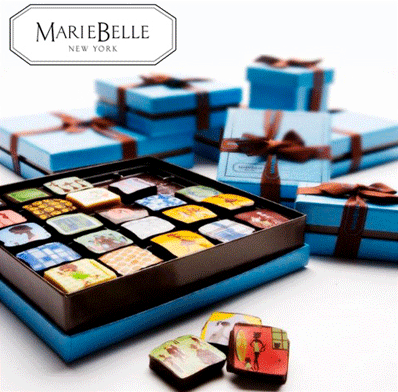 Vosges Haut-Chocolat
(1100 Madison Avenue, 132 Spring Street)
Travel the world with these truffles, made in Chicago with French artistry, but incorporating exotic spices and flavors such as wasabi, chilis, curry, and paprika, as well as the more traditional caramel.

Neuhaus Chocolatier
(2151 Broadway)
A sophisticated collection of eggs large and small joins other classic truffles and limited edition flower pralines and other delicacies.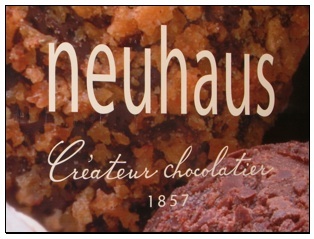 Chocolate Bar
(48 Eighth Avenue)
Relocated from 17th Street, you can find a bit of everything here, including the best hot chocolate in the city, bars and amazing gift boxes.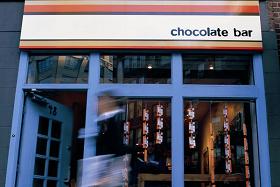 Li-Lac Chocolates
(120 Christopher St.)
An institution in the West Village for nearly 90 years, Li-Lac continues the tradition of making chocolates by hand every day using original recipes and the finest ingredients.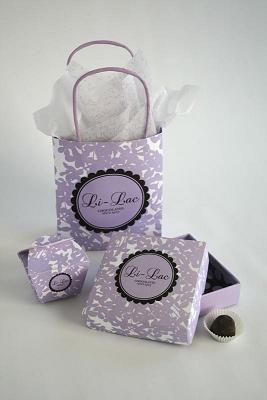 Evelyn's Chocolates
(4 John St.)
The headquarters for Wall Street chocoholics, Evelyn's has specialized in fresh homemade, hand dipped chocolates, made from old European family recipes for more than 40 years.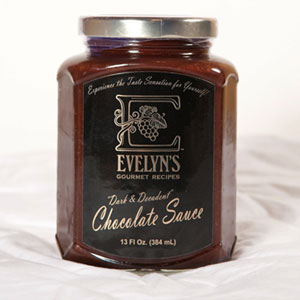 Varsano's Chocolates
(172 W. 4th St.)
Home made, hand dipped chocolates, including caramels, truffles, fruit centers and nut patties.


Debauve & Gallais
(20 East 69th Street)
From the Left Bank to the Upper East Side. Debauve & Gallais once were the official chocolatier to French royalty. Now their bonbons are available to all of us!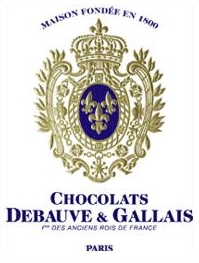 Scharffen Berger
(473 Amsterdam Avenue).
The Scharffenberger family makes wine --- and treats chocolate with the same respect, creating a unique blend of beans for a distinct flavor. This West Coast phenomenon now brings its bars, gift boxes and baking products east.


Dylan's Candy Bar
(1011 Third Avenue)
Founded by Dylan Lauren (daughter of Ralph), this store may be better known for its candy, but offers an exceptional selection of chocolates, too.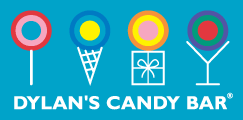 L'atelier du chocolat
(59 W. 22nd Street)
Eric Girerd's haute couture chocolates combine the classic with the contemporary, using up to 72% cocoa beans for an intense flavor.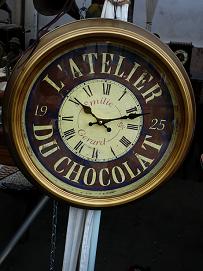 Black Hound
(170 Second Avenue)
Chocolates, cakes, cookies, and pastries made with the ultimate craftsmanship. Whether you love milk chocolate, bittersweet or white truffles (or a combination), you'll find the ultimate flavor in a classy presentation.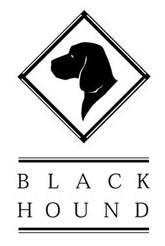 Christopher Norman Chocolates
(60 New Street)
Chocolate as art. Handpainted and sculptural truffles are made in the company's New York City factory. Watch the chocolates being made, then select one of the distinctive boxed collections.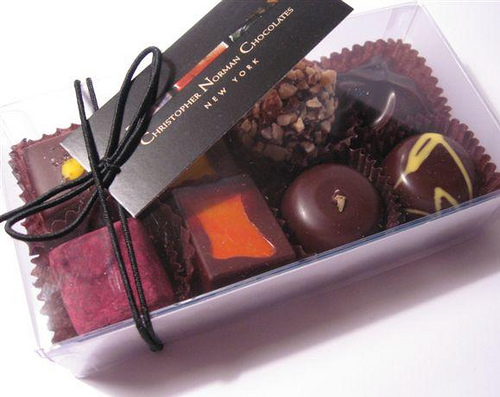 I'm hungry already! Happy Passover, Happy Easter and Happy Shopping!

SUBSCRIBE TO & FOLLOW THE MORNING EMAIL
The Morning Email helps you start your workday with everything you need to know: breaking news, entertainment and a dash of fun. Learn more