Armin Van Buuren, Dutch trance producer and the world's #1 DJ, is taking it stateside on September 5th as the headliner for Electric Zoo, New York's premier electronic music festival.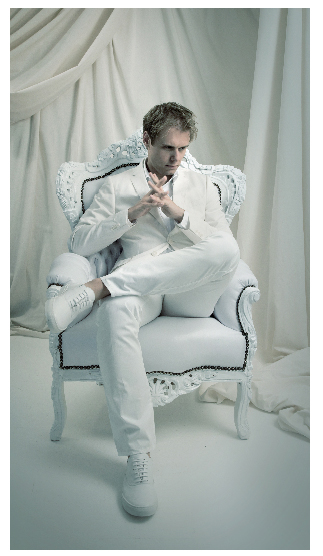 He won't just be stopping by. After months of hard work and creativity, Armin will be celebrating the release of his fourth album, Mirage, set to drop on September 14th. Inspired and influenced by many different types of music, Mirage is a more mature and diverse AVB creation than ever before.
"Work started two years ago when I actually built a completely new studio for this project," Van Buuren said. "Many new techniques were used and most of all I had so much fun creating this with the many people that are involved. It was a journey, an epic one!"
The album is filled with musical fusions and surprising interpretations, from the orchestral masterpiece of title track "Mirage", to the deep trance track "I Don't Own You." The euphoric single "Not Giving Up on Love" is currently scorching across the summer festival terrain.
Throughout his career, Armin's tour schedule has typified the international DJ elite, headlining the largest festivals and packing the hottest clubs from Ibiza (where he spent the summer as resident DJ at Amnesia) to Berlin, Madrid to Amsterdam, and Miami to Korea. Armin Van Buuren tells us how to travel like a rock star.
You've been everywhere this year, from Ultra at Winter Music Conference in Miami to Amnesia in Ibiza. How does the specific destination affect your performance? How do you prepare?
Well, I do a little crowd investigation. Sometimes on my radio show I'll ask people what tunes they want to hear, or I'll go on twitter and to see what kind of music people expect me to play (not that I would necessarily play them). And then I make a lot of edits of my tracks, because if you have only 80 minutes to play, or a really short time, you need to mix very quickly in order to make everything fit in one set. Yeah, that's basically what I do!
If someone could only see you perform once, where would you suggest?
It's really hard to say but really just a club, because in a club I can play for 3 or 4 hours. I think any DJ you want to see you need to hear for longer than one hour to really properly hear his set. If you walk in and listen to a half hour of my set, you don't hear the whole story that I want to tell with my music. I think that's really essential, to listen to the full set.
In the past year, we've seen an increased interest in electronic dance music in the United States, specifically with a younger demographic. Last year's Ultra Music Festival lasted two days, they've expanded it to three for 2011; Electric Zoo had 26,000 attendees in 2009, and this year they're estimating more. Why the renewed interest?
Well, that's amazing. What can I say? I am deeply honored that electronic dance music really seems to finally touch base in the US. It's something that I've hoped for since I began playing in the US in 2001. You can just feel that a younger generation, along with the Internet, Facebook, MySpace and Twitter, is helping to promote this music. Slowly but surely you can't really go around it anymore... And also, the hip-hop scene embracing house music has really helped it grow. Success of big festivals like Ultra, Electric Daisy Carnival, Nocturnal and Electric Zoo are essential. It seems like the electric dance music vibe is slowly passing the Atlantic Ocean and what we've been doing here in Europe is now happening in the US. I'm really, really proud of that. It's a new youth culture. It's the next big thing I think.
You're pretty much the ultimate jetsetter. How do you cope with the jet lag?
I work out a lot; I try and go jogging at least 2 or 3 times a week, that really helps. Give your body the rests that it needs and make sure you're scheduled in such a way that you have some breathing space. In my house I made a recovery room with a PlayStation, apple TV and a blu-ray player, so when I'm awake at 5 am, recovering from jetlag, I go upstairs and watch a movie. I try and catch sleep because if I don't have my 8 hours, I do get very grumpy!
Do you fly private, first or business?
In Europe I fly economy; When I cross the Atlantic, business.
Do you have a go-to travel outfit?
A simple - t-shirt, jeans and shoes. But I only take hand luggage! I hate airlines for loosing my luggage; it has happened to me too many times... everything is carry-on.
What is your drink of choice during a flight?
When you're not on tour, where is your ideal place to vacation?
I love Australia, I've been there many times. I really like Canada as well, but haven't spent a lot of time there. I also think Malaysia is really beautiful.
Do you have any pre or post performance rituals?
First, I get my earplugs in. I usually need a disco nap, even if it's for half an hour. Then I go through my CD case and meet up with my visuals team to discuss any last minute changes before the show.
That's like choosing between hamburgers or really fancy, big, Christmas dinners! I like both. I like to have a burger sometimes, and I like to have a really posh Christmas meal other times. The great thing about my job is that I don't do the same thing everyday.
If you were not Mr. Armin Van Buuren, what would your DJ name be?
Hard question, I've never actually thought about that before...
Well, you do have the perfect name.
I guess it would be DJ Gaia, like Mother Earth...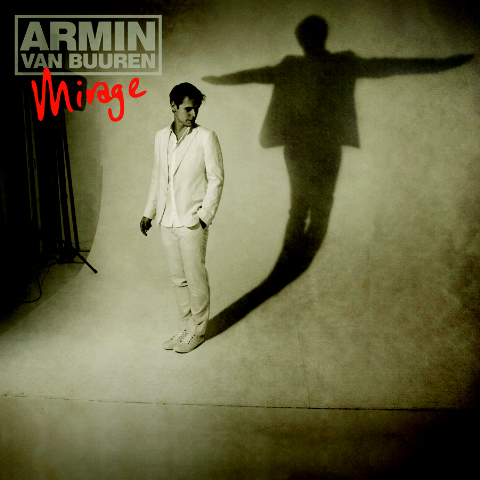 This September, Armin Van Buuren is on tour in North America, including his second consecutive headlining performance at Electric Zoo on September 5th. His new album Mirage is out September 14th on Ultra Records.
SUBSCRIBE TO & FOLLOW LIFESTYLE
Get top stories and blog posts emailed to me each day. Newsletters may offer personalized content or advertisements. Learn more