To celebrate the launch of Fathom travel kits on 3 Fl. Oz., we asked co-founder Kate Duff for a story. Like her partner, Alexi Mintz, her theme was family travel.
DUBLIN - Ireland had been on my wish list for years. Both of my sisters studied abroad in Dublin and loved it, as did my parents. So when we were planning a family vacation to go back and it fit my schedule, I was so excited.
And I was not disappointed.
Everything was amazing -- the people, the scenery, the fish and chips, the Guinness (it really does taste better in Ireland). What made the trip even better was the fact that my family already knew how to get around and what to do. Such an efficient way to travel.
My Five Favorite Things
Kilmainham Gaol:"Gaol" is the old English word for "jail." We took a guided tour through the legendary jail opened in 1796. It's definitely a must-see, but be prepared for dark and disturbing stories.
The Celt:You can't come to Ireland without finding a traditional pub. Preferably one with great music, the nicest people, and REALLY good Guinness.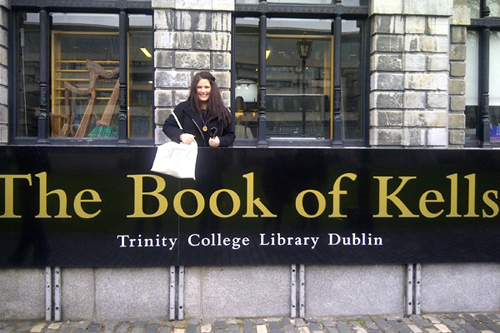 Photo: Courtesy of Kate Duff
Trinity College:You've probably heard about Trinity College and its gorgeous campus right in the middle of the hustle and bustle of Dublin. It is worth the hype. When you're on campus, visit the Old Library to see the exhibition of the Book of Kells, a stunning 9th-century gospel manuscript.
Bray, Ireland:A seaside town south of Dublin. Absolutely beautiful, with luscious green hiking trails and a terrific boardwalk. Braveheart, The Tudors, and In the Name of the Father were all filmed in the surrounding countryside.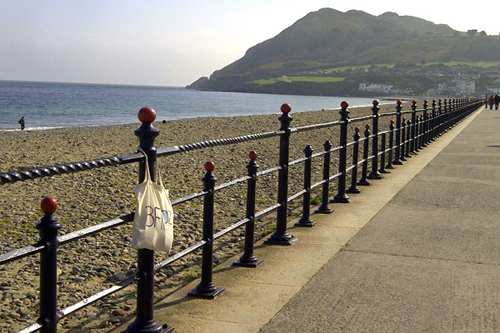 Photo: Seaside in Bray. Courtesy of Kate Duff
The Martello:A super cute hotel with an amazing restaurant in Bray. And speaking of The Tudors, we had a celebrity sighting: Henry Cavill visiting his friend and co-star Jonathan Rhys-Meyers, who has an apartment in the hotel.
When I Go Back
I wish I had been in Ireland longer so I could have made it to Galway, Belfast, and Cork. Then again, that's my excuse to plan another trip.
Read More on Fathom: A Food and Whiskey Tour of Scotland, Kate Duff: Fathom Questionnaire
Fathom reinvents the travel website by mixing inspiring stories and practical destination guides with the best travel resources and products. Follow Fathom on Twitter, tell us about your travels on Facebook, and sign up for our weekly wanderlusty newsletter.