Carol Shaw is one of Hollywood's most coveted makeup artists. With a hairstylist father and a manicurist mother, it's safe to say that LORAC creator Carol Shaw was born into the beauty business. As a teenager, a makeover at a Beverly Hills salon (a graduation present from her aunt) changed not only her look, but her life as well. "I'll never forget how incredible that makeup artist made me feel," says Shaw, who left that day realizing her destiny -- to become a makeup artist.
Through the years, Shaw noticed that most of her clients had the same major grievances about skincare and makeup as she did. They complained that too many products irritated their skin, looked and felt artificial and simply didn't last. Shaw was determined to develop a line that met the needs of her celebrity clients. The result? LORAC (Carol spelled backwards)!
Recently, I had the opportunity to chat with Carol Shaw, who not only reveals how she launched one of the eminent global cosmetic brands, but she also shares some of her summer beauty tips.
Although we're in the midst of a precarious economy, many are finding, ironically enough, that now is the best time to start a business. You started out as, and continued to be, a revered makeup artist who's worked with eminent names in fashion and film. Can you speak to the process of how and why you went from freelancing to launching your own cosmetics company?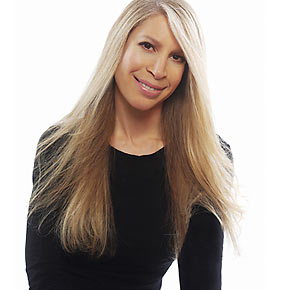 CS: I have always had ultra-sensitive skin -- I battled with acne my whole life. There was not makeup on the market (at that time) that I felt safe and comfortable wearing and that didn't irritate my skin, look artificial or look like Pepto-Bismol in the component.
As a working makeup artist, my inspiration was to create makeup that was especially for sensitive skin and that could be used in every day life, for the red carpet and for fashion photography. Because I was (and am!) a working makeup artist, I was hearing very similar complaints from the celebrities I was working with. Since they were wearing makeup for 15 to 20 hours a day, their skin was getting irritated, their makeup felt heavy and it didn't look like real skin. Their feedback helped me get going and I knew that LORAC was something I had to do for myself, my celebrity clients and for all women.
The line started with ten bottles of Oil-Free Foundation, four Cover-Ups, three Loose Powders and an Oil-Free Moisturizer. It was all about skin and that's still my philosophy.
What are some of the personal and professional challenges you've faced while launching LORAC?
CS: What challenge did I not face! The bottom line is I worked 24/7 on LORAC and as a working Celebrity Makeup Artist.
Personally -- My one bedroom apartment in West Hollywood became the LORAC warehouse and is where I did everything -- shipping, packaging, research & development, etc. I gave up my living space (there was no entertaining or having boys over!) for LORAC.
Professionally, the challenge was that the labs didn't want to do small runs. Also, I had limited funds to work with. LORAC is self-financed so before I started I gave myself an ultimatum: I could buy a condo or start the line that I always dreamed of. I opted to stay in that little apartment and start LORAC with my savings. It was a risk but it was my dream and heart's desire.
The failure with most companies is rapid diversification and massive product line extensions, which have a tendency to subsume the core product. What intrigues me most about LORAC is that all of your collections evolve organically and remain faithful to LORAC's vision of giving real women an all-access pass to glamor. What is the process of developing a collection? What is the typical timeline from concept to production to retail?
CS: The timeline can be from three years on down from concept to delivery on the shelf or counter. During those years/months, my design team and I source new materials, components and products from vendors and manufacturers, look for inspiration throughout daily life and nature, listen to field employees and customers complain and compliment and look for solutions to problems, follow trends in fashion, color and style and make financial analysis about what will sell and what we can afford to bring out.
How does LORAC differentiate itself from its competitors? How do you remain relevant?
CS: LORAC sits in the segment of "makeup artist lines" except that I remain the only owner of a national line actively involved in working on the red carpet and celebrity publicity and promotional activity.
I remain relevant as I continue to work with "A-list" celebrities, but I am also working with quite a few "up-and-comers" who resonate with our growing customer base.
Our relevance is also preserved by our customers continuing desire to not have a "mask" of harsh ingredients on their faces, but, rather, effective, light, functional, good-for-the-skin products.
Looking back at the evolution of your company and brand -- is there anything you might have done differently in the nearly fifteen years you've been in business? Any critical lessons learned?
CS: No! Every single mistake I've made has made me a better business woman. And, ironically with product development some of the mistakes I've made have turned out to be top sellers.
Any new projects underway for 2009 and beyond for LORAC?
CS: I am extremely excited about Holiday 2009 -- I believe that LORAC's Holiday products are the best that we have ever done and the best that you will see from any makeup brand. Look for entirely new product launches for fall and holiday. We are already well underway for 2010 and the products are looking amazing!!
Any advice you'd like to impart for burgeoning entrepreneurs?
CS: Don't be afraid to take risks and follow your heart's desire -- you can't go wrong!

________________
Carol shares some of her Summer Beauty Tips!
Summer is a great time to "play" with makeup! The sun is shining, clothes are lighter and brighter. It's a time to lighten up and brighten up.
How to Fake a Fabulous Tan: When women want to look tan a lot of times they will make their entire face tan with bronzer or tinted moisturizer and it's too much. It can also result in leaving your neck white and a ring around the jawline.To avoid looking too dark and fake, I suggest applying a powder bronzer like LORAC Baked Matte Satin Bronzer with SPF 15. Using a brush dust it on your cheek bones and the tip of the nose, chin and forehead, where the sun would naturally hit your face, for a beautiful, natural glow! You can also dust on your neck too so that your face and neck match. Powder Bronzer can also be worn on the eyes as well as the cheeks. Put on a pink or rose pearl gloss such as LORAC Haute or Glam Coutour Shine and your look is complete.
Sheer, Natural Beautiful Skin: If you want your skin to look luminous and flawless while your out and about this summer, I suggest using a sheer natural tinted moisturizer with SPF like LORAC Protectint -- it's an oil-free tinted moisturizer with SPF 30. It evens out your skin without looking like makeup and gives you protection from the harmful rays of the sun.
How to fake a firm and toned fabulous tan body: I suggest using a long-wearing body bronzing mousse with anti-cellulite ingredients which help firm and smooth the skin while providing a beautiful, long-wearing golden glow! Try out LORAC TANtalizer award Show Glow Firming Body Bronzing Mousse.
During the summer months, when you're constantly outdoors and on the go, I suggest using a water-proof 3 day long-wearing mascara. You don't need to take the time to reapply your mascara and it will stay put while doing all your favorite summer activities! Try out Publicity Stunt Lashes 3- Day Long-Wearing Mascara.

SUBSCRIBE TO & FOLLOW THE MORNING EMAIL
Start your workday the right way with the news that matters most. Learn more