A thirty-year veteran of the luxury retail and beauty industry, Sharon Collier in 1995 joined Gurwitch Products, the company that produces, manages and markets Laura Mercier Cosmetics, a global brand of high-end cosmetics, skincare and body and bath, and ReVive, a line of luxury scientifically-founded skincare products. The two renowned brands differentiate themselves from their competitors because of their fastidious attention to quality, product efficacy, and really listening to customers' needs.
In an economic climate that's slowly creeping toward recovery, it's fascinating to see luxury or niche brands prosper. Combining a lean business model, products that actually work (who hasn't raved over Laura Mercier's foundation), and savvy business sense, Laura Mercier and ReVive are models for niche, high-end brands breaking into the beauty space. Recently, I had the opportunity to chat with CEO Sharon Collier, and learn more about succeeding during a recession and key lessons learned when launching a company.
Although we're in the midst of a precarious economy, many are finding, ironically enough, that now is the best time to start a business. With nearly thirty years of experience in the beauty and retail space, and an integral part of the launch of Laura Mercier with founder Janet Gurwitch since 1995, can you speak of your experience moving from Paloma Picasso to take the reigns at a new company?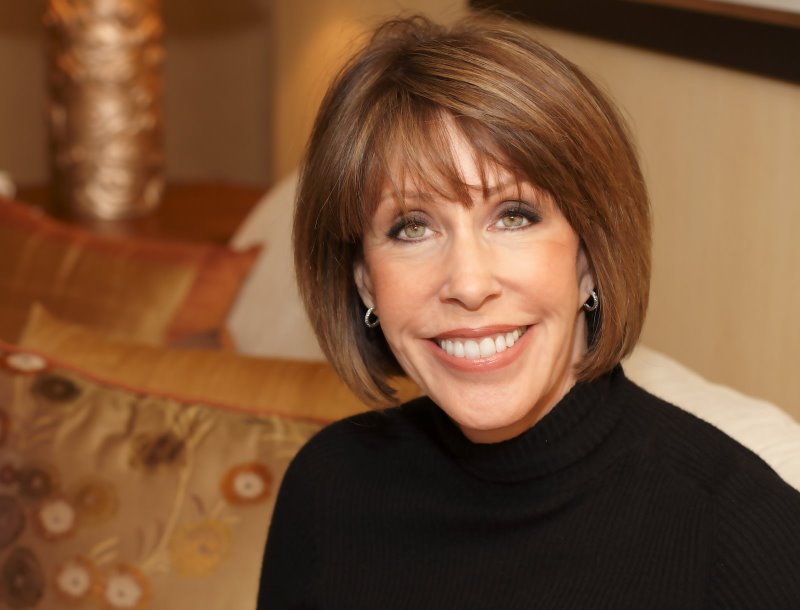 When I joined Gurwitch Products in 1995, just like today, the beauty industry was evolving. In 1996, we launched Laura Mercier at a time when "makeup artist's brands" were shaking things up. Laura Mercier was a globally renowned artist and the creator of an edited product line that offered innovative products...Primer, Eye Basics. And more importantly, she was accessible... "face to face" with the customer providing personalized consultations and teaching women how to have a "Flawless Face".
We had a strong point of difference that allowed a young brand to compete with the big brands...we used to say that we replaced Gift With Purchase with education. Today, the same principles hold true for starting a business...you must have innovative products and a point of difference to entice the customer to purchase.
What are some of the personal and professional challenges you've faced as the CEO of Laura Mercier/ReVive?
Launching and nurturing the Laura Mercier brand and then acquiring RéVive, in May of 2008, have been at once the most challenging and exciting times in my career. The early years of building Laura Mercier were physically exhausting and took a lot of time away from my family. Janet's attitude that we were not a small company but a young company really helped us stay motivated and persuade the retailer to partner with us. Today, a challenge we face with both brands is successfully expanding internationally.
The failure with most companies is rapid diversification and massive product line extensions, which have a tendency to subsume the core product. What intrigues me most about both Laura Mercier and ReVive are its simplicity and painstaking attention to quality. The product lines for both high-end brands are lean, but efficacious. What is the process of developing a collection? What is the typical timeline from concept to production to retail?
I totally credit Laura Mercier and Dr. Brown -- they are perfectionists -- they work with the best formulators and personally approve all new products. Also, because both Laura and Greg spend hours in stores listening to the customer...her likes/dislikes and her pain points, they have their finger on the pulse of what she wants. They take their customer seriously and never sell her short. In addition, they are both credible and authentic creators, which is something that really resonates with the consumer. The process of developing a collection begins with the vision of these creators and then goes through marketing and product development, then packaging and production, and finally through retail planning and sales promotion to the point of sale.
You've brought extensive luxury retail experience (Bonwit Teller/Neiman Marcus) to your tenure at Gurwitch. Can you speak to how you leveraged your background in the launch, sales and marketing of two formidable luxury brands?
My experience in luxury retail taught me the importance of excellent customer service and attention to detail. I leveraged this with executing Laura Mercier Personal Appearance events, emphasizing the importance of immaculate Laura Mercier makeup artist kits, and leading our team in providing consumers with a truly luxurious, unique, and personalized at-counter experience.
In a tough economic climate where women are more discerning with their discretionary income and brand loyalty is paramount, how do you differentiate yourself from your competitors?
We differentiate ourselves from our competitors by showing our customer how much we value her. For example, this Fall, I plan on hosting CEO breakfasts with our counter managers and with our customers next Spring to hear their experiences and perspectives. In this way, we hope to continue to understand our consumer and to customize the brand experience accordingly.
Looking back at the evolution of both brands -- is there anything you might have done differently in the nearly fifteen years you've been in business? Any critical lessons learned?
They say that you really learn from your mistakes not your successes. I've learned that you must react quickly to correct mistakes such as when we had to completely repackage Laura Mercier in the 2nd year. I believe that following a trend can lead you down a path that is not true to who you are, so we are always focused on staying true to our heritage. We were very lucky with our original founders, then the Neiman Marcus Group, and now our parent company, Alticor, in that our owners always supported us in making decisions that were right for the brand.
Any new and noteworthy Laura Mercier/ReVive fall product launches?
We are excited about our new Laura Mercier products which will launch this Fall - Mineral Primer & Pressed Powder, Long Lash Mascara, and Flawless Skin Tone Perfecting Crème. The Mineral Primer & Pressed Powder offer our consumers an extension of the signature Laura Mercier Flawless Face line while capitalizing on the continued interest in mineral makeup. This wonderful new mascara extends and precisely separates the thinnest, shortest, hard-to-reach lashes by expertly scooping up and lengthening each lash while delivering the right amount of product. And Flawless Skin Tone Perfecting Crème extends our Laura Mercier skincare offering to give our consumers not only a Flawless Face but also Flawless Skin.
And for RéVive, we are introducing Serum Presse, Les Yeux Presse, and Intensite Crème Supreme. Our noteworthy Presse collection instantly lifts, smoothes, and brightens the appearance of skin such that over time, skin looks firmer and more radiant with fewer visible lines. These new RéVive products continue the brand's emphasis on anti-aging using unique bioengineered growth factors and the expertise of Dr. Brown.

Any advice you'd like to impart for burgeoning entrepreneurs?
It is all about passion and vision...believe in yourself and your brand. You will have to make sacrifices, as I did with leaving NYC to move to Houston and as many of us did with leaving secure jobs to join a startup. But never doubt that you will be successful - know the challenges and keep your eye on the goal.
SUBSCRIBE TO & FOLLOW LIFESTYLE
HuffPost Lifestyle is a daily newsletter that will make you happier and healthier — one email at a time. Learn more