If Kurt Weill were alive, he'd worship Ute Lemper.
The songs of pre-war German composers, especially Weill, forged her musical identity -- and the sexy, sultry Lemper has dazzled international audiences. A versatile performer, she's sold out runs from London's West End to swanky New York nightclubs. From March 3-5, she makes her Jazz at Lincoln Center debut performing The Music of Kurt Weill alongside the Jazz at Lincoln Center Orchestra with Wynton Marsalis. Weill, renown for Threepenny Opera and Rise and Fall of the City of Mahagonny, could have no better interpreter than Lemper.
A prolific entertainer, Lemper has recorded more than 30 albums, garnering her first hit with the 1987 debut Ute Lemper Sings Kurt Weill. At Lincoln Center, she'll render some of his most popular numbers -- "Mack the Knife," "September Song" and "Surabaya Johnny" -- with a seductive élan. Some 15 jazz musicians take Weill's extraordinary scores into "a different universe," says Ute Lemper. "They step slightly out of their world and I step out of my world, and we'll meet in the middle." It's fitting that the romantic, cosmopolitan melodies Weill crafted are perfect for Lemper, who explains her affinity for the music.
Your rendition of the Kurt Weill songbook is critically acclaimed - how does singing with a jazz orchestra change that experience?
I am very curious about this interesting fusion of the two worlds. In the German songbook during the Weimar, including his collaborations with Brecht, Kurt Weill used elements of jazz as an expression of sensuality, but also as a satirical element. The later compositions of Weill from the U.S. period are based on swing and jazz. It really is the German songbook that will be brought back to life in a completely new vision through Wynton Marsalis' arrangements.
Why does Weill's music captivate you?
I count the Weimar repertoire as my root repertoire: The songs from Threepenny Opera, Happy End and Mahagonny! I just love the Brecht lyrics, they are political and colorful, decadent characters tell their anti-heroic stories. There is no other repertoire in the world like this one.
Why do you think Weill's music speaks to future generations?
There is a certain element of decadence and satire, especially in the German songbook, the feel of a quirky Fellini-esque atmosphere... that makes it all the way into today's satirical and serious music world. But it is Brecht's lyrics that cry out for revolution and liberation from oppression. Some of the songs could have been sung in Egypt and Tunisia. Our economic meltdown could have been theatrically predicted by Brecht.
Do you feel a special responsibility as a German-born singer to sustain Weill's work?
Keeping this repertoire alive is a serious mission of mine. I always reopen the dialogue about the terrible German past and the Holocaust. It is my duty and my wish to honor the Jewish composers from this period that have been banned, denounced or killed by the Nazis. I am motivated by a very dialectic German identity that always felt rather painful, because of the unanswered questions by the generations of my grandparents and parents. I always needed to dig deeper and through my work, address this painful issue about responsibility toward the unspeakable crimes that have been committed by Germany.
You perform the darker aspects of Weill's work, such as "Threepenny Opera," with a rueful understanding. Is that world more challenging for an artist to explore?
The directness and the unglamorous storytelling by Brecht inside the rather sensual music by Weill is a fantastic combination. It requires the same directness and raw sensuality by the performer. You cannot make sparkling water out of whiskey. I enjoy that kind of dangerous unpredictability, a very direct dealing with the text and the skin of the song. And I am excited to sing with this incredibly sexy big band that brings so much real grit to the music.
The Music of Kurt Weill
March 3-5, 8 p.m.; Rose Theater, Jazz at Lincoln Center, Broadway at 60th St. NY, NY; jalc.org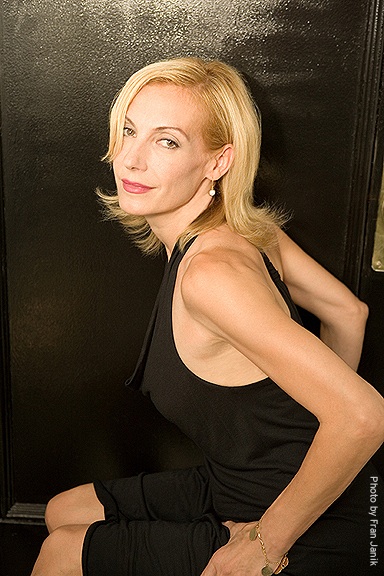 SUBSCRIBE TO & FOLLOW CULTURE SHIFT
Every Friday, HuffPost's Culture Shift newsletter helps you figure out which books you should read, art you should check out, movies you should watch and music should listen to. Learn more