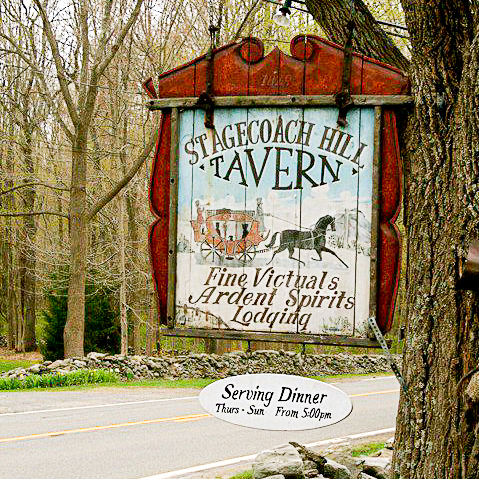 Chef Alfred Portale of Gotham Bar and Grill and author of the new cookbook Greenmarket to Gotham shares his picks for eating, drinking and food shopping in The Berkshires.
Find. Eat. Drink. a Chefs Guide to the Berkshires
The Berkshires are where the Gilded Age meets Green Acres. It's a mixtures of fancy-schmancy mansions and year-round farms. From Edith Wharton's home to regional farmers markets to high-end restaurants and local taverns, there is plenty to keep you busy.

Chef Alfred Portale has built a stellar reputation for seeking out the best ingredients available for his farm fresh cuisine at Gotham Bar & Grill. When not in New York City, he spends his free time in the Berkshires. He shares a few of his favorite local spots for eating, drinking and shopping.

Cheesemonger Matt Rubiner opened his specialty food shop in an elegant former bank in the heart of Great Barrington. Chef Portale is a loyal customer. I go here for all my cheese and charcuterie supplies. Matt Rubiner is a very accomplished cheesemonger.

Ranging from breads to pies to quiches, chef Portale loves the sweet and savory fresh baked goods at Salisbury Breads. They have good breads and amazing fresh fruit pies, which change seasonally.

South County Creamery aka SoCo is a family-owned micro-creamery. They make small-batch handcrafted ice cream with pure flavors and amazing texture, almost like gelato. My favorite flavors are dirty chocolate, cider donut, and salted caramel.

The Old Mill, owned by chef Terry Moore, has been around for 35 years serving New American food. It is great for dinner and even better for brunch.

Hearty tavern fare using local, organic well-sourced ingredients is the emphasis at the Stagecoach Tavern and chef Portale loves the bar.It's a cool, funky bar with great cocktails.

Download the Find. Eat. Drink. iPhone Travel Guide for addresses and more recommendations in The Berkshires and cities all over the world from top chefs, bartenders and sommeliers. Here is the link to download the app from iTunes.
Follow Find. Eat. Drink. on Twitter: www.twitter.com/findeatdrink