It's time for lobsters and lighthouses as Portland, Maine comes alive in the summer months. Eat where the pros eat with six places recommended by two local chefs who take you beyond the lobster roll.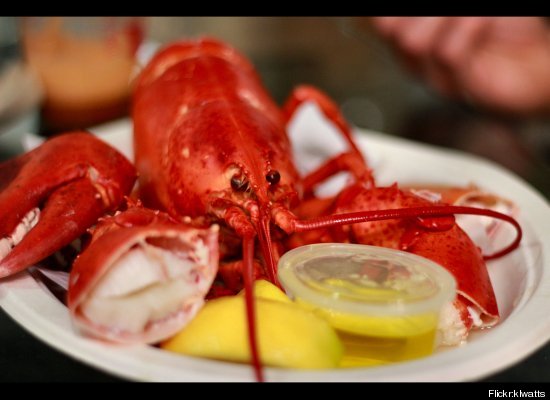 Chefs' Guide to Portland, Maine
Sure the lobster roll may be the first thing that comes to mind for Portland, Maine, but there are other great places to try in town. Whether you're picking up seafood for a beachside clam bake, grabbing a burger and fries, or relaxing with a frosty cold beer on an outside deck, here are six insider picks from two local chefs.

Andrew Taylor and Michael Wiley are co-chefs and co-owners of Eventide and the newly re-opened Hugo's, which they took over from their former boss, chef Rob Evans. We asked the Portland duo to recommended their F.E.D. (Find. Eat. Drink.) favorites - local spots for eating, drinking and food shopping.

Owned by our mentor and former chef of Hugo's, Rob Evans. They are known for their duck fat fries. We love the charcuterie and an occasional milkshake.Photo: Duckfat

A welcoming non-retro style diner. Everything is done in-house, even the corned beef hash. They are not known for their burger, but we think it's the best in town. It's become the unofficial Monday brunch spot for restaurant workers.

Japanese pub / noodle bar. The Pai Tan ramen is the epitome of comfort food. The broth is really more of an emulsified garlic-infused duck fat. Great beer, sake and an authentic open kitchen.Photo: Pai Men Miyake

Aptly named, they have established themselves as the only relevant retail bakery on the Portland Peninsula. Incredibly consistent pastries and breads. The Financier, Ham & Cheese Croissant and Morning Buns are favorites.Photo: Standard Baking Co.

Where locals and tourist alike go for the freshest seafood in Portland. A great source for whole fish and supplies for a clam or lobster bake.

Enormous selection of the most exciting beers to be had. The staff is incredibly knowledgable and attentive. Heaven for beer geeks and just a great vibe for everyone else. One of the few places with a patio and great charcuterie selection.

Get the addresses and more recommendations for Portland, ME and cities all over the world from top chefs, bartenders and sommeliers on the Find. Eat. Drink. iPhone app. Here is the link to download the app from iTunes.Share your favorite Portland spots in the comments below.
Follow Find. Eat. Drink. on Twitter: www.twitter.com/findeatdrink