Opened in 1920, Nom Wah Tea Parlor is the oldest dim sum restaurant in New York City. What makes them unique is that they prepare their dim sum to order, instead of making the dishes in advance and serving them on rolling carts around the dining room. Their egg rolls are made the traditional way... actually using egg crepes. Most dim sum restaurants use pre-made frozen wraps, but not at Nom Wah Tea Parlor. Owner Wilson Tang, a member of the second family to own the restaurant, talks about the making of their famous Original Egg Roll.
NOM WAH TEA PARLOR
13 Doyers Street, New York, NY 10013, T: 212.962.6047 | nomwah.com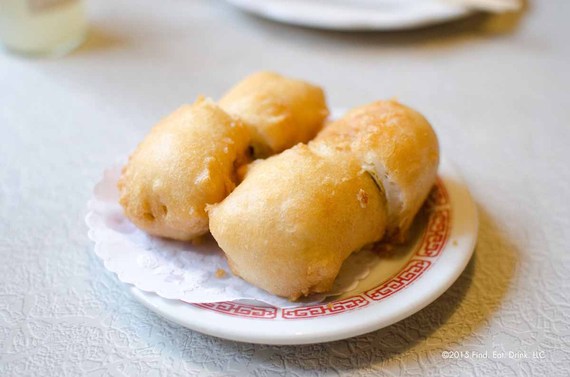 SUBSCRIBE AND FOLLOW
Get top stories and blog posts emailed to me each day. Newsletters may offer personalized content or advertisements.
Learn more