THE BLOG
Beyond Green Beer: The Good Cork Cocktail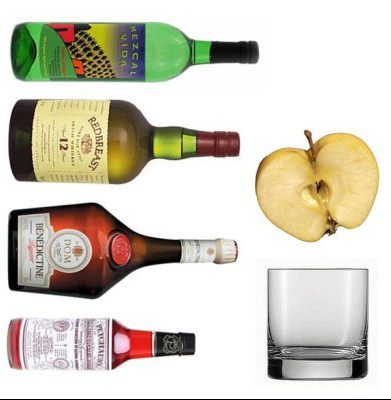 If you're looking for something a little more unusual than green beer to imbibe on St. Patty's day, try The Good Cork Cocktail. The recipe comes from bartender Philip Ward of Mayahuel in New York City. Made with Del Maguey Vida Mezcal and Redbreast Irish Whiskey, Philip chooses Redbreast because:
"it's my favorite Irish whisky on earth and has great body and fruit notes."
Here is the recipe for The Good Cork.
Photo credit for the apple slice: visulogik [flickr]