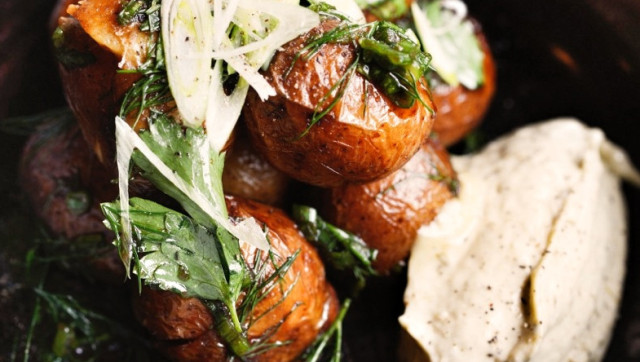 We roast them and fry them; we pulverize them with butter and drown them in cream; they get boiled and steamed, grated and riced: The humble potato takes an awful beating, but the ancient crop is entering a golden age in the American kitchen. Versatile and fundamentally satisfying, potatoes are a favorite canvas for chefs who use the earthy tubers as a starting point for deluxe preparations. Here, Food & Wine names America's most decadent potato dishes.
America's Most Decadent Potato Dishes
SUBSCRIBE AND FOLLOW
Get top stories and blog posts emailed to me each day. Newsletters may offer personalized content or advertisements.
Learn more