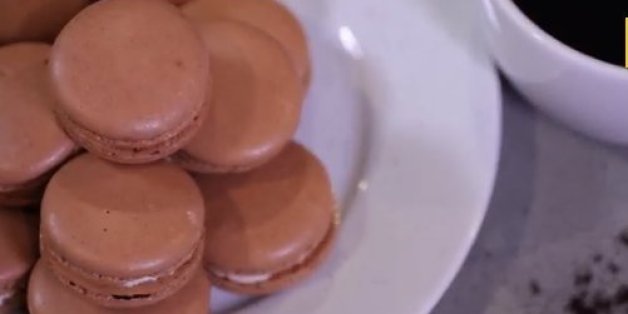 We're back with the same partner in crime, Ashley Khawsy of Smash Bakes, to once again prove your supreme baking reign to your loyal subjects. This time it's combining your favorite caffeinated vice (coffee), with your favorite alcoholic vice (whiskey) AND still finding a way to integrate a second alcohol with these Irish Coffee Macarons stuffed with a Bailey's Buttercream.
Irish Coffee Shells
-144g Egg Whites (no yolk!, room temperature, aged 1 day)
-115g Almond Meal
-230g Powdered Sugar
-72g Granulated Sugar
-15g Favorite Ground Coffee
-Pinch of Cream of Tartar
Bailey's Buttercream
-1 Stick Unsalted Butter
-4 Cups Powdered Sugar
-4 Tbsp Bailey's Irish Cream (at least)
-Pinch of Salt
Clutch Equipment to Have
-Food Processor or Blender
-Stand Mixer
-Piping Supplies
-Silpat Macaron Mat
SUBSCRIBE AND FOLLOW
Get top stories and blog posts emailed to me each day. Newsletters may offer personalized content or advertisements.
Learn more