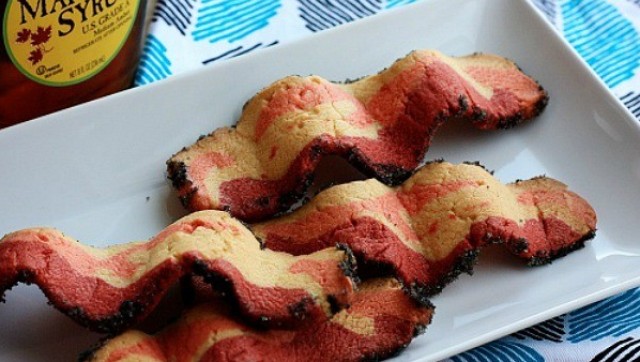 As Jennifer from Not Your Momma's Cookie so elegantly puts it, "Bacon isn't bacon without that wavy shape." So while there may be admirable attempts at creating faux bacon (see bacon jello and the OG bacon cookie, for example), these wavy, bacon-shaped cookies take the, ahem, crumble.
Using food coloring, sugar "pepper" and wooden dowels fitted into a baking sheet, Jennifer was able to perfectly disguise her cookies as fresh-off-the-skillet sizzling meat.
Now, let's consider the following:
There's this: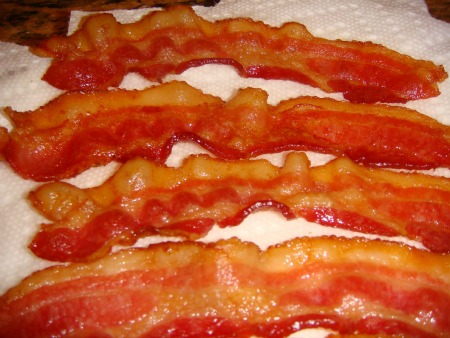 And then, there's this: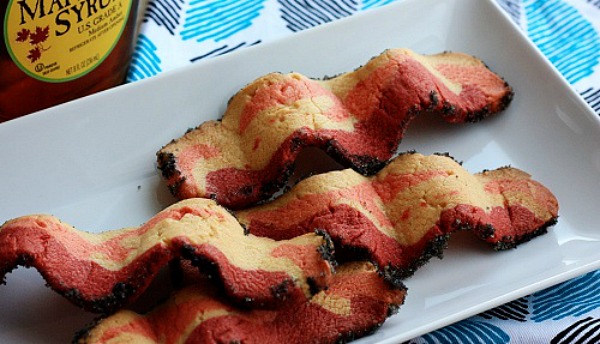 Close enough. The only thing that would've taken this up a notch was to add some actual bacon bits to the mix, so with every bite you'd get a satisfying sweet and salty crunch. Not sure how that would work aesthetically but one can dream, can't they?
Head over here to get the recipe.
H/T + PicThx Not Your Momma's Cookie, tumblr