When Dr. Seuss Was In Advertising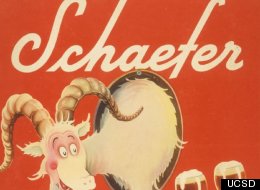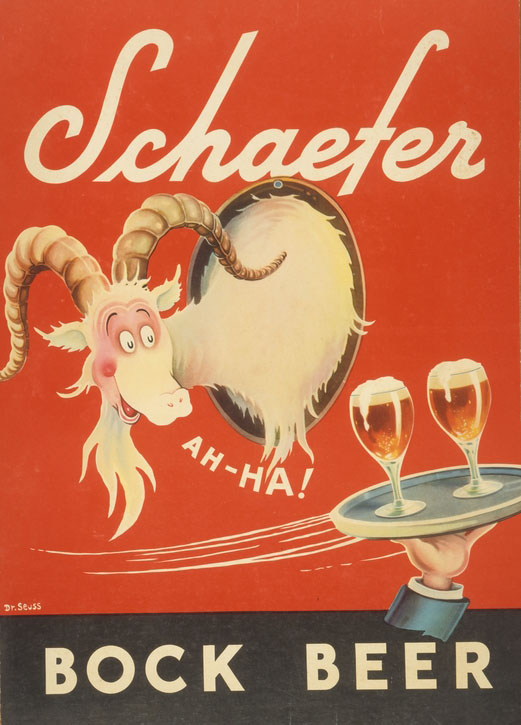 Before he introduced us to Sneetches, the Lorax, and green cuisine -- Dr. Seuss was a typical corporate drone, illustrating ads for major companies. Using his unmistakable style and sense of humor, Theodore Seuss Geisel tried to convince us that we needed Schaefer Beer, Ford Motors and Holly Sugar -- long before he was selling us on the idea of a cat in a hat, or tiny universes on clovers.
The Dr. Seuss Collection, housed at the Mandeville Special Collections Library at the University of California, San Diego, contains many examples of Dr. Seuss's advertising artwork. The library has scanned a selection of these advertisements for greater access. Besides promoting the Standard Oil companies Flit and Esso, Dr. Seuss's creations have hawked such diverse goods as ball bearings, radio promotional spots, beer, and sugar.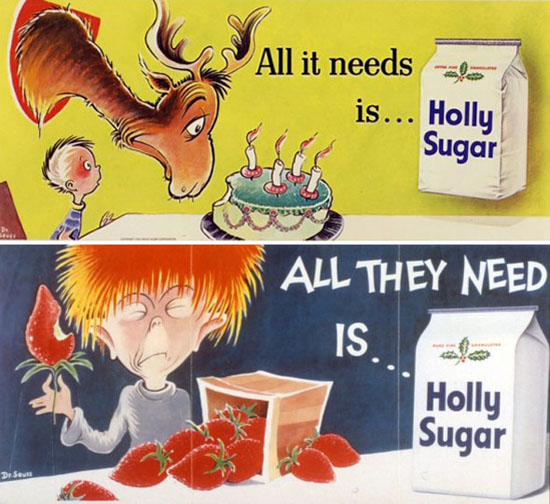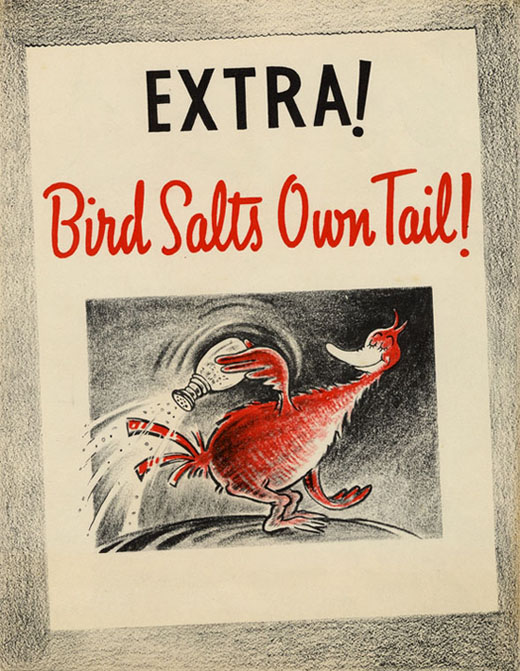 [Check out more here, via Nag on The Lake]
Follow Foodiggity on Twitter: www.twitter.com/foodiggity