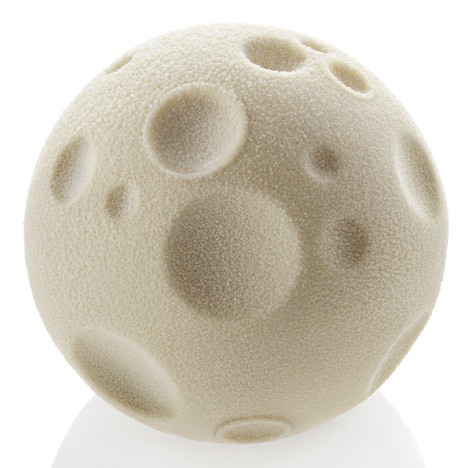 Inspired by Georges Méliès' 1902 silent film Le Voyage dans la Lune, and Armenian surrealist Léon Tutundjian's relief work of 1929 -- the perfectly orbed ice cream is given craters and filled with layers of cake and other goodies. The white moon contains a pistachio biscuit base, layers of macadamia nut ice cream, meringue, and raspberry ice cream -- while the orange moon is filled with crunchy chocolate, nutty ice cream, salted caramel, and an outer layer of vanilla ice cream.
Ice Cream Moons by Doshi Levien
SUBSCRIBE AND FOLLOW
Get top stories and blog posts emailed to me each day. Newsletters may offer personalized content or advertisements.
Learn more