Ice Cream Moons by Doshi Levien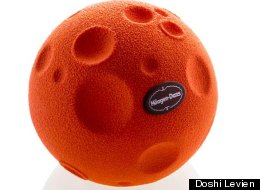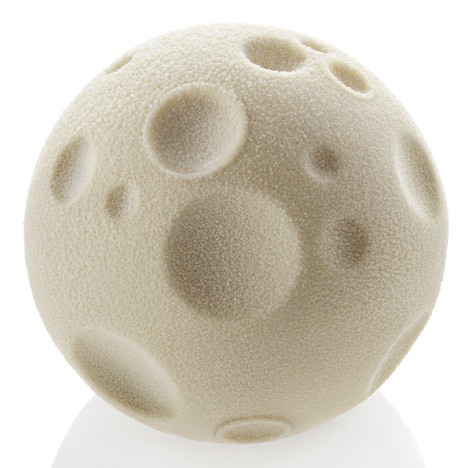 That's no moon. Nor is it a mere scoop of ice cream. It's part of a series of ice cream cakes by designers Nipa Doshi and Jonathan Levien for Häagen-Dazs and the upcoming Christmas season.
Inspired by Georges Méliès' 1902 silent film Le Voyage dans la Lune, and Armenian surrealist Léon Tutundjian's relief work of 1929 -- the perfectly orbed ice cream is given craters and filled with layers of cake and other goodies. The white moon contains a pistachio biscuit base, layers of macadamia nut ice cream, meringue, and raspberry ice cream -- while the orange moon is filled with crunchy chocolate, nutty ice cream, salted caramel, and an outer layer of vanilla ice cream.
Follow Foodiggity on Twitter: www.twitter.com/foodiggity