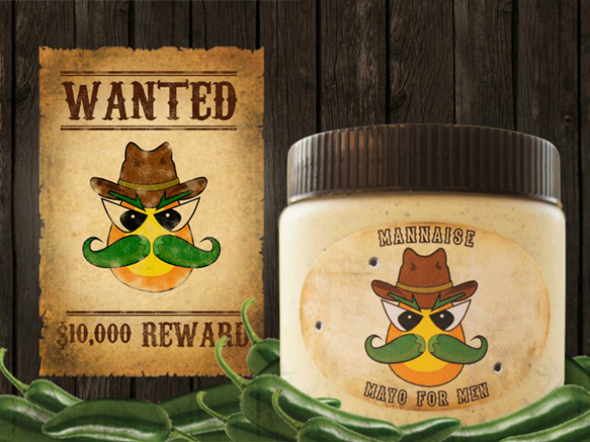 We weren't aware that ordinary mayonnaise was go girly. Nonetheless, Mannaise is the first mayonnaise product for men by men. So, what makes this mayo so manly? Well, for starters, the mascot has an awesome mustache. And this testosterone-fueled condiment includes roasted jalapeños which, as we all know, are the manliest of all jalapeños. Mannaise is currently in its Kickstarter phase -- but you can check it out and pledge here.
And remember, when using a manly condiment, to always practice safe lunch.
SUBSCRIBE AND FOLLOW
Get top stories and blog posts emailed to me each day. Newsletters may offer personalized content or advertisements.
Learn more